Details
Onda V919 3G Air 3G 9.7 Inch Retina Screen Windows8 + Android Dual OS Tablet 32GB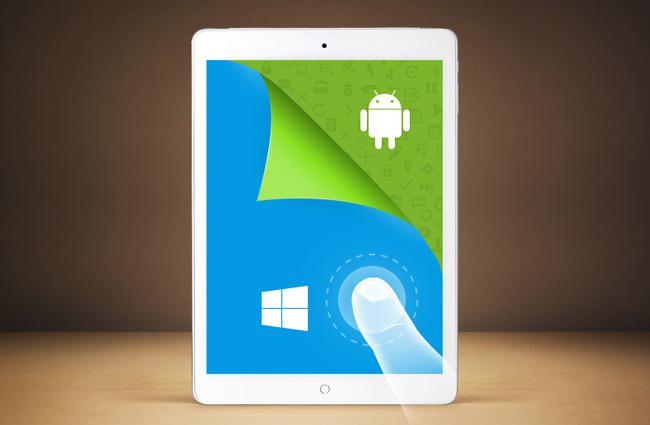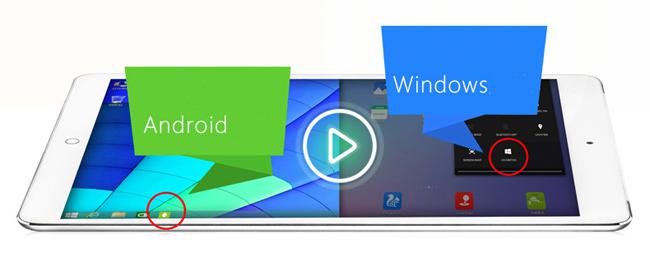 9.7 Inch Air Retina Screen
Onda V919 3G Air Tablet features 9.7 Inch Retina Screen with 2048*1536 resolution,Screen PPI up to 264,support 10 points touch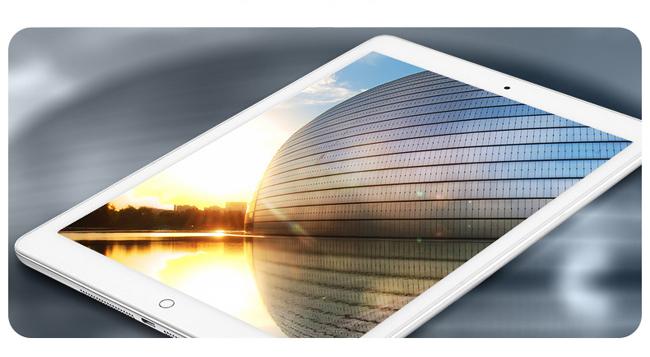 Unibody Technology
7.5mm Ultra-Narrow and 7.85 Ultra-thin Frame


Intel 64bit Quad Core Processor
The latest Intel 64bit Quad Core Processor,22nm,support Windows and Android Dual OS.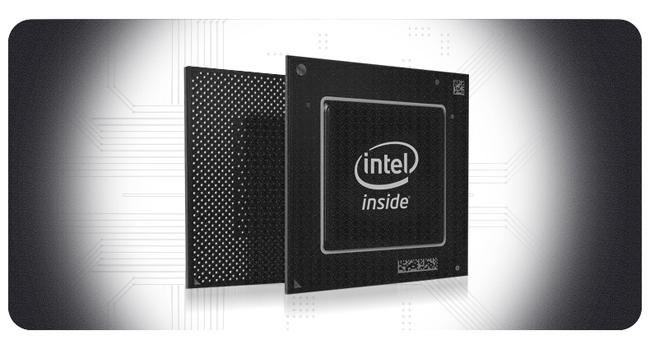 Gen7 GPU
Intel HD Graphics Gen7 GPU,support DirectX11 and Open GL3.2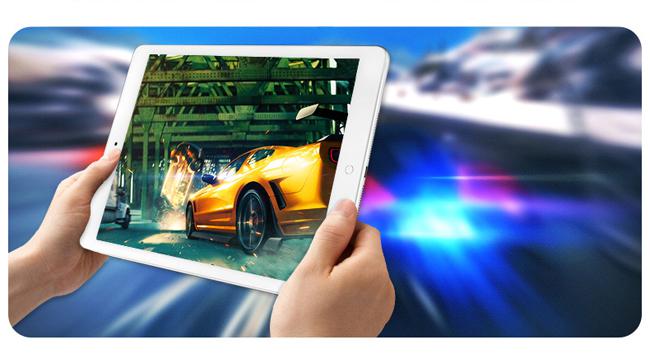 2GB DDR3L RAM and 32GB eMMC ROM
Support 150MB/S,support WCDMA 3G and GSM (Androdi OS)

4K Ouput,WiDi
Support 4K(4096*2160) HD Video and support WiDi output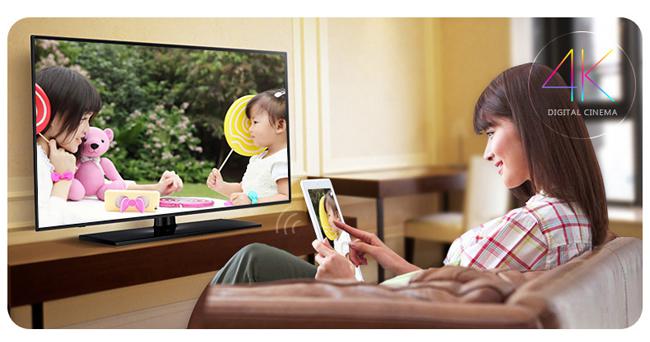 Bluetooth 4.0,OTG and HD Camera
Build in Bluetooth 4.0,support OTG function,support conect with external Mouse,Keyboard,Hard Disk and so on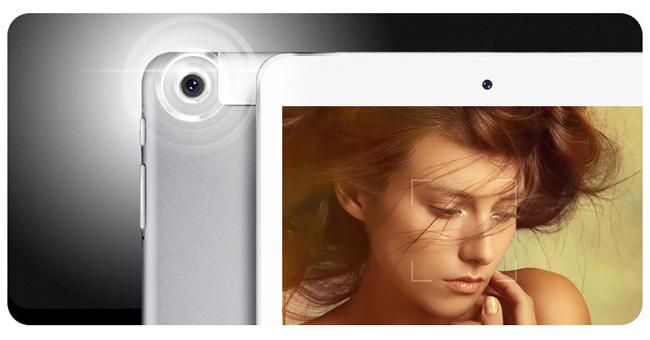 Onda V919 Dual OS 32GB Features:
OS: Android 4.4 + Windows 8.1
CPU: Quad Core 64bit Intel BayTrail-T Z3736F Processor
RAM    2GB,DDR3L
Storage   32GB eMMC
Extend Card     Support TF card up to 128GB extended
Bluetooth: BT 3.0 High Speed/BT 4.0 LE
WCDMA: Support  3G UTMS/HSPA/HSPA+ (2100/850/1900 MHz)
GSM:   Support GSM/GPRS/EDGE (850/900/1800/1900 MHz)
Shell Material     Metal
Screen: Capacitive Touchscreen, 2048*1536 High-resolution Screen
Size:   9.7 inch
Resolution:    2048*1536 Pixels
Visible Angle: 178°
Screen PPI:  264
Display:  Retina IPS Screen
Daul Camera:Front 2.0 Megapixels,Back 5.0 Megapixels Auto Foucus
Video: 4K HD Videp Play with formats of MP4/3GP/3G2/RM/RMVB/ASF/FLAC/APE/MOV etc.
Gravity Sensor     Yes
Skype     Yes
Multi-Touch     Yes, 10 points touch
OTG:   Yes
Play Store:  Yes, built in
Email and Browser: Yes, built in
WIFI:    Yes, 802.11 b/g/n
Earphone Interface     3.5mm
Video     1080P, AVI/MOV/MP4/RMVB/FLV/MKV…
Music     MP3/WMA/WAV/APE/AAC/FLAC/OGG
Ebook     UMD, TXT, PDF, HTML, RTF, FB2…
Battery :   3.8V/7000mAh
Onda V919 Dual OS 32GB Tablet contain:
1 x Onda V919 Dual Boot Tablet PC
1 x USB cable
1 x Charger
Onda V919 Dual OS 32GB Tablet Weight: 496g

Onda V919 Dual OS 32GB Tablet Size:   240*170*7.85mm

Payment:
* We accept PayPal,Western Union,Wired Transfer.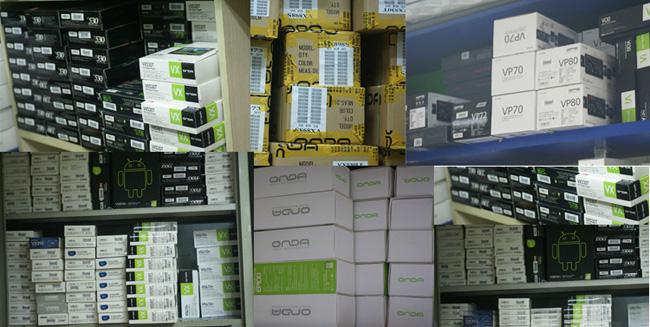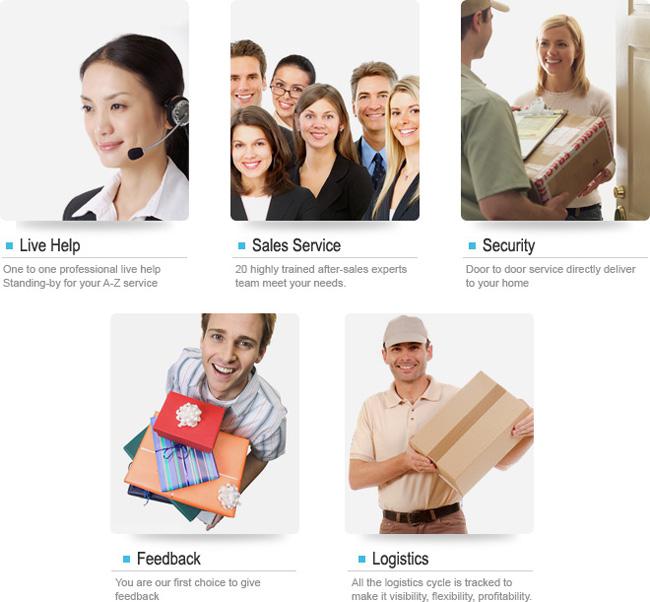 You may also be interested in the following product(s)
Regular Price: $159.90

Special Price: $89.99

Regular Price: $289.90

Special Price: $216.99
Questions on Onda V919 3G Air 3G 9.7 Inch Retina Screen Windows8 + Android Dual OS Tablet 32GB
Sort by

From Leonids at

8/16/15 12:51 PM

From Bert at

8/5/15 12:29 AM

From John at

6/12/15 4:46 AM

From ravi at

5/31/15 2:23 AM

what is the shipping cost for India and how much time it will be take to deliver and whether v919 has flip cover if so what is the cost
Onda Tablet:
Thank you for your mail.
We support shipping to India and the shipping cost around 26USD,we have Onda V919 Leather case in stock and ready to send.

From Ioanna Marinou at

5/30/15 11:53 AM

From tasos at

5/23/15 1:01 AM

From tasos at

5/22/15 12:08 PM

From tasos at

5/22/15 10:44 AM

From tasos at

5/22/15 10:34 AM

From Marcin at

5/20/15 6:56 AM

From Sophie at

5/13/15 3:15 PM

Hi, does this model support miracast? Can you do English settings on both android and windows before shipping? Does it support 4K video? Please supply the link for screen protector. Thank you.
Onda Tablet:
Thank you for your mail.
Onda V919 3G Air Tablet support Miracast and pre-installed with English.
Onda V919 3G Tablet support 4K Video Playing and we will release Onda V919 Screen Protector on our website.

From giovanni at

5/13/15 7:40 AM

From Riccardo at

5/11/15 8:52 AM

From jarjaf at

5/11/15 6:57 AM

I posted these questions at 5/8/15 6:16 AM:
1- How to change to English / French firmware on Onda V919 3G Air Tablet 32go?
2- How to remove the Chinese firmware definitely?
And you are responding:
Thank you for your mail.
You can change language in Settings.
All our products have already removed the Chinese apps before shipping.

But I'm not talking about how to remove Chinese APPS and how to change language???

My question was: HOW TO REMOVE, DEFINITELY, THE CHINESE FIRMWARE?
Because when I reset the tablet , it shows Chinese language???
So I want to know: HOW TO REMOVE, DEFINITELY, THE CHINESE FIRMWARE at this tablet?
Thank you very match.
Onda Tablet:
Thank you for your mail.
We will release the guide on our website later.

From Sophie at

5/9/15 10:45 AM

Onda V919 3G Air 3G 9.7 Inch Retina Screen Windows8 + Android Dual OS Tablet 32GB
SKU:820054. Hello. I am going to buy this tablet and I want to order a screen protector. Which one do you recommend? Thanks.
Onda Tablet:
Thank you for your mail.
We have Onda V919 3G Air Tablet Screen protector in stock and ready to send.

From jarjaf at

5/8/15 6:16 AM

1- How to change to English / French firmware on Onda V919 3G Air Tablet 32go?
2- How to remove the Chinese firmware definitely?
Thank you
Onda Tablet:
Thank you for your mail.
You can change language in Settings.
All our products have already removed the Chinese apps before shipping.

From Hung Tran at

5/7/15 11:51 PM

From Hung Tran at

5/7/15 8:46 PM

From Gnanam at

5/2/15 9:40 AM

From dee at

5/2/15 6:15 AM

From Gnanam at

5/2/15 2:04 AM

From jarjaf at

4/25/15 2:51 AM

From alpha control at

4/25/15 1:17 AM

Hi, Do you know if there are any customs/ tax to pay shipping to United kingdom?
If so, how much? And how long does shipping to uk usually take?
Onda Tablet:
Thank you for your mail.
Our price do not contain the tax,we will print your package with low price,but we are not sure about your local customs.

From prabowo joko susilo at

4/13/15 4:08 AM

Is the OS WIN 8.1 support .exe (execute) file?,
I want to install application just like on PC in this tablet, for example I can install adobe photoshop, corel and other similar windows application
Can I ?
Thank you for your answer
Onda Tablet:
Thank you for your mail.
Onda V919 3G Air Tablet support Windows 8.1 exe file.

From stratos at

4/7/15 12:46 AM

From NICHOLAS at

4/6/15 10:33 PM

From phamquocdai at

3/31/15 6:15 AM

From phamquocdai at

3/29/15 8:14 AM

From Jaycke at

3/27/15 10:17 PM

From 5ive at

3/22/15 1:50 AM

Hello

I bought an onda v919 and i wonder, if it is possible to connect two Bluetooth devices at the same time.
A Bluetooth keyboard with a mouse would be very nice.
Thank you for help


Onda Tablet:
Thank you for your mail.
Onda V919 3G Tablet build in Bluetooth and support connect with one Bluetooth Device.

From Kakej at

3/17/15 10:02 AM

From Kacper at

3/16/15 1:52 PM

From Lorenzo at

3/13/15 11:44 AM

How much cost the spedition for italy ? may i pay also customs duties? if yes how much?
Onda Tablet:
Thank you for your mail.
The shipping cost depend on your shipping address,please add to your shopping cart and check the shipping cost.
We will print your package value under 50USD,but we are not sure about your local customs.

From ARMEN at

3/13/15 4:30 AM

GOOD DAY! I WOULD LIKE to PURCHASE your Onda V919 3G Air 3G 9.7 Inch Retina Screen Windows8 + Android Dual OS Tablet 32GBSKU:820054 BUT I DON'T KNOW HOW TO DO THIS PLEASE HELP ME
Onda Tablet:
Thank you for your mail.
We have Onda V919 3G Air Dual Boot Tabelt in stock and ready to send,please add to your shopping cart and check the payment.

From Andres at

3/10/15 7:57 AM

From Destroy at

3/6/15 5:51 AM

Quelle différence entre Onda v919 3G Air Dual boot et Onda v919 3G Dual boot

Existe t il plusieurs modéles plus ou moins récents

What a difference between Onda v919 3G Air Dual boot and Onda v919 3G Dual boot

Are there many models more or less recent
Onda Tablet:
Thank you for your mail.
Onda V919 3G Air Dual Boot Tablet have 32GB/64GB version.

From Ow at

2/24/15 11:18 AM

From JORGE at

2/17/15 5:28 PM

From Majid Hedayati at

2/11/15 10:01 AM

hello
I want buying a tablet with the following specifications:

cpu: octa core and 64bit
ram: 2gig or higher ddr3
os: windows 8.1 and android(dual os) and updateable
support 3g and 4g(LTE)
Size: 10"
Display: Retina IPS Screen and High-resolution Screen
Daul Camera:Front 5.0 Megapixels,Back 8.0 Megapixels Auto Foucus or higher
Storage: 64 GB and support external storage(up to 128gb)
wifi and bt and gprs and call support
and best battry

Please offer us an advanced model of its products
I live in Iran...
Is it possible to send this product to Iran, or not?
Please help me in buying.
I am waiting for your reply...
Onda Tablet:
Thank you for your mail.
Please check Onda V116w Tablet.
http://www.onda-tablet.com/onda-v116w-dual-os-64gb.html

From Cormac at

2/10/15 3:18 PM

I found out how to get back OS switch on the 32gb model as well.

Restore OS switch icon Onda v919 3g air: http://youtu.be/hgl8tmqvu7Y

Hope it helps :)
Onda Tablet:
Thank you for your mail.
We will release the guide on our website,please try update the firmware ROM.

From ivo at

2/9/15 11:04 AM

From Timo at

2/9/15 3:53 AM

From Robert at

2/8/15 12:50 AM

How do I change it to display only English? English is displayed on some items but most menus are in Chinese. I followed the instructions in the "Windos-tablet-using-guide" and the selected language is English (United States) but everything is still in Chinese. I took it to a local Chinese owned computer store and they could not change it to English either.
Onda Tablet:
Thank you for your mail.
We will release the Video Guide on our website,please check our news blog.

From tsitsiboy at

2/5/15 3:19 PM

From Dionisio at

2/5/15 1:16 AM

From Sam at

2/4/15 8:53 PM

From Everett at

2/3/15 11:30 PM

I had a crash and gad to reinstall windows 8 and now I have lost dual boot capability. It only runs windows. Do you have reinstall software for dual boot to use android?
Onda Tablet:
Thank you for your mail.
We will release the guide on our website,please update the firmware.

From Everett at

2/3/15 6:02 PM

From lee at

1/31/15 10:12 AM

From Helene at

1/31/15 7:51 AM

Is this tablet realy support 3g wcdma 850 and 1900mhz? or just 2100mhz? Because I live in Canada and we have wcdma 850 or 1900mhz and all the chinese tablet they only have 2100mhz.
Onda Tablet:
Thank you for your mail.
We will release the full specs on our website,please check our website.

From johnny at

1/31/15 9:02 PM

what is the status of my order please?

#660024605 (placed on January 23, 2015).

I paid for DHL/EMS/UPS Express Shipping (3 to 5 business days) - Express .

Please advise!
Onda Tablet:
Thank you for your mail.
We send your package by DHL,please check your account with tracking number.

From Walter at

1/31/15 4:50 PM

From Pete at

1/30/15 1:57 AM

From Cesar at

1/28/15 7:21 AM
Ask Your Own Question
Customer Reviews
Have this tablet for a long time Review by

Alan

Have this tablet for a long time, So far have not any question. (Posted on 8/20/15)

good quality Review by

Daniel

The tablet is in good quality. display looks really good, even in bright sunlight is still something visible. (Posted on 7/15/15)