Details
Onda V919 4G Tablet features Octa Core MTK8752 Processor,RAM 2GB and Storage 32GB,with 9.7 Inch 2048*1536 resolution Retina Screen,Dual HD Camera,Bluetooth 4.0, FM,build in GPS,support 4G LTE Network.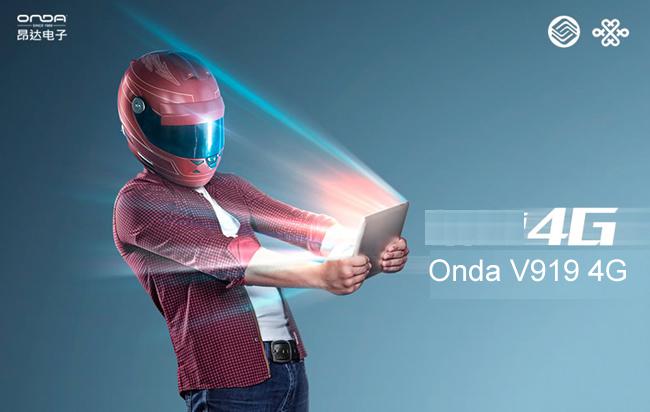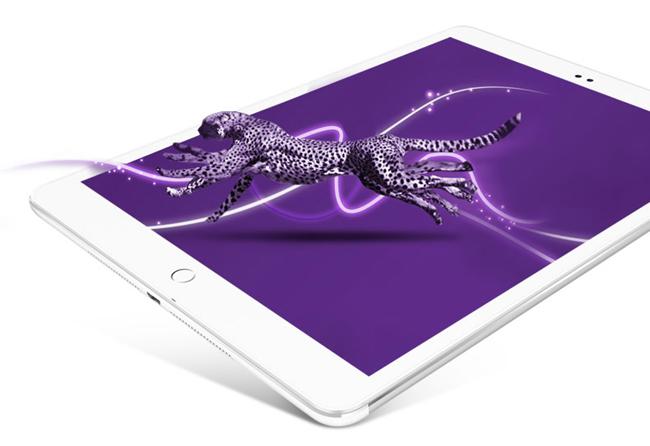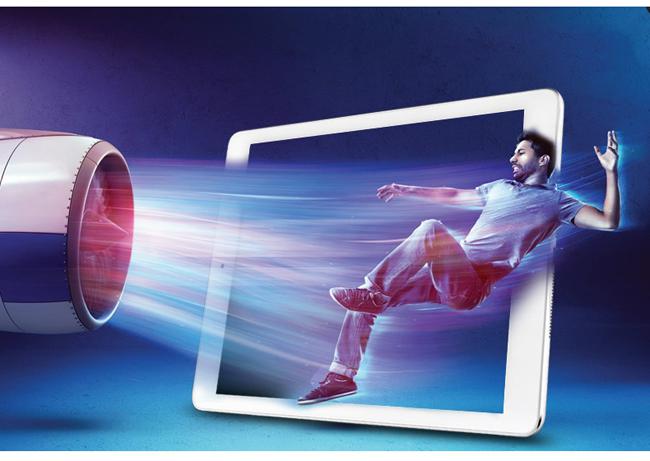 MTK8752 Octa Core CPU
Octa Core MT8752 CPU,Mali-T760 GPU,Support DirectX11 and Open GL3.0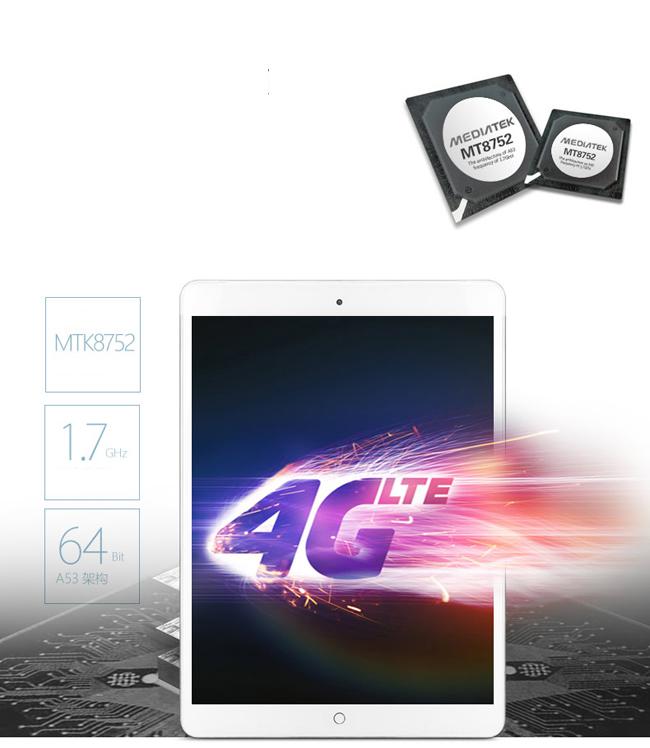 9.7 Inch Air Retina Screen
The same as iPad Air Retina Screen with 2048*1536 resolution,Screen PPI up to 264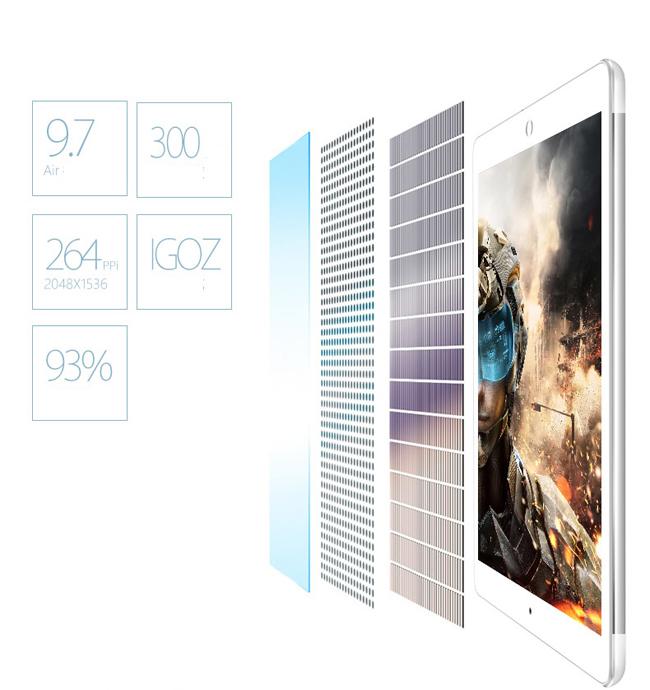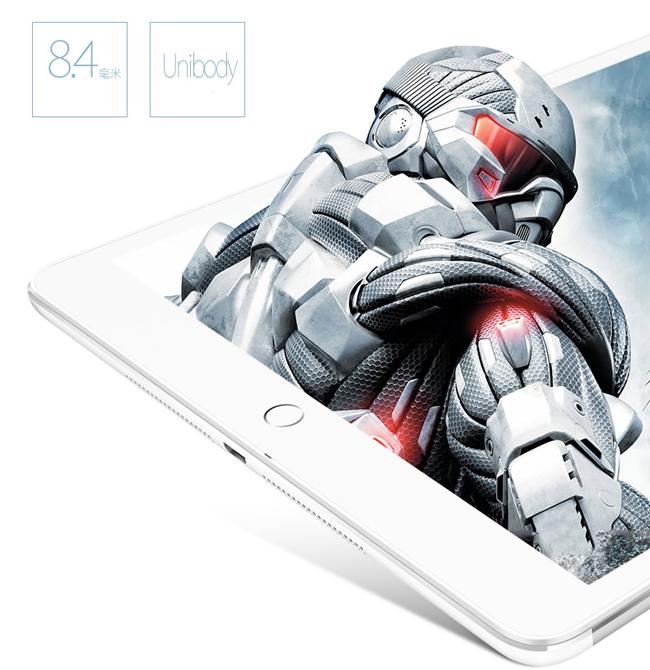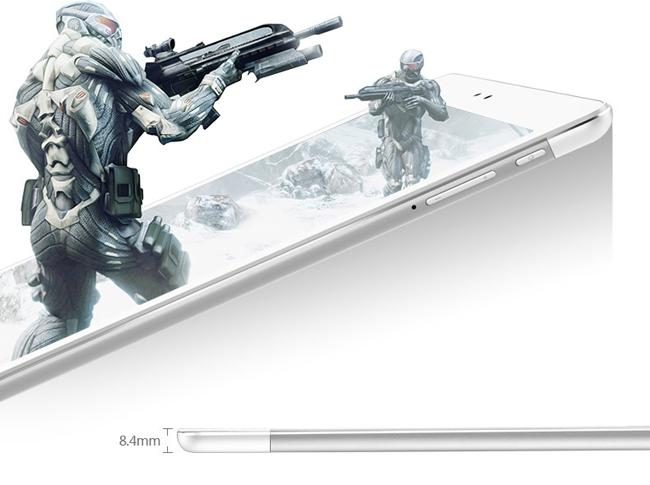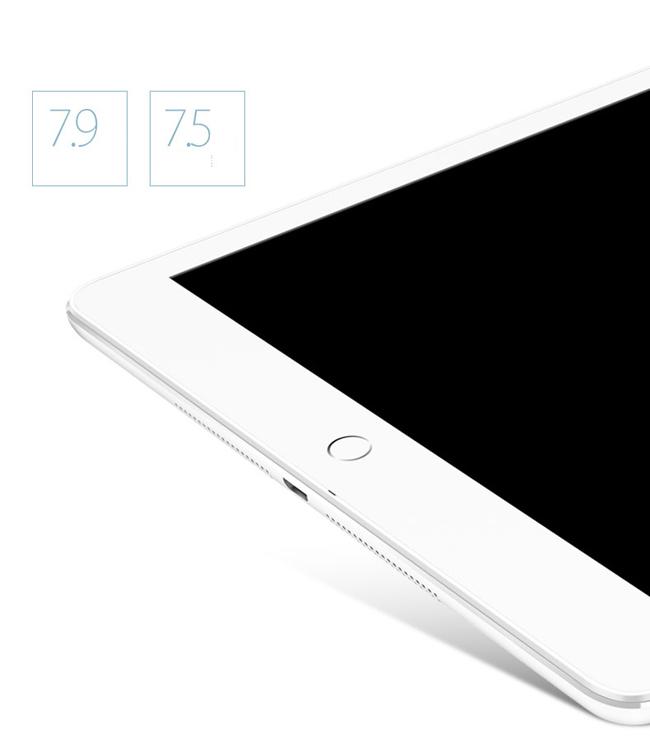 GPS + Glonass Navi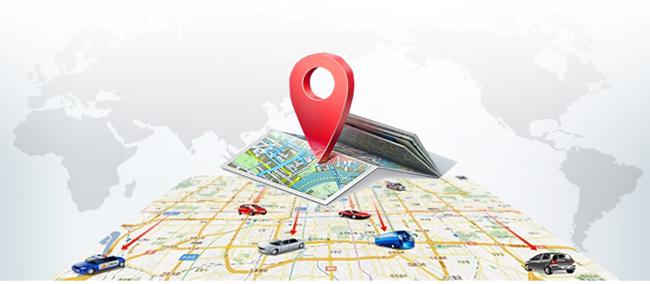 Bluetooth 4.0 + 4K Video Miracast
Build in Bluetooth 4.0,OV HD Camera, Support up to 4K Video and Miracast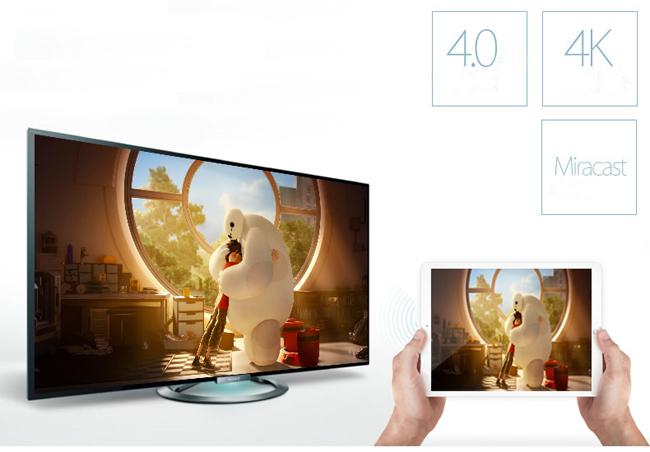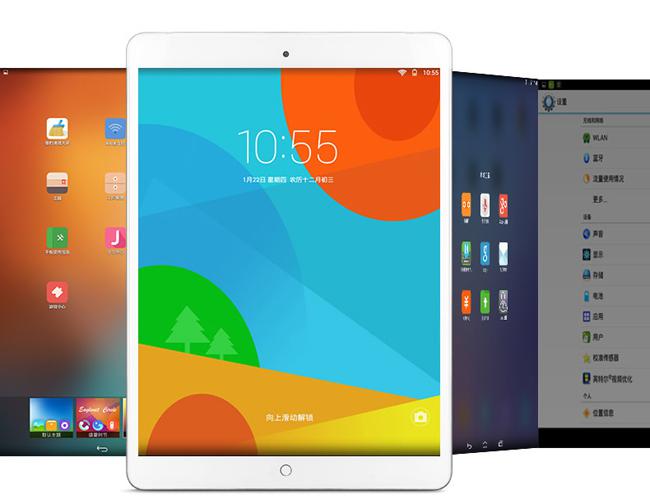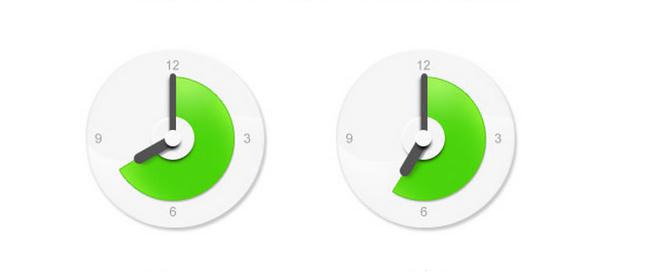 Onda V919 4G Air Tablet Features:
OS: Android 4.4
CPU: Octa Core MTK8752  A53 Octa Core 64Bit
GPU: Mali-T760 MP2,700MHz
RAM    2GB,DDR3
Storage   32GB eMMC
Extend Card     Support TF card up to 128GB extended
Bluetooth: Bluetooth 4.0
Shell Material     Metal
Sim Card: Micro SIM card
Service Provide: Unlocked
Brand:
GSM 850/900/1800/1900MHZ (B5/B8/B3/B2)
WCDMA 850/900/1900/2100 (B1/B2/B5/B8)
4G FDD: 2100/1800/2500/710 (B1/B3/B7/B17)
Screen: Capacitive Touchscreen, 2048*1536 High-resolution Screen
Size:   9.7 inch Retina Screen
Resolution:    2048*1536 Pixels
Visible Angle: 178°
Screen PPI:  264
Display:  Retina IPS Screen
Daul Camera:Front 2.0 Megapixels,Back 5.0 Megapixels Auto Foucus
GPS: Build in,support GPS, Glonass
Onda V919 4G Air Tablet other Details:
Video: 4K HD Videp Play with formats of MP4/3GP/3G2/RM/RMVB/ASF/FLAC/APE/MOV etc.
Gravity Sensor     Yes
Skype     Yes
Multi-Touch     Yes, 10 points touch
OTG:   Yes
Play Store:  Yes, built in
Email and Browser: Yes, built in
WIFI:    Yes, 802.11 b/g/n
Earphone Interface     3.5mm
Video     1080P, AVI/MOV/MP4/RMVB/FLV/MKV…
Music     MP3/WMA/WAV/APE/AAC/FLAC/OGG
Ebook     UMD, TXT, PDF, HTML, RTF, FB2…
Battery :   8000mAh
Onda V919 4G Air Tablet PC contain:
1 x Onda V919 4G Android Tablet
1 x USB cable
1 x Charger
Onda V919 4G Air Tablet Weight: 518g

Onda V919 4G Air Tablet Size:  240*170*8.4mm

Payment:
* We accept PayPal,Western Union,Wired Transfer.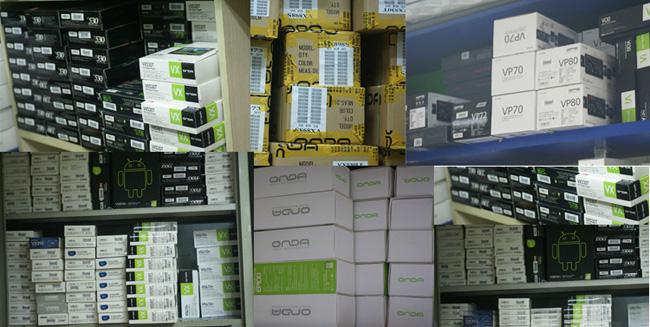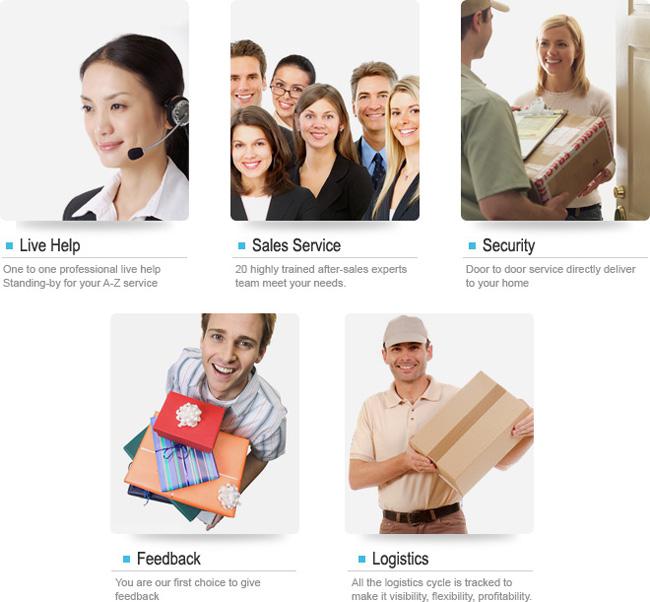 You may also be interested in the following product(s)
Regular Price: €179.95

Special Price: €134.94

Regular Price: €540.03

Special Price: €450.01
Questions on Onda V919 4G Air Octa Core MTK8752 9.7 Inch Retina Screen 4K GPS Tablet
Sort by

From Doonie at

4/28/15 12:54 AM

From Benito at

4/27/15 12:00 AM

From Chris at

4/27/15 8:41 PM

How do you insert the SD card into the tablet?
The tablet supplied does not match the photo in the delivered documents.
The tablet supplied does not have removable back panel.
Is there something wrong?

Onda Tablet:
Thank you for your mail.
Onda V919 4G Tablet support SD card and come with the same as the pictures.
Onda V919 4G Tablet build in SIM card slot.

From Rene Michaelis at

4/25/15 7:50 AM

Is the internal storage greater than 2gb USB storage has the rest, also the brightness able to be read in sunlight, because I currently have a cube talk 9x, which is not very bright outside on sunny day and when you load program the 2gb internal storage fills up to quick even when you shift the bulk files into USB storage, then keeps telling you have insufficient space . regards Rene
Onda Tablet:
Thank you for your mail.
We will release the video test on our website,pleae check our vide test.

From ์์Nattamit at

4/24/15 9:39 PM

From Ken P at

4/21/15 12:32 PM

From Roberto at

4/21/15 11:25 AM

From Wunna at

4/21/15 10:51 PM

From Edgar at

4/21/15 10:30 PM

From Vahan at

4/18/15 2:43 PM

From Ken at

4/18/15 11:17 AM

From angegardien at

4/17/15 2:56 PM

Hello,

I want to buy this tablet, can you make that i don't have to pay shippingcosts?
I live in italy.

Thanks.
only android? dual boot?
Onda Tablet:
Thank you for your mail.
Our price do not contain the shipping cost,please add to your shopping cart and check the shipping cost.
Onda V919 4G Tablet is Android OS Tablet.

From AUD775 at

4/16/15 4:55 PM

Can you please tell me for Onda V919 4G Air Octa Core MTK8752 ;
What Sim size it takes? Micro? Nano?
Does this device has the phone function?

Thanks
Onda Tablet:
Thank you for your mail.
Onda V919 4G Tablet use Micro SIM Card,the same as iPhone 4S.
Onda V919 4G support Phone Function.

From Georgi at

4/15/15 9:39 AM

From Enrio at

4/14/15 4:27 AM

From Paul Kovac at

4/10/15 1:09 PM
Ask Your Own Question