Details
Onda V989 Octa Core features the first ARM big.LITTLE Allwinner Ultra Octa Core A80T CPU,64 Core Imagination Power VR G6230 GPU.Onda V989 Octa Core Tablet pre-installed with 9.7 Inch Retina Screen with 2048*1536 resolution,RAM 2GB and ROM 32GB.


Allwinner A80T Octa Core Processor,2.0GHz, PowerVR G6230 GPU


2GB RAM/64 bit Channel
32GB eMMC Storage


9.7 Inch Air HD Retina Screen,G+G Touch Screen, 264PPI


7.9mm Ultra-Thin,only 490g


Front 2.0M and Back 8.0M OV Camera AF


3 Axis G-Sensor


Fast USB 3.0/Fast Charging
More 60% Fast than USB2.0 for Transfer/Copy
Fast Charging,for 80% update

Onda V989 Octa Core Tablet Features:
OS: Android 4.4.2
CPU: Allwinner Ultra Octa Core A80T  ARM big.LITTLE CPU
GPU: Imagination Power VR G6230 (64 Core)
RAM    2GB,DDR3L
Storage  32GB
Bluetooth: Build in
Shell Material     Metal
Screen: Capacitive Touchscreen, 2048*1536 High-resolution Screen
Size:   9.7 inch
Resolution:    2048*1536 Pixels
Visible Angle: 178°
Screen PPI:  264
Display:  Retina IPS Screen
Daul Camera:Front 2.0 Megapixels,Back 8.0 Megapixels Auto Foucus (OV Camera)
Onda V989 Octa Core Tablet PC Details:
Gravity Sensor     Yes
Skype     Yes
Multi-Touch     Yes, 10 points touch
OTG:   Yes
USB:  USB 3.0
Play Store:  Yes, built in
Extend Card     Support TF card up to 128GB extended
Email and Browser: Yes, built in
WIFI:    Yes, 802.11 b/g/n
Earphone Interface     3.5mm
Video: 4K HD Videp Play with formats of MP4/3GP/3G2/RM/RMVB/ASF/FLAC/APE/MOV etc.
Music     MP3/WMA/WAV/APE/AAC/FLAC/OGG
Ebook     UMD, TXT, PDF, HTML, RTF, FB2…
Work Time: Up to 8~10 hours
Battery :  8000 mAh


A80T Octa Core Processor,  64 Core Power VR G6230 GPU



Onda V989 Octa Core Weight: 490g

Onda V989 Octa Core Size:   241*169*7.9mm

Onda V989 Octa Core Tablet contain:
1 x Onda V989 A80T Tablet PC
1 x USB cable
1 x Charger
Payment:
* We accept PayPal,Western Union,Wired Transfer.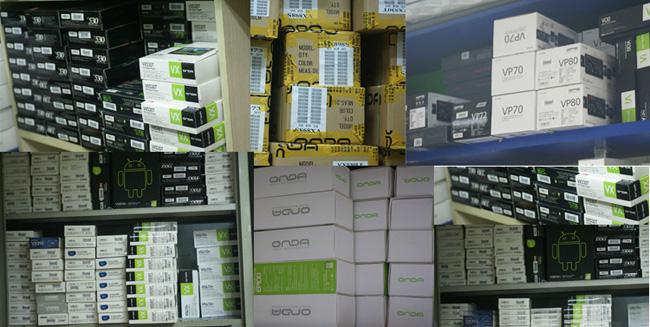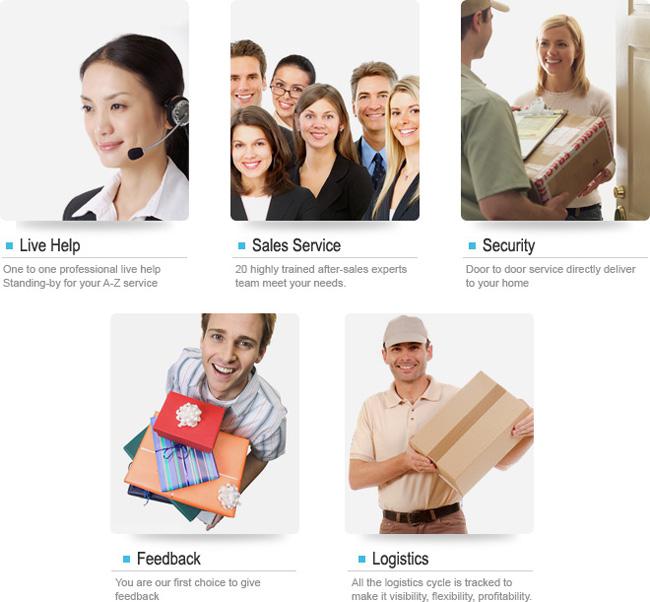 You may also be interested in the following product(s)
Regular Price: $219.90

Special Price: $169.90

Regular Price: $189.90

Special Price: $89.90
Questions on Onda V989 Octa Core A80T 9.7 Inch Retina Screen RAM 2GB Android Tablet PC 32GB
Sort by

From Raymond at

3/8/15 9:47 AM

From udiin at

3/8/15 6:26 AM

From Gil Mizrahi at

3/5/15 2:11 PM

From Arska at

2/27/15 5:26 AM

From KEM at

2/27/15 8:14 PM

Здравствуйте!

Скажите почему убрали из продажи модель V989 A80T ? Ведь по совокупным параметрам она лучше чем V989 Air?
1. V989 A80T имеет более быстрый GPU (VR 6230), V989Air (VR SGX544)
2. V989 A80T имеет 2.0M+5.0M Камеры, V989Air 0.3M+2.0M

Так ли это? Тогда чем V989 Air (A83T) лучше V989 (A80T)??? Я не думаю что CPU A83T намного быстрее A80T.

Объясните пожалуйста причины безальтернативного выбора V989 Air?
Я хочу купить V989 (A80T) но его вы не производите уже, и больше не планируется я правильно понимаю, или эта модель временно только отсутствует на складе? Хочется надеется что она еще появится.

Спасибо
Onda Tablet:
Thank you for your mail.
Onda V989 Air Tablet have much more powerful CPU and we will release the full specs.
When we got Onda V989 Tablet in stock,we will email you.

From primuno at

2/25/15 12:46 PM

From Alexander at

2/24/15 12:56 PM

How to move the program from the internal memory to sd card in Ondo v989. Not available in the settings tab select the main memory. Android version 4.4.2 The same can not be done at Onda 819i
Onda Tablet:
Thank you for your mail.
We will release the guide on our website,please check our news blog.

From René at

2/23/15 9:59 AM

From daniel at

2/21/15 8:22 PM

pls i bought this so called v989 from banggood for two months and this tablet is not charging again.can u guys give me answers for not charging.you guys have to give me answers before we start to demostrate against this tablet.pls let know what to do when is not charging i beleive carlos from belguim is right.if you want me to send the tablet i can do that.my people say good name is better than money.
,
Onda Tablet:
Thank you for your mail.
Can you tell us your order number?We will check it for you soon.

From Mark at

2/17/15 9:06 PM

From JORGE at

2/17/15 5:51 PM

From carl at

2/13/15 2:59 PM

respond to your question to send you the Order Nr by Aliexpress , Store: Shenzhen CT Electronic Co Ltd. Order NO:63438742547146 , Thank You dear for you concern , y send you already message but don't think it arrived , so send you once more , short message , My best Regards , Carl
Onda Tablet:
Thank you for your mail.
We do not have reseller in Aliexpress,please contact your reseller,we will check it for you soon.

From Falko at

2/11/15 5:08 AM

From petros savvapetrakis at

2/11/15 12:07 AM

Hello..
I am going to buy the tablet v989 from soon..so I want to ask you in how many days I will have it in greece...and the extra memory card that fits is micro sd card ??
Thank you
Onda Tablet:
Thank you for your mail.
We have Onda V989 Tablet ins tock and ready to send,you will got your package in 3-5 business days by Express.
Onda V989 Tablet support up to 64GB TF card.

From John at

2/7/15 3:40 PM

From CArl at

2/7/15 2:48 PM

hello , i've buyed V989 Onda , on Aliexpress , after one week already having problems with usb connectors to charge it or connect properly to my Pc , connect, unconnected connected, unconnected constantly , read lot of people having this problem , after will and it didn't work anymore , no charging , i contact the sealer but no response for them even after several times , so i look to the connector en it was full of pieces coming out , so i go to a repair center in belgium , and hi looks , and told me the connectors are very poor quality even told me he dont told this could be , his words was , after 5 times connecting this think should break , so he refused to repair , told me he never so such cheap and poor finishing materials , looks like paper everything , you touch and its done :-( never would buy Onda again , lets GO XIAOMI , halved the Xiaomi mi4 phone , very good quality phone , Onda is nothing in compared , so i ask if i can find replacement to do it on my on , since i get no response from sealer , and the Tab is in Garanti but yes never buy chinese again only for the difficulties and the shipment you have to pay your one way , every thing ho is buy in belgium garanties refund and free shipment for repair or refund , not the think you buy on the net in china , so think we are all stupid to buy chinese , i compare price and quality with for example Samsung Tab and Xiaomi Tab , so i prefer to buy for a less dollars more the Samsung Tab for American Sealer offer me this Tax Free and Free shipped to , so wear is the advantage , no advantage if you ask me , only problems with those chinese fraudulent products , i try it , but go back to my western quality goods , my Onda worked 7 days , thats it, than it die for ever ,very bad Onda , and no service at all , i am very disappointed , you only have to read the answer to the questions of the customers , think you not answer properly to the real ask of the people and try to hide the reél questions , you can run but you can hide , hope you can understand owner disappointing about the case Onda , have nice journey my friend , greetings from a non satisfied Onda User , thank you for your answer , and if you have one idée to solve my disagreement , i will be very thankfull to you my dear , sorry for my frustrations , hope you can understand me , thank you , have nice day , carl


Onda Tablet:
Thank you for your mail.
We are Onda Tablet Online store,we do not have reseller in Aliexpress,Can you tell us your order number?We will check it for you soon.

From Stefan at

2/7/15 1:45 PM

From lin at

2/7/15 3:11 AM

From Juan Carlos at

2/6/15 8:21 AM

From Charles at

2/4/15 8:45 AM

I purchased my V989 from Dealsmachine.com; before I found your site. Can I register my tablet with you? This is the Manufactures site????

SN V989BBEAV4A36042

After updating the system to ver dated 12/3/4014, auto rotation fails. I reset the tablet and now that works; but the Language was wrong. I changed it to US English and most items are OK. Except group subtitles are still in Chinese?

Any suggestions
Onda Tablet:
Thank you for your mail.
All our Onda Tablet come with 12 months warranty,according our Onda's ploicy,the warranty was provided by the reseller.please contact your reseller

From Ricky at

2/4/15 7:52 PM

I was looking for a 8 inches tablet with GPS build in do you have any suggestion for me . ThankYou
Onda Tablet:
Thank you for your mail.
Now we do not have 8 Inch Onda Tablet build in GPS,please check more Onda Tablet.
http://www.onda-tablet.com/buy-android-onda.html

From shmuel at

2/3/15 12:25 PM

From Mario at

2/3/15 10:40 AM

From Damaris Dominguez Martin. at

2/3/15 9:53 AM

Hello, I wanted to know if this tablet is compatible with a USB modem and how I can conect it.
I buy this tablet and I try to connect it with my modem USB, but I can't do it. Thank you!
Onda Tablet:
Thank you for your mail.
Onda V989 Tablet support OTG function,please use Onda V989 OTG cable.

From Duke at

2/2/15 11:30 AM

From Ed Jench at

2/2/15 11:03 AM

From Mario at

2/1/15 11:29 AM

From ionu at

2/1/15 7:39 AM

From Alex ruiz at

2/1/15 5:24 AM

From Cormac at

2/1/15 5:20 PM

From George Thiveos at

1/31/15 4:24 AM

From falsafy at

1/30/15 12:29 PM

From Tom at

1/29/15 11:21 AM

From Alejandro at

1/29/15 10:48 PM

#Order: 660020421

Hello,

I have sent to you a tablet to solve a problem, I sent several mail but I get no response, according to the tracking number is on the local office to await what you collect, the last communication tells me that you have it but not according to shipping company you have not picked it up.

I need the tablet repaired as soon as possible, anyone can contact me please and give me some information.

The tablet has two months of use.

Thanks
Onda Tablet:
Thank you for your mail.
Our customers service will contact you,please check your mail.

From Phil at

1/28/15 10:07 AM

Hello,

You have announced Lollipop for V989 available in december but except a test version with more bugs nothing else. when a good version will be available ?

Regards
Onda Tablet:
Thank you for your mail.
We will release Onda V989 Tablet Android 5.0 Firmware ROM final version on our website.

From Philip at

1/27/15 1:28 PM

Can you post a video that shows connecting this tablet to a hdmi TV?
It doesn't work at all for me, netflix never shows up and the TV says that the input is disconnected.
It could be a problem with the lollipop beta (I have a v3).
It would only work with the previous Android version (4.4.2) if I booted the tablet with the hdmi cable connected, and even then there were problems with the aspect ratio, and some stuttering of the video.

I'm looking forward to lollipop final, but still waiting for news about the new root tool for lollipop.
Onda Tablet:
Thank you for your mail.
Yes,we will release the guide on our website.

From Markus at

1/27/15 8:16 AM

Hi,
the technical specifications sounds very good.
I can´t see in the informations if the V989 has GPS included.
Can you give an answer to this point?
Thank you and best regards
Markus
Onda Tablet:
Thank you for your mail.
Onda V989 Tablet do not build in GPS,we will release the latest firmware ROM on our website.

From Jean at

1/27/15 5:34 AM

Please, I mean which HARDWARE revision, NOT firmware version(software).
Thank you!

->Onda Tablet:
->Thank you for your mail.
->Onda V989 Tablet come with the latest firwmare.

->Hello,
->please which version (hardware revision) are you selling at this moment?
->In other words, if I buy now which version (HW Rev) you will send?
->Thank you!



Onda Tablet:
Thank you for your mail.
Onda V989 Tablet come with V3/V4 version.

From Dan at

1/27/15 2:34 AM

Hi - I'm having a problem with my new v989. I'm trying to use it with a 128gb SD card. It works fine for a short while but then it seems to erase everything on the card. I lose visbility of all the data and I have to reformat and reload everything from my PC. What is causing this and how do I fix it please?
Onda Tablet:
Thank you for your mail.
Please turn off your tablet before insert the SD card.

From Jean at

1/26/15 4:40 AM

From Omar at

1/25/15 1:41 PM

Hallo, i wanna know whether V989 support Flash or not.
For shipping to Egypt, what is the shipping cost? what shipping companies you deal with here in Egypt?
thanks in advance,
Onda Tablet:
Thank you for your mail.
Onda V989 Tablet support Flash and we support shipping to Egypt and the shipping cost is 26.0USD and we support Express and Airmail shipping to Egypt.

From Falko Jothe at

1/23/15 8:11 AM

From Lior at

1/23/15 1:55 AM

From i at

1/22/15 4:16 AM

I am trying to install the update for android 5.0 but all I am getting from the download is an apk with a chines app in it. How do I get this new update installed. Thanks
Onda Tablet:
Thank you for your mail.
We will release the guide on our website,please check our website.

From Nancy at

1/22/15 8:48 PM

From Kurt at

1/21/15 5:37 AM

I am very interested to own one of your V989...very nice!

I am in the Philippines..Where can I buy this gadget? Do you have store here selling your V989...

Or if I will order from you guys, how much will it cost me? Including shipping? How will I pay?

I am just excited to have of your V989..

Thanks!

KURT
Onda Tablet:
Thank you for your mail.
We are Onda Tablet online store,we support shipping to Philippines and you will got your package in 3 business days by Express.
We support Paypal and Bank Transfer.

From javi at

1/21/15 1:26 AM

From Rafael at

1/20/15 5:10 AM

From David Newton at

1/20/15 5:03 AM

From Achilleas at

1/20/15 3:16 AM

Hello,

Does Onda v989 Support DLNA Connection or only Miracast Connection

About the Accessories:
1. The Micro USB OTG Cable support USB 3.0 devices or it's only for USB 2.0 ?
2. What class is the Kingston micro sd card whith 64GB ?
Onda Tablet:
Thank you for your mail.
Onda V989 Tablet support OTG Function and support USB 3.0,support SD Card up to Class 10 64GB.

From Pete at

1/19/15 5:58 AM

From keith at

1/19/15 12:07 AM

From Cristian at

1/18/15 12:37 PM

From Joakim at

1/17/15 3:01 AM

Hi Order # 660018752

That was not good. I have not dropped it before I sent the tablet to you.
I will talk with the local post office and see what they say.
Is it possible to change the glass and send it back when the charger is changed?
Of course I pay for the glass.

You already have the Onda V989 V2...but no answer.
Onda Tablet:
Thank you for your mail.
We will change the Glass Screen for you,please check your mail.

From santos at

1/17/15 2:29 AM

I am willing to have this in Nepal.How could it be possible? Tell me process about shipping,shipping cost and payment method?



Onda Tablet:
Thank you for your mail.
We are Onda Tablet online store,we support worldwide shipping,we support shipping to Nipal and the shipping cost is 12.4USD.
We support Paypal and Bank Transfer.

From EFSTATHIOS at

1/16/15 10:21 AM

From Mike at

1/16/15 7:27 AM

From ivan at

1/16/15 5:53 AM

Buongiorno a tutti! Il tablet onda v989 è un bomba! Velocissimo, schermo fantastico , audio ottimo e qualità dei materiali eccezionali considerando il costo del prodotto! Io è già il secondo che acquisto! Grazie Onda!

Onda Tablet:
Thank you for your mail.
Have a nice day.

From Martijn at

1/16/15 4:05 AM

From Marcin at

1/15/15 8:48 AM
Ask Your Own Question
Customer Reviews
Onda V989 Review by

Reagan

Does the Tablet have SIM card slot and supports 3G Internet connectivity? (Posted on 3/3/15)

Very pleased! Review by

Dion

Bought on a Monday, arrived on the following Friday. Upgrade to Android 5.0 was fast and simple (after translating the instructions to English). Price was good. Absolutely no complaints! (Posted on 2/11/15)

Just awesome Review by

Justin

I am very pleased with the quality and price of this tablet. I live in the USA and here i have never heard of any tablet brand whether it is a national brand or budget brand that offers such an awesome device for such a small price. In America the absolute best tablets available to us are made by Samsung and not even thier Samsung Galaxy Tab Pro offers quite as much as this tablet does and it is less than half the cost of one. I want to thank whoever it is that made this possible to have a top of the line device at bottom of the line pricing. Everything about it is awesome, and the fact it utilizes full usb 3.0 data transfer speed just adds to the value. I have not seen any other tablets with usb 3 besides this one. And all the firmware updates and android rom updates all the way up to Lollipop 5.0 are made available to download directly from the website. 2 ghz octa core cpu, 64 core power vr gpu, 2 gb ddr 3 ram,9.7 inch retina display with 2048x1536 resolution, metal outer shell material, usb 3.0 transfer speed, 8000 mah long life battery, 8 mp rear camera and all the latest firmware updates make this a very valuable piece to own. Again i will say it, no other company offers such an awesome tablet at such a small price. Thank you (Posted on 2/5/15)

best tablet Review by

chris5653

Excellent tablet have anything want one player.
I have one question to ONDA managers .We can install dual OS such onda v820v
thanks.
(Posted on 1/21/15)

Fantastic Tablet for a Fantastic Price Review by

paulied

I want sure what to expect when I ordered this tablet. Communication with a Onda-tablet.com rep was fast and professional. Shipping was incredibly fast and packed in a bubble sleeve. The tablet is smooth and the screen is incredible. I would highly recommend buying from this company and if I were you I wouldn't hesitate buying this tablet, prefect size and performance. (Posted on 1/14/15)

Excellent Bible - Buy With Confidence Review by

vitw1844

I have just bought this tablet and after flasing a custom ROM can only say that it is excellent. I bought another well known name brand before and it is no way as smooth or powerful. This tablet just flies with the internet, any shortcomings are down to Android, not the hardware, i.e. flash support.

To those who deride this tablet, you really do not know what you are talking about. Well done Onda, keep it up, you are looking after the man on the street who works hard and wants decent value for money instead of being robbed by the so called better brands. Buy it with confidence people. (Posted on 1/6/15)

Performance PC Tablet with octa core CPU Review by

Szymon

This is realy good device. Work smothly. A lot of RAM and ROM. Beautiful LCD Display RETINA. And so importan price is low. (Posted on 1/5/15)

Overall price Review by

Γιώργος

Can you please tell me the exact amount of money that i am going to pay? I mean transport and the cost of the tablet in euros. I am from Greece. (Posted on 1/5/15)

very good Review by

amp

This is a very, very good tablet.
It does require some thought to setting it up but if you have some techno-savvy it's no problem

The retina display is absolutely superb. I can see the pixels on high end HD TVs, but not on this display.

The operating system and apps are Chinese oriented on delivery but local updates cure that. Use the Onda update for a complete conversion to latest OS.

I rooted mine and scanned for preinstalled malware: none detected so far.

There are some preinstalled Chinese market apps but you can disable those without a system root. As I said, there doesn't seem to be anything untoward running in the background.

After the Onda system update battery life is excellent.

The speed isn't as you would expect from 8 cores but it's still good, it's a fast tablet.

The reason is the processor maximum default speed is 1.2GHz. Faster would mean less battery life. If you want to increase it install a custom kernal.

Not really needed though, it's fast anyway
(Posted on 1/4/15)

best Review by

isuru kasunjith

best battery life time , best of screen touch speed , (Posted on 12/28/14)

Good .... but it could be great Review by

Senator949

The hardware seems to be really good with one exception and that being there is NO 5Ghz Wi-Fi capability. Hard to believe in what's touted as one of the hottest tablets out there.

There is essentially no support or good documentation available for an English speaker. I've had three other Android devices and had not much trouble figuring them out but this one is really trying. I wouldn't recommend this device for a new (English) user. (Posted on 12/18/14)

better Review by

isuru kasunjith

still waiting for review (Posted on 12/10/14)

very fast but not optimized Review by

camillo

I hope che new android 5 is better then this zone. Many games are noto avaible and many chiese app can't ne removed. (Posted on 12/3/14)

Decent tablet for price Review by

Vik

The tablet construction is really good. I just got it a few days ago so still playing with it. Only thing that I am not happy about is the touch response of the screen. it takes a few tries and a little bit of pressure to "click". I got a little frustrated yesterday trying to make the back button work on chrome because the screen wouldn't recognize my touch. Overall the screen is super sharp and the tablet itself is quite fast. (Posted on 12/3/14)

Excellent Tablet Review by

Colin5619

Bought recently from China, was easy to upgrade firmware. Looking forward to Lollipop and new firmware due to be releases this month. High qualty build and speedy performance. I highly recommend this android Tablet to perspective buyers. (Posted on 12/1/14)

great tablet Review by

poor academic

great tablet in terms of performance.

Comparable to much more expensive samsungs and ipad air 2.

very fast shipment but pity dhl made me import taxes, next time singapore post.

software needs some work, so I am hoping next update will solve the small problems. (Posted on 11/15/14)

Very Very Good Review by

Alejandro

Good packaging, safe transportation, charged and ready to work (Posted on 11/11/14)

Bonne tablette Review by

William

troisième tablette acheter et toujours pas déçu ,enoie rapide ,n'esiter pas vendeur serieux. (Posted on 11/7/14)

Nice tablet Review by

claude34

Very quick delivery, thanks !

The tablet is very nice overall (fast, 2GB RAM), with a few weak points:
- Default partitioning is annoying (2GB available main, 24GB available internal SD), plenty of non SD friendly apps out there.
- No GPS (no surprise, of course).
- Camera seems rather weak (not a big issue), with the front cam looking like a regular webcam.
- Chinese centric environment that requires some install work, some amoung of Chinese strings remaining in the default apps and the default iThing-like laucher that doesn't look too good.
- Some incompatible apps.
- Lollipop upgrade eventually ? (Posted on 10/20/14)

Battery Fault Review by

TonyV

I bought the V989 and was excited to finally get it via mail; tried learning what the Chinese meant when English was not posted.
Tried charging the battery overnight and it has not charged.
Tried contacting via email and have not heard from the company.
Not rating at this time and am hoping the blasted thing will come to life via miracle. (Posted on 10/10/14)

What v? Review by

orls

hello wanted to know which version of tablet are actually sending (Posted on 10/9/14)

Still waiting... Review by

Dylan

I purchased this tablet on Oct 1st. It is Oct 8th and it still hasn't left the city of origin in China.

Perhaps not Onda's totally Onda's faulth. Although it did take them more than two day to start the delivery process.

Quite frustrated after everyone commented on their quick delivery time. (Posted on 10/9/14)

good tablet poor wifi Review by

nick

good tablet poor wifi

wifi get constantly disabled after some time.
display is not bright enogth
(Posted on 10/4/14)

Ottimo tablet Review by

Alessandro

trasporto veloce, Tablet stabile, completo, ottima grafica; ne ho regalato uno anche ad un amico felicissimo! prodotto davvero buono. (Posted on 10/2/14)

good tablet Review by

Daniel

I just bought this tablet from banggood and this tablet is one of the best so far.I don't know why people spend a lot of money for iPad and her sister Samsung.Everything about this tablet is perfect and quality from the colour to the screen to the weight to apps running.I live in Atlanta Georgia and any time people see me with this tablet,they love it.onda why don't u guys open a company here to challenge apple and her sister Samsung.I love this tablet good job guys. (Posted on 9/28/14)

Received tablet Review by

Mustapha

I received the tablet and it is a nice one.
I am only disappointed about the specs of the front & the back cameras which are not as stated here.
You say: Front 2.0 Megapixels,Back 8.0 Megapixels.
But the real ones are: Front 0.3 Megapixels,Back 5.0 Megapixels. (Posted on 9/11/14)

BRILLIANT !!!!!!!! Review by

MARTIN

BRILLIANT SERVICE, TOOK ONLY 3 DAYS TO DELIVER TO UK .TABLET ARRIVED FULLY CHARGED AND VERY WELL PACKAGED .EVERYTHING WORKING OK AT THE MOMENT .SO FAR EXTREMELY IMPRESSED !!!

WILL CERTAINLY BUY FROM COMPANY IN THE FUTURE. (Posted on 9/1/14)

So far excellent Review by

Sasho

Very quick delivery via DHL (4 days over the weekend, ordered Friday, got it Tuesday). The price listed on the package was $62 so it maybe went below the radar for import duty, I will have to wait and see if a bill from the customs shows up.

Packaging was perfect. The tablet was fully charged upon arrival (97%), language set to English.

Comparing to an Archos Platinum 97 (onda v972), great improvements in hardware design, sound of speakers, volume controls, bluetooth and 5GHz WiFi. The headphones work with standard headsets and are hiss-free.

My own AnTuTu test scored over 53000 with a few apps running (a monster!).

Rooted immediately with the tool from the web. Software will require some tweaking, partly because of Kitkat annoyances. Most pre-installed apps are China-centric, the default Onda-launcher is very limited, but this is all easy to fix by inactivating them and installing apps from Google play (which is also pre-installed on the tablet).

Overall I am very happy with this purchase, cost me just a little more than what I was asked for repair of my broken old tablet.

I would recommend onda-tablet.com to my friends. (Posted on 8/27/14)

Great Value Review by

Phil

okay only had the tablet few days, but its a replacement for my onda v975m, which replace my ipad 3rd gen.
I run high end business apps and virtual desktops via a 4G mobile network dongle from this table while i'm on the road for work, reason for upgrade was just wanted those moments of lag by the tablet gone when multi tasking. This has as much to do with memory as CPU grunt, 2Gb good but 3Gb better like on the samsung but at 3x the price, but i hoped the cpu grunt of this tablet with make up for the 1Gb less.
It did, within hours i had it set up with all my software and was out on the road using it on the job giving it a real workout. And today sons give given it a real workout on some high end games and they still cant believe the Antutu scores,

Antutu 5 63,000
Antutu X 58,000

Pros

2Gb RAM
32Gb ROM
and i have a 128Gb card in the SD card slot, thank you onda.

Light, good build quality, looks just like a ipad.

no lag, handles the multi tasking i need it too well better than the loan samsung i had for few days to try out.

Cameras better than i expected good enough for me to use on the job,

fast, this tablet is really real fast, it handles running several of my apps at one time my apps better than my wifes ipad 4th gen.

Screen picture quality close to ipads.

Serious Grunt for little money

Cons

Battery life yes 3-4 hours surfing, 1-2 running my company apps.,but this nit picking its good but always want better battery life and i carry a battery bank with me anyway.

few Chinese apps cant get rid, but can disable them,

there are few apps from store that not compatible with the tablet that i was surprised that where that i do use, but these not the top or popular or highly used apps by me and can access services via browser.

The hard ware great but firmware still need some fine tuning (the geek in me cant help notice few little things that most people would not notice) hopefully future firmware updates will be more fine tuned.

To Sum Up

Glad i brought it instead of the Samsung or a ipad air, for the money the performance of this thing WOW, hopefully future firmware updates will fine tune the firmware, even it they don't its still WOW. my sons want one each now for games they impressed..

honestly cant go wrong with this tablet, for the price there not another tablet will even come close to it.

And buying from here had the tablet in my hands under a week in rural australia, great service, top job guys. (Posted on 8/23/14)

Nice Tablet DHL shipping sucks Review by

Vguy604

Nice tablet but DHL lied about attempted shipping when they did not show up. Also paid duty which was $7 but with $14 in DHL fees making it total $24. Onda should not ship DHL these guy rip you off. (Posted on 8/21/14)

Brilliant Review by

numnuts

Arrived from china in 2 and a half days. Awesome. Stick your samsung and apples right where they fit. Well and truly overpriced in comparison. You other guys try and catch it for price, speed and functionability. Top people to deal with and a top product. Dont forget to thank DHL for the ultra fast delivery. Thanks heaps to all concerned. (Posted on 8/21/14)

Review Review by

Norbert

Upsides:
- Fast CPU
- A lot of memory for storage (32GB)
- Very beautiful screen
- Android 4.4
- Price
- Building Quality
- Lots of memory (2GB)
- High Antutu score (66393 points)
- Updates from Onda
- Plays 1080p movies with ease
- Standard Screen Protector
- No OTG cable is required for additional keyboard

Negatives:
- Brightness of the screen is a bit low for outdoor use
- Battery duration would have liked longer
- Sound had liked harder
- Battery charge takes long
- Charger very poor quality! Use the charger from other device
- Standard no Google Play Store, but a Chinese version

Would I recommend this tablet, YES for 100% sure. (Posted on 8/19/14)

Ecellent tablet but... Review by

woofer38

Hello to all,

Just a question why processor frequency is only 1.2 ghz and in your tablet descirption 2.0 ghz ?? (Posted on 8/18/14)

...alles gut Review by

Uwe

onda v989 ist preiswert und sehr gut und schnell...heller bildschirm.... findet ab und zu wlan nicht...aber nach reset schon...alles in allem ein gutes tablet...mit der schnellen und unkomplizierten lieferung...toll (Posted on 8/18/14)

[email protected] Review by

samPADLA

Hello! Please tell me I will be able to connect to the tablet external 3G USB Modem or not? (Posted on 8/16/14)

very good tablet Review by

kennet

A very good and very fast tablet :) (Posted on 8/15/14)

Lots of issues Review by

Me

I gave this rating 2 stars because Onda is really the first to market with the new chipset. However, they really should have done a LOT more quality testing first! These tablets are plagued with hardware and driver problems. (Posted on 8/12/14)

more performance isn't possible Review by

SieLev

Dear Onda-Team,
many thanks for your after sale support.
My V989 arrived before yesterday.

But why isn't it possible on the desktop to manage icons/widgets as usual in android???
Why restarts the Tablet, after reset, in Chinese??? .. and not in English??? for example!!
A configurable Keyboard (look and feel) would be nice.

Could You be so kind and fix it with an firmware-update?
Then it would be perfect!!
Best Regards
Siegfried Le.... Germany

(Posted on 8/10/14)

Wow! Review by

David

When it arrived I had read many of the reviews about it including some poor ones. After running it for a while I decided to run antutu 5 x to get an honest benchmark for it. Onda were inaccurate about its speed. On 5x I got over 62000, and on antutu 4 I got over 55000! Onda, you were being modest and the tablet you sent me wiped the floor with every other make! I bet Apple would be afraid to go up against the 989 (Posted on 8/10/14)

1 stra Review by

poutsa

1 star because i dont have it give to me for free and u will take 5 stars (Posted on 8/9/14)

Perfect! Review by

wopr6

Thank you to all the team-onda tablet!
Reasonable price, fast shipping and good support.
About the device itself: amazing! Perfectly processed, class design and unbeatable performance!
Clearly: Buy! (Posted on 8/2/14)

Great price for a powerful fast Tab! Review by

John

Never wanted to spend the money for an Apple product. I am Pleased (Posted on 8/1/14)

Nothing but A++ Review by

John

Great Tablet. I feel good about all the fixes to come. Just received the latest update, Hang the battery, I've could use an increase in volume and screen brightness when used outdoors in the sunlight. I'm trying to use this with my Phantom 2 Vision plus Quadcopter to get the perfect shot, but it is hard to see all in full sunlight. All in all I'm having a blast learning to make it work as I want. Keep up the GOOd Work guys!! (Posted on 8/1/14)

Excellent tablet, fast and nice screen. Review by

Nicolas

This tablet is, for the price, an excellent order. The tablet is fast, and the best thing about it is the quality of the screen. The Apple retina screen is the best thing on this tablet. (Posted on 7/30/14)

Superfast delivery/superfast performance Review by

Grafta1

It left Onda on Tuesday and arrived at my front door in New Zealand on Friday morning. Simple to set up and superfast performance.
How about an English user manual? (Posted on 7/25/14)

I received it Review by

pathaiya

I received it this afternoon by DHL. The parcel has a good protection. Nice look. A judge in a few days. (Posted on 7/24/14)

If you knew you would tell Review by

Jack

The wait hasn't changed in a week. Please update or tell the truth. Great looking product. (Posted on 7/16/14)

it is in stock now? Review by

antoni

it is in stock now? (Posted on 7/11/14)

Excellent Review by

Fairfax

Superpowerful and quility tablet! (Posted on 7/11/14)

Very nice Review by

Nice

I dont have it :( (Posted on 7/1/14)

1 of the best ever to now Review by

arman

1 of the best ever to now (Posted on 6/26/14)

notification?! Review by

Przemysław

please notify me when in stock please;) (Posted on 6/24/14)

Best Android Tablet Review by

savrick

very power tablet (Posted on 6/22/14)