Details
Onda V819 3G Tablet is the latest Onda build in 3G Android Tablet.Onda V819 3G pre-installed with Android 4.2.2 OS,with 7.9 Inch IPS Screen,support GPS,Bluetooth,FM.
3G Calling Tablet
Onda V819 3G support WCDMA and GSM,support Phone Call and SMS.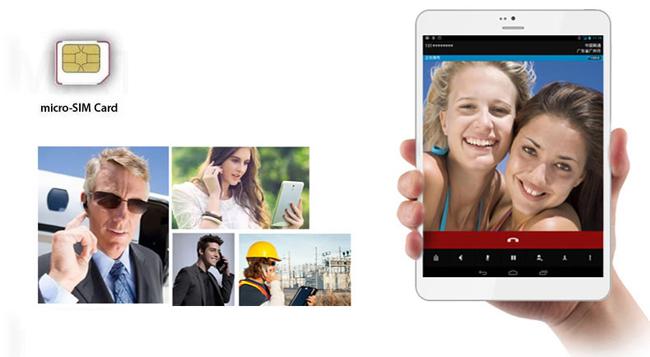 5200mAh battery + GPS
Build in GPS chip,support GPS Navigation.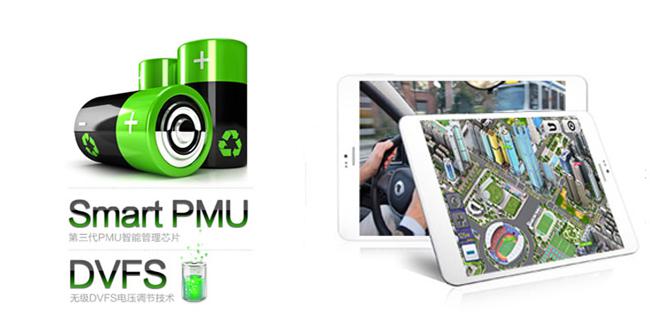 Build in Bluetooth
Onda V819 3G build in Bluetooth,support Bluetooth Connect,also support FM.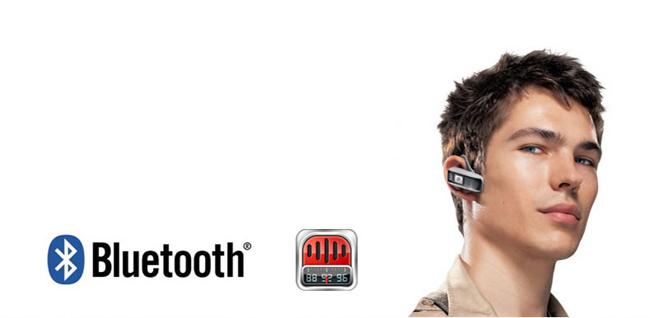 7.9 Inch IPS Screen
Onda V819 3G features 7.9 Inch IPS Screen with 1024*768 resolution (4:3),same as iPad Mini,Visible Angle up to 178°
5.5mm Ultra-Narrow Frame,7.5mm Ultra-Thin Thickness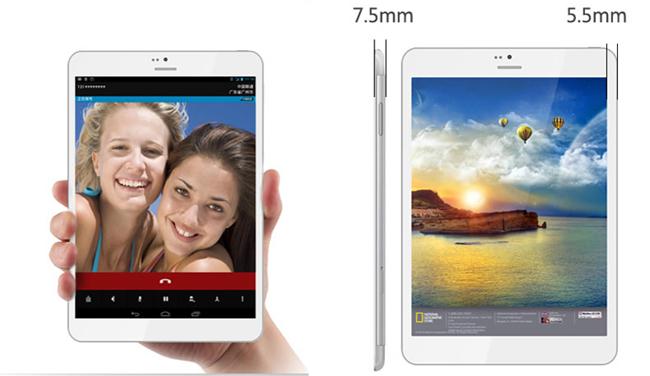 Onda V819 3G Features:
OS: Android 4.2.2
CPU: MTK8389/MTK8382 ARM Quad Core
GPU: PowerVR SGX544MP2/Mali-400MP2
RAM     1GB,DDR3
Storage  16GB
3G: Bluind in
Band:
2G: GSM 850/900/1800/1900MHz
3G: WCDMA 850/2100MHz
Shell Material     Plastic
Screen: Capacitive Touchscreen, 1024*768 High-resolution Screen
Size:   7.9 inch
Resolution:    1024*768   Pixels
Gravity Sensor:   Yes
Visible Angle: 178°
Display:  IPS
GPS:  Build in
FM:   Build in
Bluetooth:  Build in
Dual Camera     Front camera, 0.3 Megapixels   Back camera 2.0 Megapixels
Onda V819 3G Tablet PC other Details:
Gravity Sensor     Yes
Multi-Touch     Yes, 10 points touch
OTG:   Yes
Play Store:  Yes, built in
Extend Card     Support TF card up to 32GB extended
Gravity Sensor     Yes
Android Market     Yes
Skype     Yes
Email and Browser: Yes, built in
WIFI:    Yes, 802.11 b/g/n
Earphone Interface     3.5mm
Video     1080P, AVI/MOV/MP4/RMVB/FLV/MKV…
Music     MP3/WMA/WAV/APE/AAC/FLAC/OGG
Ebook     UMD, TXT, PDF, HTML, RTF, FB2…
Battery : 5200 mAh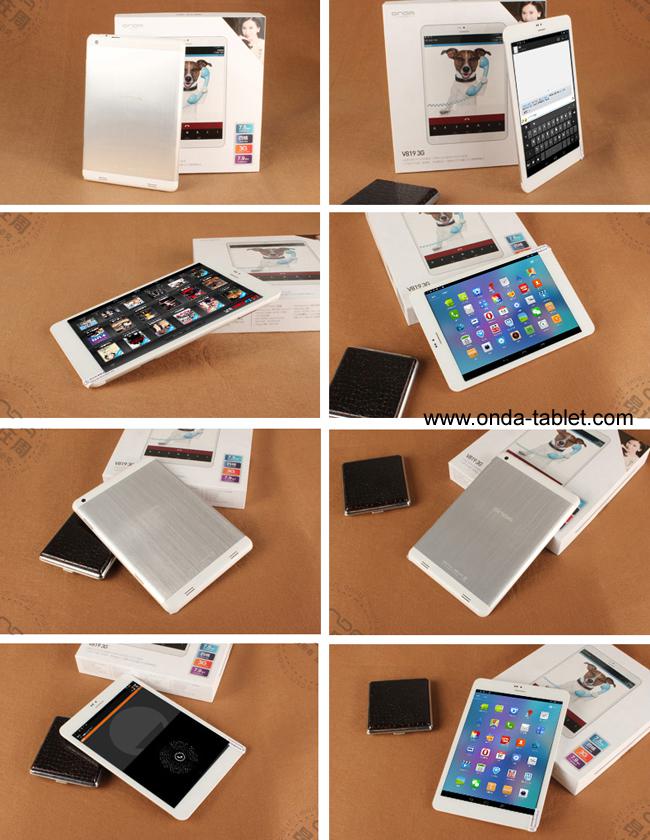 Onda V819 3G contain:
1 x Onda V819 3G Android Phone
1 x USB cable
1 x Charger
Onda V819 3G Tablet Weight:   350g

Onda V819 3G Tablet Size: 200*136*7.5mm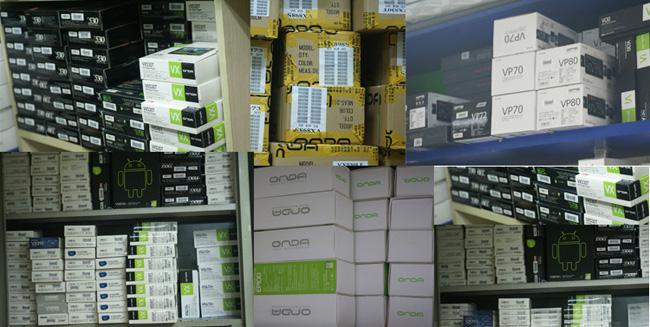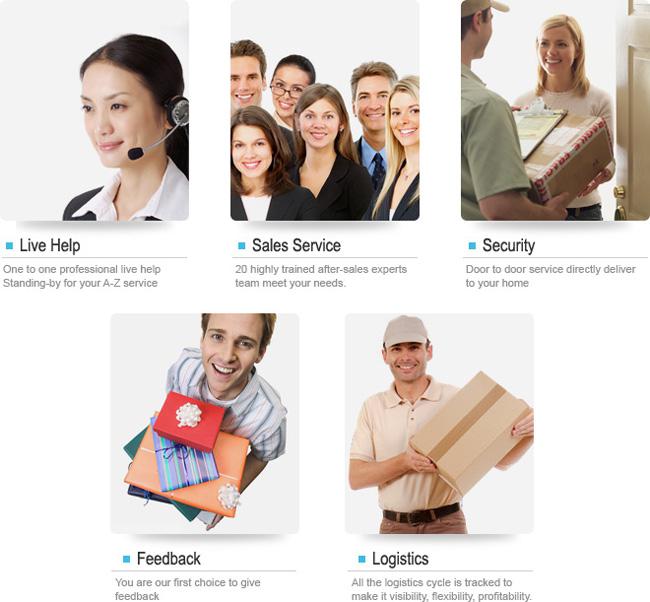 You may also be interested in the following product(s)
Questions on Onda V819 3G 7.9 Inch Quad Core Android Tablet PC GPS Bluetooth FM 16GB
Sort by

From JittyMarkulapareno at

3/5/15 3:23 AM

From Mohammad at

2/11/15 3:26 PM

From Ben at

2/11/15 12:45 PM

From Robertas at

1/29/15 10:34 PM

From Alex at

1/25/15 7:23 AM

From Shun Pyae at

1/11/15 5:50 AM

From Luigi at

1/5/15 11:42 AM

From Arshad at

1/5/15 8:05 PM

From Mark at

1/4/15 11:16 PM

From anant at

1/2/15 7:23 AM

I had purchases onda V819 3G from chengdu, but I am from India all app setting is in Chinese , kindly help me in changing setting, can I load 32 GB SD card , if so what is the cost of the SD card? !
Onda Tablet:
Thank you for your mail.
We have Kingston SD card in stock and ready to send,please check our website.

From Abdurrehman at

12/31/14 5:02 AM

I can't download a new firmware on my tab because of 2 reasons
All the websites are in Chinese plus the downloader app for the new firm ware
The recovery mode is also in Chinese so I don't understand anything


There is another problems, my Google play store doesn't not work it says can't establish a reliable network
I would really appreciate if u help me out in my problems
THANK YOU
Onda Tablet:
Thank you for your mail.
We will release the firmware update guide on our website.

From Mark at

12/30/14 2:02 AM

From Frank at

12/26/14 12:42 AM

Hi,

Why do I not get a proper answer on two emails I have send?

We dropped the tablet and I want to replace the screen. I just need a price and shipping costs to the Netherlands.

I look forward to your reply.

Best regards,

Frank
Onda Tablet:
Thank you for your mail.
Can you tell us your order number?our engineer will contact you soon.

From Farman at

12/23/14 7:16 AM

From Maureen at

12/8/14 2:14 AM

From Richard at

11/27/14 3:05 AM

From JOHN COOP at

11/26/14 4:13 PM

Iv ordered a ONDA V 819 3g order number 660021272, and have not received a tracking number, and you are showing out of stock, will my order be filled or will I have to wait for new stock, as this was ordered as a Christmas present, and if out of stock I may wish to change the order for another model
Onda Tablet:
Thank you for your mail.
We have Onda V819 3G Tablet in stock and ready to send,we will update the tracking number for you today.Please check your mail.

From giancarlo at

11/24/14 7:36 AM

From giancarlo at

11/22/14 9:50 AM

i need for 2 of this tablet.

can you ship in italy with a package value under 50 euro?

can you upgrade the tablets to android 4.4 before shipping?

Thank you


Onda Tablet:
Thank you for your mail.
We will print your package value under 50USD,we will send the latest firmware ROM for Onda V819 3G Tabelt before we send.

From Danny Ferri at

11/18/14 6:38 PM

From david at

11/16/14 4:54 PM

Hi I've got my tablet and it is not as the specifications show. Mine is version v5 version is larger and more narrow screen not as I wanted .it was suppose to be almost identical as the iPad mini for e-reading and more things and it isn't. Another problem is that there so not 3g connection in the band 850Mhz. So I just can use my data plan under 2g or gsm ,which is very weird because is too slow here in Peru.the tablet is ok , the WiFi signal is not as strong as my cellphones but it works. How can I solve the 3g in the band 850 mhz.?obviously I can't send it back for a replacement because of the high shipping cost.
Onda Tablet:
Thank you for your mail.
Can you tell us your order number?Our after sale service will contact you soon.

From Rasul Nadaf at

11/13/14 10:42 PM

Dear Support Team,

I have Onda V819 3G old version.
Now, the touch pad screen of my tablet has got broken. I would like to replace or change my Onda screen.
Please let me in know in case you have any service center in shanghai.
if Not, please let me know, how and where should I go to change my Onda screen.

Best Reagrds,
Rasul Nadaf.

Onda Tablet:
Thank you for your mail.
Can you tell us your order number?Can you take some pictures for us?We will check it for you soon.

From satyanarayana at

11/12/14 10:22 PM

Hello, I am from India, I want to purchase two tablets,

what is the price in indian currency?
what are the shipping charges?
Are there any taxes to be paid?
what will be the price in total?
how many days will it take to reach? and how about warranty and servicing?

waiting for your speedy reply as their birthday is nearing?
Onda Tablet:
Thank you for your mail.
Our price based on US Dollor and the shipping cost is around 26USD.
We will print your package value under 50USD,but we are not sure about your local customs,our price do not contain the tax.
You will got your package in 3 business days by Express.

From Gabor at

10/17/14 1:56 AM

From Gabor at

10/16/14 11:32 PM

Dear Support,

I ordered this tablet and case and screen protector via DHL express 3-5 working day shipping method our webshop two working days ago (and I request print my package and invoice under 20USD on the package value as accessories)

I see MY DASHBOARD/RECENT ORDERS page: My order status is processing but over two days :(

Please check my order #660019989 and my print request.

Thanks a lot:
Gabor

Onda Tablet:
Thank you for your mail.
Please check your account and mail box with tracking nuMBER,Any question please tell us.

From Gabor at

10/13/14 5:56 AM

If I order the Onda V819 3G tablet and case with express shipping via DHL.
Do you write to the invoice and DHL package low value? Example: Accesories Value:22 USD.
Onda Tablet:
Thank you for your mail.
We will print your package value under 20USD as accessories.

From Vincent N at

10/13/14 4:51 AM

From Vincent N at

10/13/14 4:49 AM

From mdmastoor at

10/13/14 4:45 AM

From Gabor at

10/13/14 12:15 AM

From david at

10/12/14 7:14 AM

Does it have gorilla glass?
Do you sell a magnet cover for this tablet?
How much the shipping to Peru?
Onda Tablet:
Thank you for your mail.
Onda V819 3G Tablet use IPS Screen,not Gorilla Screen,we have magnet cover in stock and ready to send,the shipping cost to Peru is 12.4USD.

From Vincent N. at

10/11/14 2:42 PM

From Gabor at

10/11/14 2:05 AM

Please help for me:

Any forum wrote the two verion live on the place

come with such features:
CPU: mtk8382
screen resolution: 1280x800
Aspect Ratio 16h10
battery like that 4200mAh
+ 1 hole with the speaker
I asked the original sell it or Fake, said that the original.


What device are you going to send?
Which of the two rear speakers are or ONE rear speakers are?

Thanks a lot:

Gabor
Onda Tablet:
Thank you for your mail.
We will release our Onda v819 3G Tabelt full specs on our website,please check our mail.

From Gabor at

10/11/14 12:46 AM

Dear Support,

If I order by the Onda V819 3G 7.9 Inch Quad Core Android Tablet PC and case, ship to the Hungary VIA DHL. Total cost the 171USD.
Undertake please write the description on the package and invoice tablet accesories (case for tablet, stylus,ac adapter etc) Value: 22USD.
You are solve?

Thanks a lot:
Gabor
Onda Tablet:
Thank you for your mail.
The shipping cost depend on your local shipping address,we will check with DHL for you soon.

From Dimitrios at

10/9/14 4:52 PM

From Danilo at

10/9/14 2:32 PM

Hi, i would to buy this tablet, but i have already bought this on 30 september and i must close order and you refound me because after 7 days you will not shipped!
So,sincerly, how many days are need for ship?
Onda Tablet:
Thank you for your mail.
So sorry take your so long time,we will check it for you soon,Any question please tell us.

From Gajeshwaran at

10/1/14 5:33 AM

From Danilo at

10/1/14 3:11 AM

From Danilo at

9/28/14 1:43 PM

Hi, i have any question:

1. Will be upgrade to android 4.4 KitKat?
2. How many hours have the battery?
3. Have the same size of ipad mini? is compatible with cover for ipad mini?
4. In how many days will ship?
Onda Tablet:
Thank you for your mail.
Onda V819 3G Tablet support Android 4.4 Firmware udpate and support 5-6 hours Video playing.
V819 3G Tablet is not the same size as ipad mini and you will got your package in 3 business days by Express.

From Wai Phyo Aung at

9/27/14 9:54 PM

I bought v819 3g yesterday
It is slender than previous version
It is mentioned as v1.0.0_v5
and it is very very laggy than the previous square version

Questions are
why it become so laggy??
will u fix that???

my previous experiance on v812 wifi tablet is wonderful with 3.2 firmare

Onda Tablet:
Thank you for your mail.
We will release the latest firmware ROM on our website,please update the firmware.

From San at

9/19/14 9:45 AM

From dimitrio at

9/16/14 10:33 AM

Dear Onda....
You gave me twice a link to downlaod the firmware version that my tablet has...
I am asking you about firmware update.....not the old firmware...
Will you update to kit kat?
Will you update the firmware ?

Onda Tablet:
Thank you for your mail.
We will update the firmware ROM on our website,please update the firmware.

From dimitrio at

9/12/14 1:40 PM

Dear Onda

My tablet has the version you told me to downlad !!!
Is there a newest upgrade ?
Will you upgrade to Kit Kat ?
my onda 819 3g s/n :
V819GADCV2A01387
Onda Tablet:
Thank you for your mail.
Please download the firmware here(http://pan.baidu.com/s/1Cco59)

From dimitrio at

9/7/14 8:20 AM

From dario at

9/6/14 8:47 AM

From Abel at

9/5/14 8:25 PM

Hello, i'm interested in buying several items of the model Onda V819 3G, but can you write a lower value in the invoice as for example $99???
Also, does it come with spanish language included?
I would appreciate your help, thank you.
Onda Tablet:
Thank you for your mail.
Onda V819 3G Tablet pre-installed with Spanish Language and we will print your package valeu under 50USD.

From Dave at

9/4/14 10:52 AM

Does the gps require a wifi connection or does it have a built in chipset.?
I require a small tablet with gps that DOES NOT require active wifi

Please let me know which small tablets are suitable
Onda Tablet:
Thank you for your mail.
Onda V819 3G Tablet build in 3G,support 3G Network.
We will release Onda V698 4G Tablet.

From fahad at

9/4/14 6:43 PM

From Eva at

9/2/14 8:42 AM

Hallo,
kann man auf dem Tablet "Onda V819 3G 7.9 Inch Quad Core Android ..." als Sprache DEUTSCH einstellen? Gibt es das Handbuch / die Gebrauchsanweisung ebenfalls in deutscher Sprache?
Vielen Dank!
Onda Tablet:
Thank you for your mail.
We will release Onda V819 3G Tablet English Manual on our website.

From Michael at

8/19/14 11:02 AM

Hi, I received Onda almost fully discharged, and after I turned it on, the battery quickly had discharged to zero and tablet pc turned off. I had connected power supply to charge the battery, but nothing happened - charging didn't start. I tried to turn it on, but it didn't. What am I supposed to do? I've read on forums that it seems the level of charge of the battery had fallen lower then normal and it needed to push the battery charge. What do you advise me?
Onda Tablet:
Thank you for your mail.
We will release the latest firmware ROM,please update the firmware.

From Gladys Tan at

8/19/14 12:35 AM

I purchased my Onda V819 3G in Malaysia but the seller left out the SIM card tray when delivered to me. So I could not insert SIM card at all now. Can I ask whether you sell the tray separately? Please help!!! :( Looking forward to your reply, thanks!
Onda Tablet:
Thank you for your mail.
Now we do not provide SIM card Tray Separately.

From pablo at

8/14/14 2:43 PM

Hola, quería saber si hay algún modelo de tablet onda v819 3G que soporte las redes HSPA 850/900/1900/2100? Ya que en algunas páginas como banggod.com pone que trae esas redes y aquí pone que sólo 850/2100. Hay 2 modelos diferentes de esta tablet?
Un saludo.
Onda Tablet:
Thank you for your mail.
We will update the full specs on our website.

From cesarD at

8/13/14 8:46 AM

From ahkar at

8/8/14 3:01 AM

From pparrini at

8/1/14 11:15 AM

onda v819 3g with windows 8

Do this tablet is in stock? and the english language it is choosable from the first procedure of setup?

Thanks
Onda Tablet:
Thank you for your mail.
Now we do not have Onda V819 3G Windows Tablet.
Onda V819 3G Android Tablet is in stock and ready to send,pre-installed with English.

From ougitab at

7/28/14 3:21 PM

described in detail "GPU: PowerVR SGX 544MP" whereas i've tested with antutu and write "GPU:Mali-400". As well as game with support PowerVR processor don't work in tablet but game with Mali-400 worked on it.
Onda Tablet:
Thank you for your mail.
We will update the fully specs test on out website.

From ELENI at

7/23/14 2:34 AM

From Arnaldo at

7/22/14 7:31 AM

I saw that some sellers are selling the tablet V819 3G with indicated a resolution of 1280 * 800. At the confirmation prompt telling me that it is a new model, but I can not find confirmation of this on your website. Can you confirm whether or not the fact that there is this new model.
Thank you
have a nice day!

Onda Tablet:
Thank you for your mail.
We will udpate on our website,please check our mail.

From Florian at

7/21/14 1:06 AM

From menchie at

7/19/14 5:42 AM
Ask Your Own Question
Customer Reviews
very nice Review by

Manal

very nice (Posted on 11/10/14)

All OK :-) Review by

ted

All OK :-)
(Posted on 10/6/14)

All functions worked well, nice feel and well built Review by

Toelpel

My all around positive impression got a shock after two days of using it. The touch screen will not respond to my touch so the unit is useless.
Because of the high cost of sending it to China and the customs problems I am now looking for a repair facility in Europe.
Is anybody out there who can help?
(Posted on 5/4/14)

All functions worked well, nice feel and well built Review by

Toelpel

My all around positive impression got a shock after two days of using it. The touch screen will not respond to my touch so the unit is useless.
Because of the high cost of sending it to China and the customs problems I am now looking for a repair facility in Europe.
Is anybody out there who can help?
(Posted on 5/4/14)

Great 3G tablet for fair price Review by

Vjetar

I'm using this tablet for almost two months and can't find any negative remarks. Despite info on onda web it has built in HotSpot function, tested and worked well. With constantly enabled Wi-Fi, and relative normal voice usage, battery can hold up to two days, which impressed me. GPS, FM radio all tested and working well.
This is my second Onda device, and definitely would not be last. (Posted on 2/15/14)

great tablet Review by

Nicholas

Hi got this tab a few months ago, cannot fault it all appears to work fine from the box phone function ,GPS,Bluetooth all work fine. Smooth running and fast response, great tab at a great price would recommend this tab. (Posted on 1/18/14)

Love on first sight Review by

Petar

From moment I spotted tihs device, to the moment I layed fingers an actually use it, I just LOVE this device.

Smooth, fast, and reliable.
Deffinitely worth price payed (Posted on 1/15/14)

Good opinion Review by

Szymon

V819 is a Good quality tablet with high speed 3G connection so this device have SIM slot. GPS well indicate your position on the world. Also you can listen to music from radi FM receiver. (Posted on 1/9/14)

perform Review by

Giorgio

Good performance, great price. (Posted on 12/12/13)

Love it ! Review by

sheryl peterson

This is the best thing I bought myself. So I got this one for my daughter. We both love it.
Over all i''m satisfied with what I got and i'm sure my boys will be just as satisfied christmas day! (Posted on 12/6/13)

BOUGHT 3 FOR CHRISTMAS GIFTS! NO REGRETS! Review by

James E.

This product has received mixed reviews and ratings
so I was kind of skeptical about what I would be getting once this tablet arrived.
first- My order arrived 3 days before its estimated arrival date. Second-
I read reviews of those saying it wouldnt power up when they got it out of the box.
I ORDERED 3 of these as Christmas gifts, I unboxed them and tested them all.
FULL BATTERY CHARGE ON ARRIVAL! They dont seem to be too powerful
from the time I spent playing with it while testing them but for the cheaper price its to be expected I got what I paid for.
(Posted on 12/6/13)

Sweet and simple Review by

Ian

I am very satisfied. I realize it isnt the most advance piece of technology. But for the price and what I use it for.. Its perfect.
(Posted on 12/6/13)

Love it Review by

Laura

At first I was unsure of how I felt about this purchase but after I received it my mind was made up i love it,
It works great really simple to use. I also purchased a keyboard for it and that works really well with it so overall it is a great tablet.
(Posted on 12/3/13)

Great tablets ! Review by

psst

This tablet has been great for our kids.
Our kids were wanting an IPOD but we saw these tablets and it did everything an IPOD would do for much less and it had a bigger screen.
We are very pleased with our purchase as are our kids. (Posted on 12/3/13)

Great for the Price Review by

Beverly Wade

Tablet for my student to use as an additional educational tool.
The tablet is very easy to use and I was able to download a variety of apps with ease.
I will definitely purchase additional Tablets in the future. (Posted on 12/3/13)

x) Review by

Miroslav

White color maybe is not my favorite, but, the performance of this tablet is good for that price. Good job for Onda. (Posted on 11/19/13)

very nice Review by

DANIELLE HIGHTOWER

I purchased this tablet for my mom.
This is the first tablet that I have purchased and I havent looked at any before purchasing this one so I can't be mad.
My mom is very excited about it. The only thing she complained about was the instruction pamplet, it seem as if it came with a cheap product from China.
So if you purchase I hope that you are techno savvy or have family members and friends that are so.
It only comes with a front end camera but it is loaded with apps. It runs sort of like an android tablet.
Overall I have no major complaints besides the camera feature and the instruction pamplet. (Posted on 11/19/13)

awesome Review by

Jason

This is perfect for me, quick delivery and communication was great.
Never.thought I would receive it so.quickly.
I would encourage anyone to do business with these people they say it and they mean it. (Posted on 11/19/13)

good tablet Review by

Elyssa

5 stars for the price. It's a cheap tablet, make no mistake.
But, it's very nice for the money.
I didn't buy it for me but for my kid.
He'll be able to youtube, play angry birds, and listen to music without me having to pay for a cell phone plan or buy an expensive ipad.
It comes with google Apps and moves from screen to screen flawlessly. I played videos on it and it works great with Ok sound. Camera takes Ok pics for the money. Altogether, a nice little tablet.
(Posted on 11/19/13)

Nice one Review by

Ameen

The product was delivered in time and packaged nicely.
The built-in wi-fi is working good. I tested it at both my home and university.
The picture quality of the photographs taken through its camera is satisfactory.
The device looks smart. Touch-screen quality is good and the touch-pen provided with the package makes it easier to browse.
Overall, I am satisfied with this purchase.
(Posted on 11/19/13)

Kids love it Review by

N. Scott

I bought this inexpensive tablet for my 4 year old nephew. He loves it, and plays it daily. its seems to be pretty durable, he has dropped it a few times and it still powers up...
(Posted on 11/19/13)

Just very good Review by

Michel Maire

I just love this tablet it serves all my purposes very good if you not an expert in computing it is very easy to use like it a lot (Posted on 11/15/13)

Love this product Review by

JOSE REYES

I am so loving this tablet. Very good size when traveling and everyday use. Will recommend to others about this product (Posted on 11/15/13)

It was hard to find this product in google Review by

MikeJ

This product is very good but it was hard to find it in google, i found it on 21 spot. You should add some social bookmarks and your website will hit google top10 very soon, then your traffic and sales will double or even triple. Search in google for - Insane google ranking boost - it helped my sites to rank (Posted on 11/13/13)

Almost perfect, except dies too fast Review by

Toru Yamamoto

My first tablet! Very impressed with the video quality, camera not too good but hey, it's good for what I got it for. Very casual user most likely use it for reading and browsing.

(Posted on 11/13/13)

good product but poor battery life Review by

Diego Giro

I Love the tablet the battery life is lack to be desired but other then that it does what I need it to do. I will also be using it to develop my own android applications and or games. so I hope it stands up to my development expectations. but mostly I will say i'm pleased with the overall product. and would suggest to anyone who is going to school or whom likes to keep schedules right in front of you to purchase this product it's good for the amount i paid for it witch is cheaper then it is right now (Posted on 11/13/13)

Great value Review by

Judy Zdzinnicki "dragonlady22"

I love this product. Works great and I can do almost as much as my desktop. Easily carried. and versatile. (Posted on 11/9/13)

surprised Review by

KARTIK RAMASWAMY

an excellent tablet for a very good price. started up and connected to the internet with no issue.
preloaded with a good suite of apps.
(Posted on 11/9/13)

So Far it is just what I need Review by

Sarina C. Culcasi

I am not the most computer savvy person, but I needed a tablet for work to cut down on paper.
I have just started personalizing it and getting it just the way I need it and, thankfully, it is much easier to use than I thought it would be.
I also really like that it came with a pen so I do not have to leave finger prints all over it!
I love the size and the fact the it isn't heavy, like my lap top. Once I get the hang of this little tablet, I'll be even happier.
Not bad, especially for the price. Couldn't ask for anything better!
(Posted on 11/9/13)

Best gift Review by

Jordan922

I got this gift for my mom for her birthday;
she really wanted a kindle so, I thought well... If I'm gonna get her a kindle, I might as well get her a tablet so she can have everything on it.
She LOVED it. Couldn't be happier and you really can't beat the price. (Posted on 11/9/13)

A Great Tablet For Kids Review by

Janet Johnson

The tablet arrived early,it was easy to set up and the kids are in love with it. I highly recommend it for kids. (Posted on 11/9/13)