Details
Onda V116w Dual OS Tablet features Intel Quad Core 64bit CPU,RAM 2GB DDR3L,64GB eMMC Storage,Build in Bluetooth 4.0,support 3G WCDMA ,HDMI,WiDi and 4K Video Playing.
11.6 Inch FHD Screen
Onda V116w Tablet features 11.6 Inch Full HD Retina IPS Screen with 1920*1080 resolution.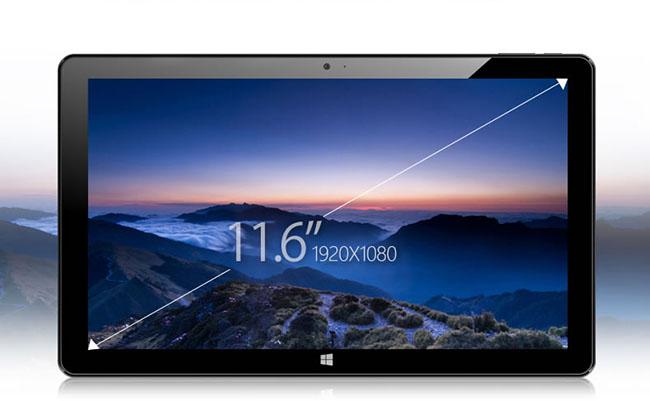 Intel Z3736F Quad Core CPU
Intel BayTrail-T Z3736F Quad Core CPU,X86,22nm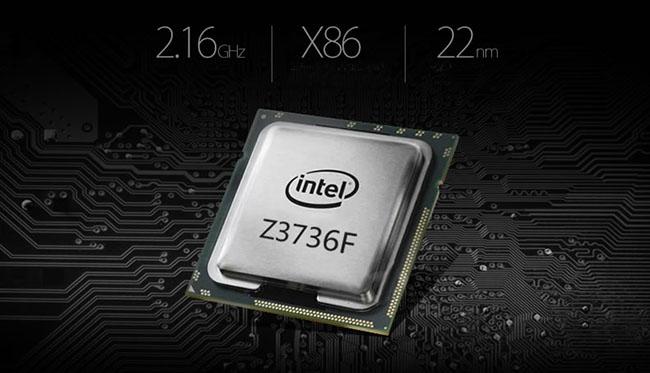 Intel HD Graphics Gen7 GPU
Intel GPU support DirectX11 adn Open GL3.2,up to 646MHz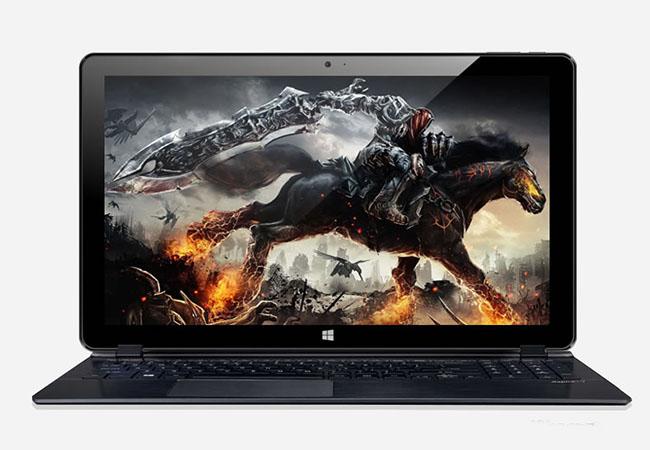 RAM 2GB and ROM 64GB
64bit 2GB DDR3L RAM and 64GB eMMC Storage,support up to 128GB TF card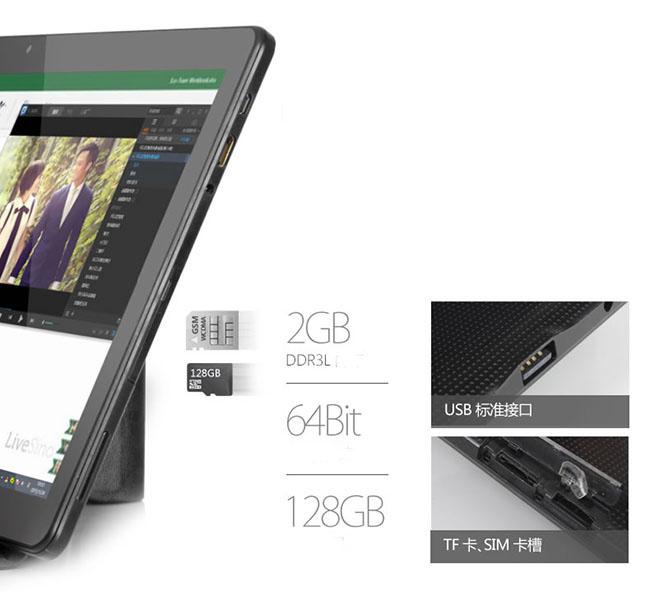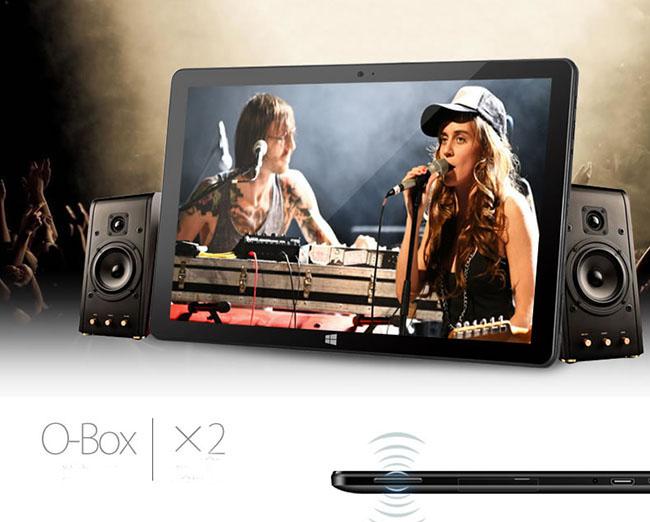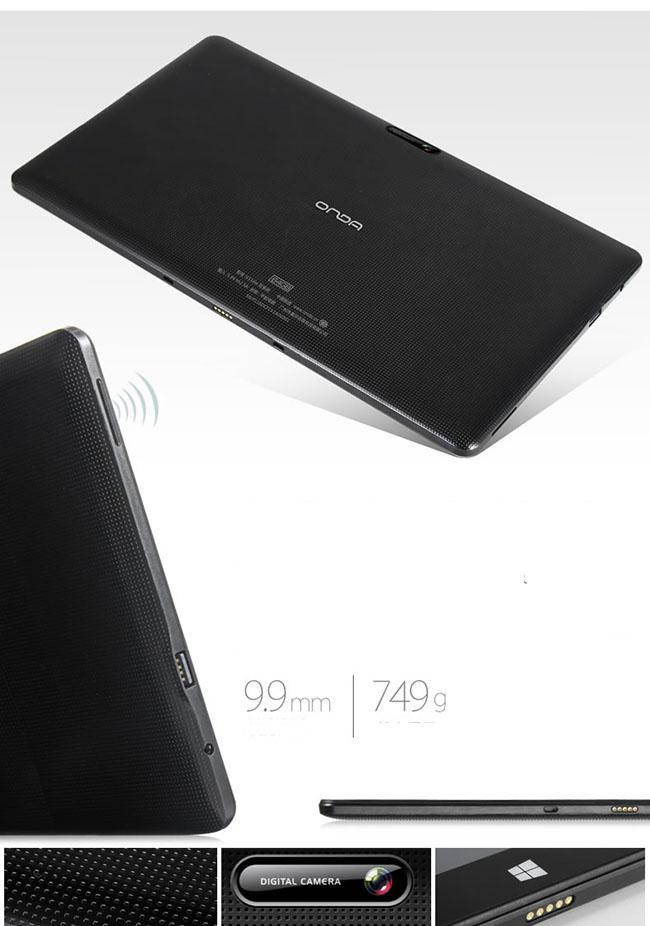 WCDMA 3G and GSM
Onda V116w Tablet support 3G Network,4K Video Playing and HDMI ourput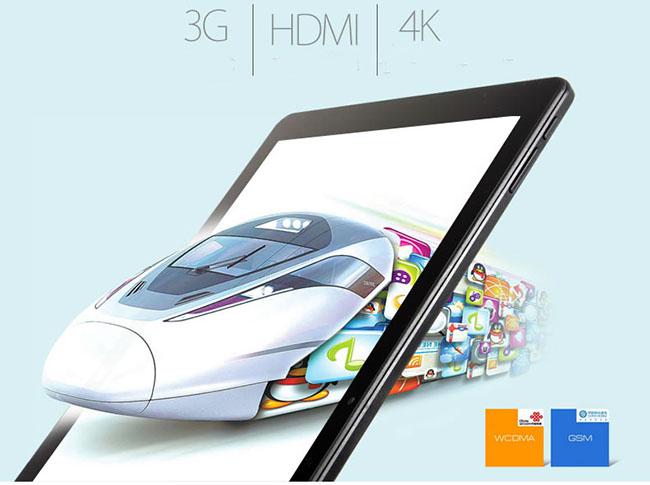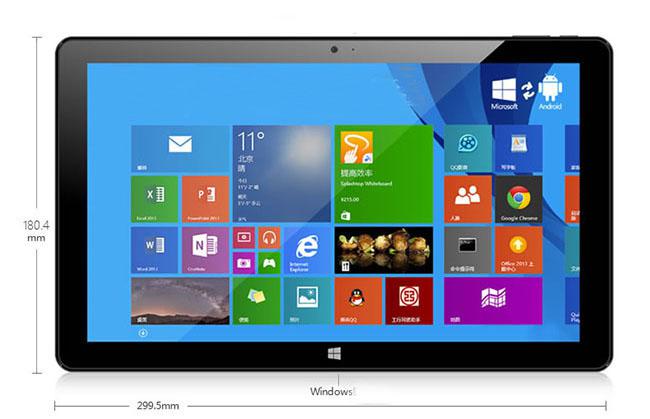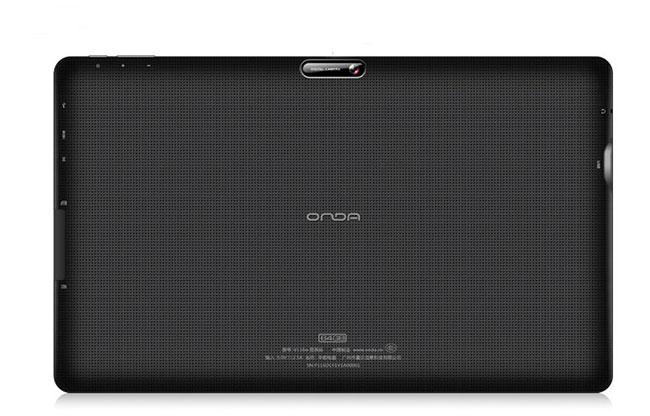 Onda V116w Dual OS Tablet Features:
OS: Android 4.4 + Windows 8.1
CPU: Intel 64bit Quad Core Bay Trail-T Z3736F CPU
RAM    2GB,DDR3L
Storage   64GB eMMC
Extend Card     Support TF card up to 128GB extended
Bluetooth: BT 4.0
Shell Material    Plastic
Screen: Capacitive Touchscreen, 1920*1080 High-resolution Screen
Size:   11.6 inch
Resolution:    1920*1080 Pixels
Visible Angle: 178°
Screen PPI:  265
Display:  Retina IPS Screen
Daul Camera:Front 2.0 Megapixels,Back 5.0 Megapixels Auto Foucus (OV Camera)
Onda V116w Dual OS Tablet PC other Details:
Video: 4K HD Videp Play with formats of MP4/3GP/3G2/RM/RMVB/ASF/FLAC/APE/MOV etc.
Gravity Sensor     Yes
Multi-Touch     Yes, 10 points touch
OTG:   Yes
Play Store:  Yes, built in
Email and Browser: Yes, built in
WIFI:    Yes, 802.11 b/g/n
Earphone Interface     3.5mm
Video     1080P, AVI/MOV/MP4/RMVB/FLV/MKV…
Music     MP3/WMA/WAV/APE/AAC/FLAC/OGG
Ebook     UMD, TXT, PDF, HTML, RTF, FB2…
Battery :   8800mAh
Onda V116w Dual OS Tablet contain:
1 x Onda V116w Dual OS Tablet PC
1 x USB cable
1 x Charger
Onda V116w Dual OS Tablet Weight: 749g

Onda V116w Dual OS Tablet Size:  297*180*9.9mmmm

Payment:
* We accept PayPal,Western Union,Wired Transfer.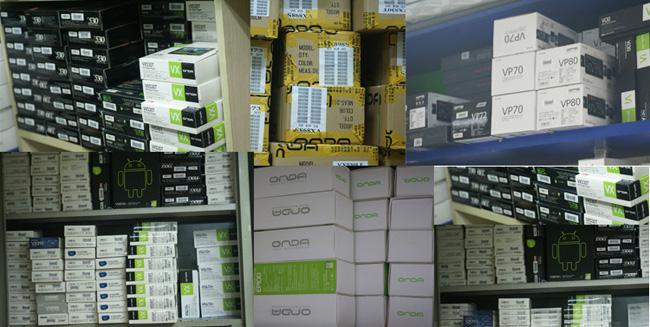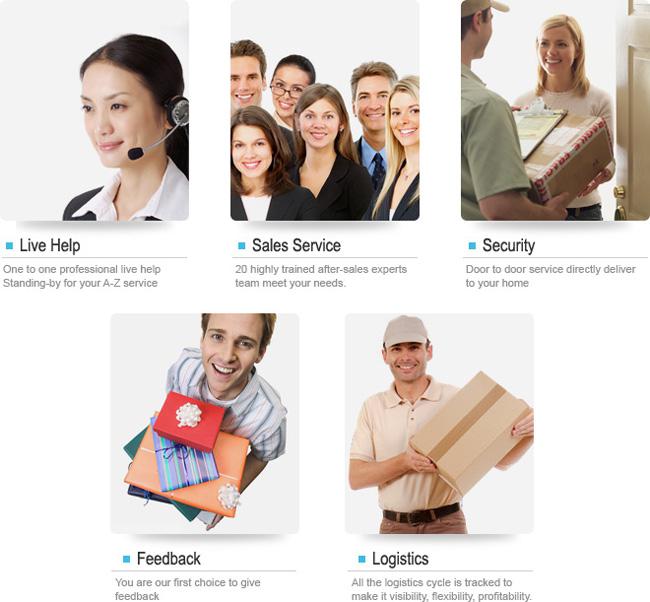 You may also be interested in the following product(s)
Regular Price: $159.90

Special Price: $129.90

Regular Price: $219.90

Special Price: $169.90
Questions on Onda V116w Dual OS 11.6 Inch RAM 2GB Retina Screen Windows8 + Android 3G Tablet PC 64GB
Sort by

From Make at

3/13/15 10:07 AM

From xrein at

3/13/15 12:01 AM

From Mike at

3/12/15 1:27 PM

From Mike at

3/12/15 9:38 PM

From xrein at

3/11/15 1:39 AM

From Ivy at

3/11/15 11:17 PM

From Luca at

3/9/15 6:32 AM

From Tifal at

3/6/15 1:37 AM

From Kamil at

3/5/15 3:44 AM

From Nuno at

3/4/15 3:08 PM

From Alex R at

3/4/15 1:24 PM

From Green Rain at

3/2/15 4:36 PM

Hello.

Will all Onda window tablets support windows update (e.g window 10 ahead)?

Or Can we override new window os ourself?

I'm from myanmar and what will be the shipment fees?
Onda Tablet:
Thank you for your mail.
When we relelase the latest firmware ROM,we will update on our website.
Please reflash Onda V116w Tablet Firmware ROM.
The shipping cost to Myanmar is 26.0USD.

From vincenzo at

2/27/15 1:24 AM

From peyman at

2/27/15 10:10 PM

From hercjang at

2/26/15 8:23 AM

From jason at

2/26/15 6:26 AM

From Dariusz at

2/26/15 3:45 AM

From Krishnakumar at

2/25/15 1:41 AM

I am in Bangalore India
Can you ship the dual boot 10 inch tablet?
What is the price including courier charges deliverd at my door step?
Will there be any customs charges - How much - Will the courier person pay it and then collect from me upon delivery

Onda Tablet:
Thank you for your mail.
We are Onda Tablet online store,we support shippig to India and the shipping cost around 26USD,we will print your package valeu under 50USD,but we are not sure about your local customs.

From Satyabrata at

2/25/15 11:50 PM

Dear Sir, can you just tell me Onda V116W shipping is available in India? What will be the total price including shipping? Is it retina display?

Regards
Satyabrata Bhattacharjee
India


Onda Tablet:
Thank you for your mail.
We support shipping to India and the shipping cost is 26USD,Onda V116w Tablet features retina Screen.

From robert at

2/24/15 5:19 PM

When this product will be in stock?
I'm from Italy,the questions are:is it possible to get this product with both O.S.Italian language on board?
Do you equipe the tablet with operating systems and dual booth install CD\DVDs or some restoring system ? or not!
By DHL Shipping how long does it take the shipment to the destination in Italy? Please send me an email.Thank you much,Robert
Onda Tablet:
Thank you for your mail.
We are testing the latest firmware and we will update the firmware ROM on our website.

From Guido at

2/23/15 2:37 AM

I really wonder, this Tablet could be great success, but why not 4GB RAM why no GPS..

Than i am really sure it would be a big success storry .. but with specifications not makes sence to buy ... :-(
Onda Tablet:
Thank you for your mail.
When we release New Onda Tablet,we will update on our website.

From H at

2/23/15 11:18 PM

From Marian at

2/22/15 7:20 AM

From Kathrin at

2/21/15 2:11 PM

Apparently the V116wis out of stock. When will it be available again?

What does the shipping to Colombia cost? As it is out of stock I can't add it to the shopping basket.
Onda Tablet:
Thank you for your mail.
We will update Onda V116w Dual OS Tablet on our website.
The shipping cost to Colombia is 26.0USD.

From Bimal at

2/20/15 11:07 PM

Do you incl tax with your shipping fee and poduct? because i dont want to order it and i find it in the customs office?
Onda Tablet:
Thank you for your mail.
We will print your package value under 50USD,but we are not sure about your local customs.our price do not contain the tax.

From Bimal at

2/20/15 11:04 PM

From MNRailTracer at

2/19/15 9:25 PM

From Adam at

2/17/15 4:46 AM

Hi,

Does the tablet support french language ?

How much cost the delevey in France?
Am I subject to customs fees ?

When the tablet will be aviable ?
And when will you realease a french keybord ?


Thank you for your answers
Onda Tablet:
Thank you for your mail.
Onda V116w Tablet support French Language and the shipping cost to France is 26.0USD,we will update on our website soon.

From NURITH at

2/16/15 10:42 AM

From SATYABRATA BHATTACHARJEE at

2/16/15 1:09 AM

From Arthur at

2/16/15 6:33 PM

From NURITH at

2/15/15 8:36 AM

From RiC at

2/15/15 6:43 AM

From Andrew at

2/12/15 3:12 PM

From Alfred at

2/12/15 9:51 AM

From thanhk03 at

2/12/15 8:53 PM

From alf at

2/12/15 8:43 PM

From Ritzie Edson at

2/10/15 10:37 AM

From Neross at

2/10/15 10:20 AM

Hi. I can not understand your customer support. So many fpeople here complain about your tablets being shipped with Chinese only language for Windows 8.1 with no easy way to change it to English, etc. Does it really take that long to make a short guide how to change a language? P.S. ondaforum has a discussion thread about changing Chinese language to English, hope that helps to your uncared customers...
Onda Tablet:
Thank you for your mail.
Please check the guide here
http://www.onda-tablet.com/news/onda-windos-tablet-using-guide/

From Craig at

2/10/15 6:38 AM

From Volodymyr at

2/10/15 6:11 AM

From prasert panitantum at

2/10/15 3:19 AM

From prasert panitantum at

2/10/15 3:16 AM

From Tifal at

2/10/15 11:18 PM

From Karl at

2/10/15 5:57 PM

Hi... I just received my v116w tablet and want to know how I change the Chinese language in windows because I try with the guide and can't download the language ... thanks and when will the case will be release ... thanks
Onda Tablet:
Thank you for your mail.
We will release the guide on our website,please download the language package.

From lucien at

2/10/15 5:39 PM

From portos at

2/9/15 5:56 AM

From ali at

2/9/15 12:00 AM

From masaynet at

2/8/15 3:12 PM

From Frank at

2/8/15 7:30 AM

From aleks at

2/7/15 9:56 AM

From Sumit at

2/7/15 2:37 AM

From sounansu at

2/7/15 1:33 AM

From Frank at

2/6/15 9:45 AM

You write all the time "We have Onda V116w Dual OS Tablet in stock and ready to send." but I cannot add it to my cart to order it. So what's the situation and how can I order?
Thanks
Onda Tablet:
Thank you for your mail.
We will update on our website,please check our products page.

From Mark at

2/6/15 8:54 AM

I just got the v116w and its great but I cannot seem to change the language to UK for windows 8.1. I have followed the instructions on your support site but I don't seem to ever get the option download the English language pack. I have it selected correctly in the languages settings but the button to download never appears
Onda Tablet:
Thank you for your mail.
We will release the language package on our website,please download the language package.

From Alain at

2/6/15 2:56 AM

Bonjour,
Pourriez-vous m'indiquer :
* la future disponibilité de la tablette ?
* la possibilité d'un écran de protection ?
* la possibilité d'une housse (ou housse clavier) ?
* la possibilité d'un clavier comme proposé sur la photo ?
* Les frais de transport / livraison pour la France ?
* La tablette est-elle assujettie aux éventuels frais de douane ?
Dans l'attente de vos réponses, bien courtoisement à vous, par avance, je vous remercie.
Alain
Onda Tablet:
Thank you for your mail.
We will update the full specs on our website,please check our products page.

From Vannak at

2/6/15 8:28 PM

Dear Onda,

You keep commenting that the item V116w is in stock along with keyboard dock, so please post here the link. Also you site keeps telling that the item is out of stock.

Thanks,
Onda Tablet:
Thank you for your mail.
We will update on our website,please check our products page.

From tsitsiboy at

2/5/15 3:22 PM

Dear seller!
I want to buy one of these

Onda V116w Dual OS 11.6 Inch RAM 2GB Retina Screen 3G Tablet PC 64GB

but now out of stock, when can we expect a new shipment? When I could buy?
Onda Tablet:
Thank you for your mail.
We have Onda V116w Dual OS Tablet in stock and ready to send.

From Chi at

2/5/15 3:13 PM

From Kamalesh Banik at

2/5/15 7:48 AM
Ask Your Own Question