Details
Onda Vi10 Elite configured a 7 inch lcd screen with 1024*600 High-resolution. Onda Vi10 Elite is installed with Android 4.0.3 OS. Onda Vi10 Elite adopts All Winner A10 1.5GHz chip with strong Mali400 GPU. Onda Vi10 Elite has an lcd capacitive touch screen, supporting 5-point touch which is more sensitive. What's more, Onda Vi10 Elite supports front cameras, wifi, 3G and Flash10.3 that insure consumers a nice experience with it.
Onda Vi10 Elite Features:
OS: Android 4.0.3
CPU: All Winner A10, 1.5GHz, Cortex A8
GPU: Mali 400
RAM     1GB,DDR3
Storage 8GB
Shell Material     Plastic
Screen: Capacitive Touchscreen, 1024*600 High-resolution Screen
Size:   7 inch
Resolution:    1024*600   Pixels
Gravity Sensor:   Yes
Visible Angle: 150°
Display:  LCD
Onda Vi10 Elite Tablet PC other Details:
Brand    Onda
MPN    Vi10 Elite
Extend Card     Support TF card up to 32GB extended
Camera     Front camera, 0.3 Megapixels
Gravity Sensor     Yes
Multi-Touch     Yes, 5 points touch
Android Market     Yes
Skype     Yes
Email and Browser: Yes, built in
WIFI:    Yes, 802.11 b/g/n
3G :    Not built in, support external 3G dongle:ZTE AC2736,HUAWEI EC122,E1916,HUAWEI EM770W,HUAWEI E1750
Earphone Interface     3.5mm
Video     1080P, AVI/MOV/MP4/RMVB/FLV/MKV…
Music     MP3/WMA/WAV/APE/AAC/FLAC/OGG
Ebook     UMD, TXT, PDF, HTML, RTF, FB2…
Language : Polski,Greek,Portuguese,Italian,Dutch,Czech,Dansk,German, English, Spanish,Russian,French,Svenska, Turkey, Korean, Japanese,Norwegian,
Other Applications: Android Webkit,Google Search,Clock,File Manager,Gallery,Task Manager,Calculator, Calendar,OfficeSuite,Browser,iReader,Gmail…
Work Time: Up to 8~10 hours
Battery :3000 MAh
Onda Vi10 Elite contain:
1 x Onda Vi10 Elite    
1 x USB cable
1 x Charger
Onda Vi10 Elite Tablet Weight:     333g

Onda Vi10 Elite Tablet Size: 186*120*11.9mm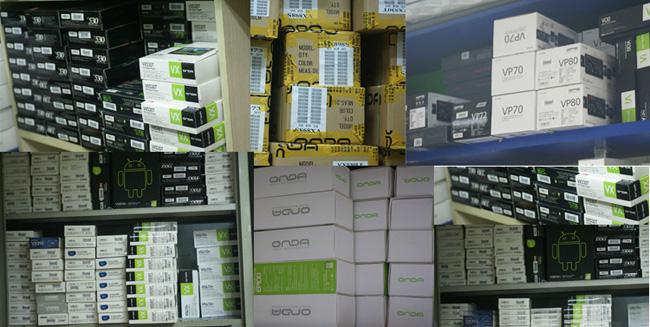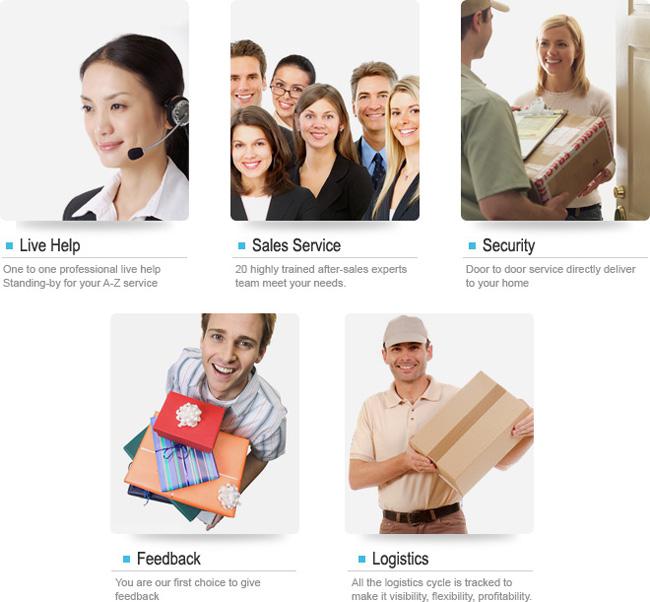 You may also be interested in the following product(s)
Questions on Onda Vi10 Elite Tablet PC 7 Inch LCD Capacitive Screen Android 4.0 ICS 1080P 8G
Sort by

From lizeth at

10/27/12 11:45 AM

From Ck at

10/11/12 4:16 AM

From tom at

10/5/12 12:30 PM

From Hussain at

9/22/12 11:03 PM

From Zakir Hussain at

9/22/12 11:01 PM

1. Could you plz tell me that can we use LAN internet in this tab?
2. Does this tab support Yahoo and yahoo video chat?
3. Doest this tab support facebook video calling?

Onda Tablet:
Onda Vi10 Elite support LAN internet and support Yahoo and Yahoo Video.

Onda Vi10 Elite support Video Calling.

From dan at

9/19/12 3:44 AM

From dayougar lloyd at

8/27/12 2:00 PM

From Sebas at

8/21/12 9:03 PM

From vi10 at

7/28/12 8:31 AM

From Mikae at

7/25/12 7:20 AM

From sam Ewing at

7/25/12 4:35 AM

From Purushotham at

7/22/12 3:58 AM

Does this tablet support Skype video Calling? And does it have any issues with wifi or hotspot connectivity and the problem of sleep of death.. Also let me know will the firmware upgrade be provided if any new update is available. Thanks.
Onda Tablet:
Onda Vi10 Elite support Skype Video Calling and please update to the latest firmware to slove the bug.

From mohamed ezzat at

7/15/12 2:39 PM

From andy at

7/14/12 4:02 PM

From mostafa at

7/14/12 11:18 AM

From khulet at

7/12/12 2:05 AM

From saif at

7/12/12 1:20 AM

From Onda Vx610w Tablet 7 inch Capacitive Touchscreen All winner A10 1.5GHz 2160P 8GB at

7/11/12 2:34 AM

Hello....
How are u....

Onda Vx610w Tablet 7 inch Capacitive Touchscreen All winner A10 1.5GHz 2160P 8GB

How can I buy this product?

I live in Bangladesh.......
There is Bangladesh Dealer agent ?
Urgent replay......................

Onda Tablet:
Now we do not have reseller in Bangladesh.

From hussien at

7/9/12 3:01 AM

From Richard at

7/9/12 8:37 PM

From mohamed at

7/8/12 4:42 AM

From mostafa eladawy at

7/5/12 4:51 PM

From Memo at

7/5/12 4:47 PM

From khaled at

7/3/12 2:48 AM

From Ahmed at

7/2/12 10:52 AM

From Sreeram B at

7/2/12 10:58 PM

From JBH at

6/17/12 4:36 AM

From eric the red at

6/14/12 6:52 PM

From Stanislav at

6/5/12 11:38 PM

From Mrfooter at

5/26/12 1:01 PM

From Michael at

5/22/12 8:58 AM

From seyedsadegh at

5/19/12 7:36 AM

hello

Does Onda Vi10 Elite have Bluetooth?

how is the final price for sneding Onda Vi10 Elite to US ? (lowest price)

Thank you


Onda Tablet:
Now Onda Vi10 Android 4.0.3 V1.1 version do not support Bluetooth.We will relase the latest firmware.

And the final price shipping to US is $129.9.

From Tim at

5/16/12 7:07 AM

If I import the Onda Vi10 Elite to Canada , I understand I have to pay duty & tax,
But do I have to pay big amout brokerage fees for shipping too ( how much )? where to find the answer ? Take how many days for shipping to Canada and how much for the shipping cost?
Onda Tablet:
We will print your package under 50USD as a gift for personal use,but we are not sure about your local customs.

For Express you will got your pacakge in 3 business days.

From Paz at

5/14/12 2:51 PM

From Zef at

5/13/12 9:01 PM

From Zaw Oo at

5/11/12 4:11 AM

From Darko at

5/9/12 2:18 PM

If I buy a tablet that you automatically place the charger in the package for the region I live in Croatia in Europa or is the special orders for charger .Does tablet support watchin youtube video - flash player
Onda Tablet:
We will send the right adapter according your shipping address.Onda Vi40 Elite support Youtube Video.

From Darko at

5/9/12 2:05 PM

From Darko at

5/9/12 1:58 PM

From Darko at

5/7/12 12:28 PM

Please tell me does in package contain user manual on English Language. Whitch lanuage is at first start up tablet before his set up
Onda Tablet:
Now we do not have English manual,but do not worry we will submit English manual on our website.And the language your start up is English.

From khai at

4/13/12 1:31 AM

From ian at

4/11/12 3:34 PM

I have been searching the net for the battery of onda vi10 elite and gives me mAh of 3000, 3500, 3800, 6500 and some unknown. Also, Battery time span claims 3-4 hrs, 4-6 hrs, and 8-10 hrs.

Could you pls. enlighten us for once what is really the mAh of battery for the 3rd Batch released? and Standby/Video/Wi-fi battery time span?

This is very important for us to clarify, hence we cannot really open the unit to check for ourselves.
Onda Tablet:
Onda Vi10 Elite battery is 3000 mAh.

Standby about 3 days.

Video/Wi-fi battery time 6-8 hours


From Charl at

4/11/12 10:49 AM

I bought an Onda Vi10 tablet in Singapore recently. It came with Android v4.03, but the Onda App store is in chinese. what can I do to download an english version?
Onda Tablet:
Now Onda App store only have Chinese version ,When we release english version we will submit on our website.Sorry for the inconvenience

From Phillip at

4/11/12 8:17 AM

From robert at

4/11/12 8:16 PM

From Clive at

4/6/12 7:04 PM

From david at

4/5/12 3:41 PM

From M.O. at

3/27/12 11:45 PM

What about availabity in stock, time processing and shipping cost DHL to Italy?
Onda Tablet:
We have in stock and ready to send,you will got your package in 3 days.
For shipping cost if you choose Registered Airmail $14.00 (15-25 business days ) or Express $25.19 for 3 days.
Ask Your Own Question
Customer Reviews
onda Review by

abbas

I have a device ONDA Vi10 tell me how to sync with PC WIN 7. The system says that you need a driver ANDROID, with the result that I can not share files with the tablet PC and PC (Posted on 10/20/12)

Good Tablet for the money Review by

Sean

So far I like this tablet very much.it is a very good product, when it wants to work. (Posted on 7/12/12)

Nice buy Review by

Nimbu

Its raining tablets - every manufacturer want to come out with one. I bought mine in Singapore Auto Expo - found it quiet responsive and definitely cheap.Have had it for 10 days now and am having a great time.
Only issue is
aa) I am not yet figured out how to connect to the internet via a broadband dongle. Its works fine with Wifi.
bb) All the programs are in Chinese including teh instruction manual . So I am still trying to findout the English version of the softwares. (Posted on 6/11/12)

cost for shipping Review by

Luis

who much will cost for shipping to Argentina for two tablets? (Posted on 5/28/12)

calls form Skype Review by

Babi

it works video calls form Skype? (Posted on 4/18/12)

system says that you need a driver Review by

Dmitry

I have a device ONDA V10 Elit firmware 4.0.3 tell me how to sync with PC WIN 7. The system says that you need a driver ANDROID, with the result that I can not share files with the tablet PC and PC (Posted on 4/15/12)

onda vi10 use huawei E173 WCDMA 3G usb dongle Review by

Tan

can my onda vi10 use huawei E173 WCDMA 3G usb dongle ?
and how to set ?
---------
Yes,Onda Vi10 support huawei E173 WCDMA 3G usb dongle.
You need an OTG Cable direct connect with your onda vi10 and 3G USB Dongle. (Posted on 4/13/12)

Can you send it to Iran Review by

Mojtaba

Can you send it to Iran and how long would and how much need? (Posted on 4/13/12)

cuanto tiempo tarda en llegar Review by

Alfonso

cuanto tiempo tarda en llegar a la ciudad de mexico y que costo tiene? (Posted on 4/12/12)

Great value for money Review by

Manoj

At a lower price tag than Aurora, this tablet easily matches/outperforms the Aurora is almost all categories. If you are looking for good bang for your buck then go for this tablet. You wont regret it..Only (Posted on 4/6/12)

Perfect Review by

A Tan

Hope to deal with you again. Thank you. (Posted on 3/23/12)

A Happy Deal Review by

Nill

Easy, problem free transaction. Ordered Friday evening.goods arrived Monday. Fantastic service...
(Posted on 3/20/12)