Details
Onda V971 Dual Core 1.5GHz with Dual Camera,with 1024*728 resolution HD 9.7 inch IPS touch screen.Onda V971 Dual Core with powerful Dual Core and Dual GPU,RAM 1G,support Flash and HTML5.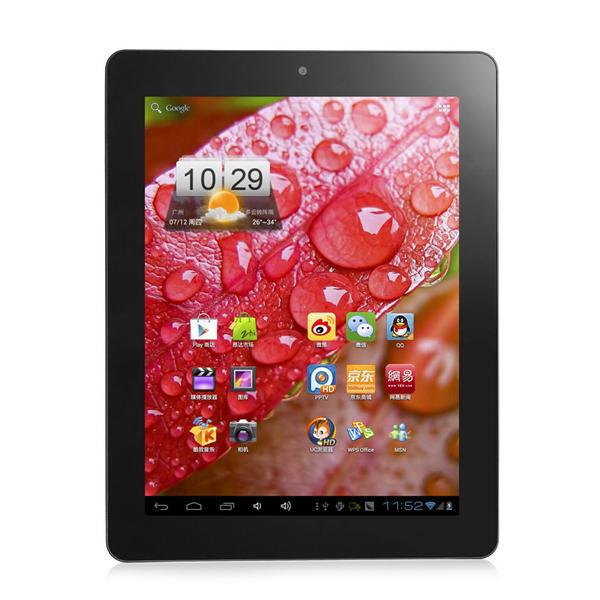 All our Onda Tablets are brand new electronics: absolutely no closeouts, used electronics, or counterfeits.All Onda products come with a 12 month warranty.
Onda V971 Dual Core Features:
OS: Android 4.0.3 spport Android Jelly Bean Update
CPU: Cortex A9 Dual Core 1.5 GHz
GPU: Dual Core Mali 400
RAM     1GB,DDR3
Storage 16GB
Size:   9.7 inch
Display:  IPS
Screen: Capacitive Touchscreen, 1024*768 High-resolution Screen
Visible Angle: 178°
Resolution:    1024*768  Pixels
Dual Camera     Front camera, 2.0 Megapixels  Back Camera, 2.0 Megapixels
Flash: Support
HTML5: Support
Onda V971 Dual Core Details:
Android Market     Yes
Skype     Yes
Gravity Sensor     Yes
Extend Card     Support TF card up to 32GB extended
Email and Browser: Yes, built in
Video     2160P, AVI/MOV/MP4/RMVB/FLV/MKV…
Music     MP3/WMA/WAV/APE/AAC/FLAC/OGG
Ebook     UMD, TXT, PDF, HTML, RTF, FB2…
Multi-Touch     Yes, 5 points touch
WIFI:    Yes, 802.11 b/g/n
3G :    Not built in,support extrenal 3G USB Dongle
Other Applications: Android Webkit,Google Search,Clock,File Manager,Gallery,Task Manager,Calculator,Calendar,OfficeSuite,Browser,iReader,Gmail…
Earphone Interface     3.5mm
Battery : 6000 MAh
Onda V971 Dual Core contain:
1 x Onda V971 Dual Core Android Tablet PC
1 x USB cable
1 x Charger
Onda V971 Dual Core Weight: 583g

Onda V971 Dual Core Size: 244*191*9.8mm
Payment:
* We accept PayPal,Western Union,Wired Transfer.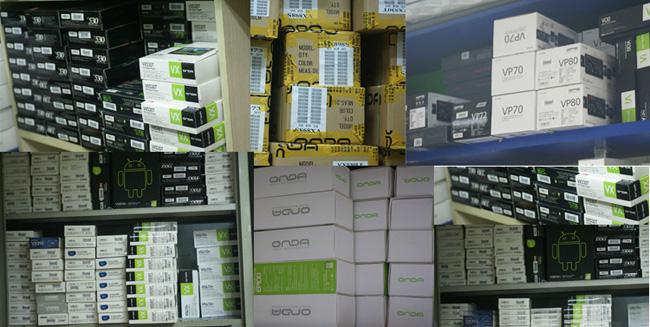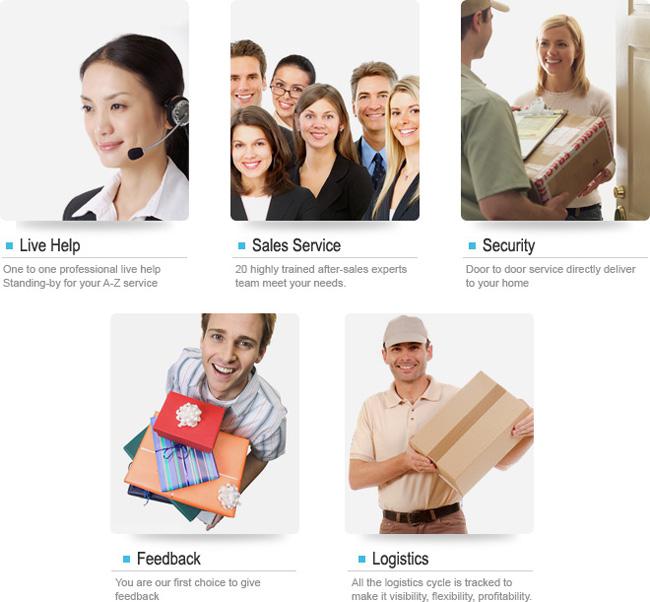 You may also be interested in the following product(s)
Questions on Onda V971 Dual Core 1.5GHz Android Tablet PC WIFI HD 2160P Dual Camera 16GB
Sort by

From fad at

3/21/13 2:14 AM

From mr farshchi at

3/21/13 8:26 PM

From zahra at

3/20/13 11:20 AM

From Aznable at

3/20/13 12:49 AM

From Phyoe Kyaw at

3/14/13 1:07 AM

From EsTutoriales at

3/5/13 6:19 AM

From jermaine at

2/25/13 11:17 AM

From Ann at

2/23/13 8:44 AM

From [email protected] at

1/11/13 2:14 AM

From swlim at

1/5/13 5:13 AM

From ann at

12/28/12 6:15 AM

From Pruntea Cristian at

12/22/12 12:51 PM

From Luiz Fernando at

12/22/12 5:37 AM

From Yousry at

12/22/12 2:32 AM

From Daniel at

12/19/12 9:58 AM

From Enriqueta at

12/17/12 11:47 AM

From Raphael at

12/17/12 6:08 AM

Ist it possible to make Video call with Onda V971 (using both microphone and front camera) with skype to other skype users (using their own device which are of course compliant with skype) ?
Thank you.
Onda Tablet:
Thank you for your mail.
Onda V971 support Skype Video Calling.

From Zlati at

12/13/12 11:54 AM

From MARK GLENDON at

12/9/12 9:26 PM

From porfirio at

11/14/12 8:48 AM

From Ângelo at

11/14/12 6:45 AM

From Eduardo at

11/14/12 6:32 PM

From harry at

11/11/12 11:58 AM

From ahmed abu yousif at

11/6/12 3:07 AM

From Mh at

11/4/12 5:05 AM

From Owais at

11/4/12 2:17 AM

From Jermaine at

10/30/12 1:08 PM

From Bambok at

10/29/12 6:50 AM

From harry at

10/23/12 6:54 AM

From tom at

10/20/12 7:49 PM

From Guillermo at

10/16/12 9:19 AM

From msk at

10/5/12 6:16 AM

From Alvaro A at

9/25/12 11:17 PM

From Shijo at

9/23/12 5:24 AM

From Lindsay at

9/16/12 5:27 PM

From Azmi at

9/14/12 9:15 PM

From João at

9/8/12 1:11 PM

From Andrea at

8/29/12 1:24 AM

From azmi at

8/29/12 11:38 PM

From isaias at

8/27/12 12:25 PM

From afzal at

8/25/12 11:04 AM

From rag at

8/25/12 10:34 AM

From Oleg at

8/24/12 3:06 PM

From andy at

8/24/12 11:10 PM

From Philip at

8/23/12 6:31 AM

From Philip at

8/23/12 6:16 AM

From xkaliak at

8/22/12 3:24 PM

From DM at

8/22/12 1:58 AM

From Ziad at

8/21/12 3:08 PM

From Bruno at

8/20/12 5:02 PM

From Vasiliy at

8/19/12 11:25 AM
Ask Your Own Question
Customer Reviews
size and price Review by

sangaster

i think its size is what i likes and then i also think it bis priced fairly (Posted on 1/12/13)

Good Value Review by

Irish

Nice build quality,works out of the box with access to market,good picture quality,after the first few charges im getting nearly 6 hours from the battery,even with paying customs and shipping it works out less than half the price of an *pad (Posted on 11/18/12)

Awesome tablet! Review by

Martin Ibsen

It is a pretty good tablet for the price.Love this product! (Posted on 9/22/12)

Fast shipping...cool tablet :-) Review by

PANAGIOTIS KOTTAKIS

It is a great tablet all functions wor and its a great tablet for such a price. (Posted on 9/5/12)