Details
Onda V973 Quad Core Android Tablet PC is Onda V972 Upgrade version,V973 use ultra-thin 8.5mm metal shell and battery up to 8500mAh.Onda V973,A31 Quad Core CPU,RAM 2GB,Dual Camera,WIFI,support Android 4.2 OS update.
Onda V973 White Features:
OS:  Android 4.2.2
CPU: A31 Quad Core
GPU: 8 Core Power VR SGX544
RAM     2GB,DDR3 1MB L2 Cache
Storage  16GB
Screen: 10 points Retina Capacitive Touchscreen, 2048*1536 High-resolution Screen
Size:   9.7 inch
Display:  Retina
Resolution:  2048*1536 resolution
Gravity Sensor:   Yes
Visible Angle: 178°
Camera     Daul Camera OV Camera,Front 2.0 Megapixels,Back 5.0 Megapixels Auto Foucus
Video: 4K HD Videp Play with formats of MP4/3GP/3G2/RM/RMVB/ASF/FLAC/APE/MOV etc.
Onda V973 White Details:
Extend Card     Support TF card up to 32GB extended
OTG: Support
WIFI Dispaly: Support
WIFI Direct: Support
Gravity Sensor     Yes
Android Market     Yes
Skype     Yes
Multi-Touch     Yes, 10 points touch
Email and Browser: Yes, built in
WIFI:    802.11b/g/n
Earphone Interface     3.5mm
Music     MP3/WMA/FLAC/APE/WAV/RA/Ogg/MIDI/3GP etc.
Ebook     UMD, TXT, PDF, HTML, RTF, FB2…
Work Time: Up to 8~10 hours
Battery : Li-Poly 8500mAh
Weight: 597g
Size: 242*187.5*8.5mm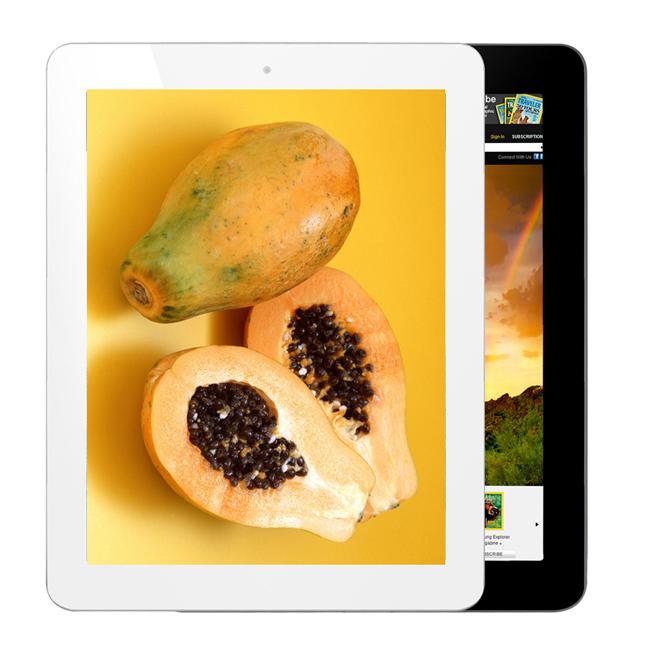 Onda V973 White contain:
1 x Onda V973 White Android Tablet PC
1 x USB cable
1 x Charger
Payment:
* We accept PayPal,Western Union,Wired Transfer.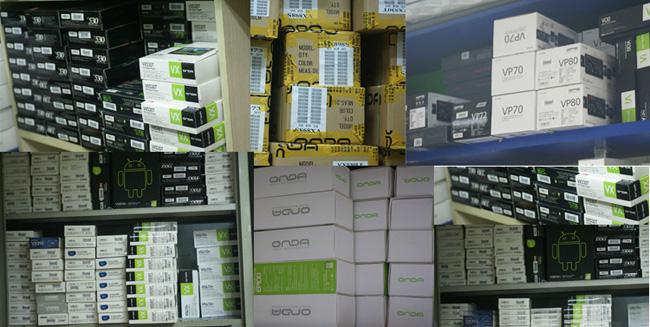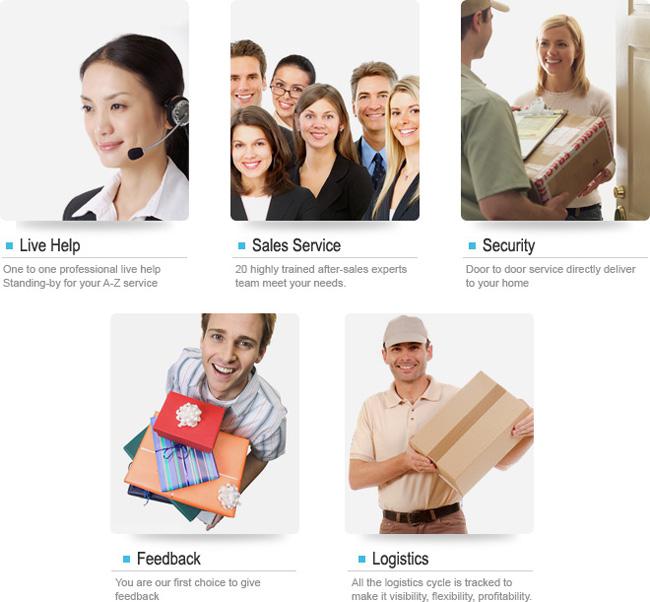 You may also be interested in the following product(s)
Regular Price: $189.90

Special Price: $99.90

Regular Price: $169.90

Special Price: $139.90
Questions on Onda V973 Quad Core 9.7 Inch Ultra-thin Android Tablet PC Dual Camera 16GB White
Sort by

From Ovidiu at

1/30/15 2:26 AM

Hi,
My Onda V973 sn: v973qad8v2e00919, Order nr. # 660009581, after shut down can't start anymore. I try different ways to reset but it just stay on A31 logo. Please tell me what I sould do.
Thank You.
Onda Tablet:
Thank you for your mail.
Our after sale service will contact you soon,please check your mail.

From Ovidiu at

1/29/15 7:13 AM

Hi,
My Onda V973 sn: v973qad8v2e00919, order number: 660009581, after shut down can't start anymore. I try different ways to reset but it just stay on A31 logo. Please tell me what I sould do.
Thank You.
Onda Tablet:
Thank you for your mail.
Our after sale service will contact you,please contact your mail.

From Ovidiu at

1/29/15 1:01 AM

Hi,
My Onda V973 sn: v973qad8v2e00919, after shut down can't start anymore. I try different ways to reset but it just stay on A31 logo. Please tell me what I sould do.
Thank You.
Onda Tablet:
Thank you for your mail.
Can you tell us your order number?Our after sale service will contact you soon.

From David at

1/21/15 7:21 AM

Hi,
I have decided to update to last firmware ( Android 4.4.2 from 2013-01-10 ) and after reboot I just get a "black screen".
I have tried soft and hard resets from from Phoenixsuit and fórums, but nothing works.
My Tablet is model V973v2 S/N:V973QAD7V2H00055.
Thanks.
Onda Tablet:
Thank you for your mail.
Can you tell us your order number?Our engineer will contact you soon.

From Jose Manuel at

11/27/14 1:42 PM

From Jose Manuel at

11/25/14 2:54 PM

Hola, desde hace un tiempo no consigo encender el Wi-Fi en mi tablet V973 SN:V973QAD7V2F04136, por mas que intento poner en "SI" el Wi-Fi en el menú de ajustes, se vuelve al "NO", imposible, aparece "Activando Wi-Fi...", la he reseteado varias veces y no ha dado resultado ¿que puedo hacer?,

Gracias.
Onda Tablet:
Thank you for your mail.
Please choose Setting==>>Reset your tablet.

From rexxar at

9/15/14 11:21 AM

From Rok at

8/25/14 11:22 PM

Hello.
I have upgraded my tablet with you official ROM to Android 4.4 (from http://pan.baidu.com/s/1kT2YQAr) . One of the reasons that i bought the devicein the first place was the fact that it was "rooted". Could you please send me instructions how to root this latest version. I Thank you in advance, Rok
Onda Tablet:
Thank you for your mail.
We will send the root tools on our website,please check our mail.Any question please tell us.

From Yves Potard at

7/13/14 9:34 AM

I have bought this tablet in Spetember 2013 order #660009767.
Yesterday the screen has freezed and nothing was reacting nor the power button. By pressing the powaer button 10 second the tablet has power down. Since it is totally dead except de click after 10 seconds on the power button. When charging, nothing appears on the screen, reset with the two buttons as mentioned on internet has given no result. I thonk the tablet has failed out.
Please tell me next step.
Onda Tablet:
Thank you for your mail.
You need update the firmwar ROM,our engineer will contact you soon.

From Roger at

6/20/14 10:00 AM

From Rexxar at

6/5/14 4:19 PM

Hi,
Mi onda v973 has problems with the digitizer (touch), i need to open to change it with a new one, how do i do that? Can you send mi a picture or video to guide me? I dont want to force it in the wrong place. Thanks
Onda Tablet:
Thank you for your mail.
Can you take some pictures about your tablet? We will check it for you soon.

From Bobjons at

5/7/14 3:46 PM

From Julio Manuel at

4/28/14 12:22 PM

Hola buenas tardes saludos desde Argentina
descargue el V973 Core4_v4.4_v2 firmware . este es el ultimo no ? porque funciona con algunos errores a veces se reinicia solo
Ademas me podrian decir donde me tengo que fijar para saber la version de mi tablet onda v973 si es v1 o v2 desde ya muchas gracias
Onda Tablet:
Thank you for your mail.
Our engineer will contact you soon.

From Julio at

4/8/14 3:16 PM

Hola tengo esta tablet v973 me podrian decir cual es el ultimo firmware o si le puedo instalar el de la v975 y como se si mi tablet es v2 o v1
muchas gracias saludos desde argentina
Onda Tablet:
Thank you for your mail.
We will release Onda V973 Firmware ROM on our website.

From Sohaib at

3/3/14 12:48 PM

I want to buy "Onda V975M Quad Core 2.0GHz 9.7 Inch Retina Screen Android Tablet 16GB White" i am from pakistan.Whats is the procedure?
Onda Tablet:
Thank you for your mail.
We have Onda V975m Tablet in stock and ready to send,we support shipping to Pakistan.

From Mohamed at

1/18/14 4:26 PM

From Jerry at

1/10/14 3:40 PM

From Danceman at

1/8/14 6:51 AM

I want the most, the faster, the best tablet available. 9" or larger.
Any suggestions....Price is not a factor...however, "ALL" options is.
Onda Tablet:
Thank you for your mail.
You can check the latest Onda V975M Tablet (http://www.onda-tablet.com/onda-v975m-quad-core-2-0ghz-9-7-inch-retina-screen-ram-2gb-tablet.html)

From Vassiliy at

1/7/14 5:45 AM

From Bahee at

12/21/13 4:07 AM

From evgeni.aleksandrov at

12/14/13 7:42 AM

From Sergey at

12/1/13 2:58 AM

From evgeni.aleksandrov at

11/25/13 11:33 AM

Hello, I have Onda v973 from half year already. I did not have any problems, but today my AVG Antivirus program said: "unsecure privilege mode detected. Your device is running in High Privilege mode (it has been rooted)". I have android 4.2.2 Could you please tell what is the problem and how to fix it???
Onda Tablet:
Thank you for your mail.
Please update the firmware to Android 4.2.2 V3.3.1 version,with the latest firmware.

From rexxar at

11/21/13 8:31 AM

From gordon at

11/11/13 6:55 AM

hello,may i know whether onda V973 can come in new stock ? and how about the preassigned warranty?is it one year warranty free ?
Onda Tablet:
Thank you for your mail.
Onda V973 are out of stock,please check Onda V975 or onda V972 Tablet.We will have fully test before we send,all our Onda Tablet come with 12 months warranty.

From Ioannis Skz at

11/8/13 11:44 PM

From Justice at

11/7/13 3:51 PM

From JOSE ALBERTO at

11/7/13 1:39 PM

From Ovidiu at

11/7/13 1:30 AM

From roberto at

11/2/13 9:27 AM

From AskAlot at

11/1/13 11:45 AM

Hi!
I sit here in Sweden and wonder were you will send ur product from?, if i buy lets say an Onda v973. How much will i have to pay shipment in total with taxes and if also the swedish "moms" wich is abt 30% add of the price of product when going trough customs outside eu.
There is a swedish site that sell ur products and it's called "tabletkungen" (tabletking)
Doesn't get the same good feeling there as i get here.
Price there is abt 250$ and on ur site it's abt 209$ Skr.
So bottomline;) how much extra dollars on the 209$ price for customs etc?

Best regards Sir AskAlot


Onda Tablet:
Thank you for your mail.
We will send your package from our Onda Factory,the shipping cost is 26.0USD.We are not sure the swedish website.

From Gonzalo at

11/1/13 6:26 PM

From Maik at

10/31/13 3:48 AM

Hello, how long will it take to deliver the v973 if paid by PayPal?Hello, how long will it take to deliver the v973 if paid by PayPal?
Onda Tablet:
Thank you for your mail.
We will send your package in one business days and you will got your package in 3-5 business days.

From Tiff at

10/29/13 5:02 AM

Hi..I bought ONDA V973 from China about 4 months back and now I am in Pakistan. Unfortunately I broke the screen of tablet..Can you tell me from can I buy a spare ONDA V 973 screen from Pakistan, so I can get it replaced or can you sent it by mail , If yes then what will be the charges for the screen.
Onda Tablet:
Thank you for your mail.
We do not have reseller in Pakistan and can you take some pictures for us? Our after sale service will contact you.

From marco at

10/28/13 8:16 AM

From Sergiy at

10/22/13 11:15 PM

From Maxim at

10/20/13 4:43 AM

From mvel at

10/15/13 7:01 AM

Hi,
Is this more powerful than the V975s please?
Do you have this in store?
And last question, does it come with warranty ?
Thanks a lot ONDA
Onda Tablet:
Thank you for your mail.
Yes,Onda V973 powerful than Onda V975s Tablet,we have Onda V973 in stock and ready to send.
We will have fully test before we send,all our Onda Tablet come with 12 months warranty.

From Mohammad at

10/9/13 3:17 PM

Hi, How many screen protectors do your tablets come with and where can I buy more?

Also is the screen protector already applied onto the tablet?

Will the Vi40 soft case cover fit on the v973?

Is the difference between the v975 and v973 in the ram only?
v973 has 2gb compared to v975 1gb. Does less ram make it more stable?


Onda Tablet:
Thank you for your mail.
Dual Screen protectors come with Onda Tabelt.
Vi40 Soct Case support Onda V973 and Onda V975 build in RAM 1GB.

From fishguitar at

10/8/13 12:06 PM

From Chris at

10/4/13 3:03 AM

Hi, I have a V973 whaich I have a had for a few months and that I was very happy with but now it refuses to charge, either conected to a CPU or plugged into the wall socket. I have read that it might be a firmware problem but don't understand how the firmware can be updated without powering up the tablet. Any advice would be appreicated.

Regards
Chris
Onda Tablet:
Thank you for your mail.
Our engineer will check it for you,please use the original wall charger.

From MILTIADIS at

9/28/13 4:08 AM

From Micky at

9/27/13 9:09 AM

Hi,

My tablet slipped and hit the floor pretty hard. Now when I switch it on, the screen comes on, but all I can see are garbled lines. I think the LCD unit may be broken.
Can I send it back for servicing/replacement, and at what cost (UK)?

Thanks

Onda Tablet:
Thank you for your mail.
Can you tell us your order number? Our after sale service will contact you soon.

From miltos at

9/27/13 6:29 AM

From asif liaqat at

9/25/13 3:14 AM

sir, i want to buy Onada Tablets Model 973. would you please tell me that these prices are included shipping charges ? Moreovere, kindly confirm its shipment here in pakistan.
Onda Tablet:
Thank you for your mail.
We have Onda V973 Tablet in stock and ready to send,the shipping cost is 26.0USD.

From Herbert Leonard at

9/24/13 2:24 AM

Hi
How much is the sar/das (wave emission level) for this product
Can you send me allthe das/sar level for the tablets you sell?
Or at least give me please the product for which the das sar is the lowest
Thanks
Onda Tablet:
Thank you for your mail.
We will release Onda V973 Tabelt SAR on our website.

From tim at

9/15/13 8:56 AM

From Rui at

9/13/13 2:26 AM

Good evening,

Your tablet's are sent from the uk?

I live in Portugal and did not want to pay additional fees to buy your product so if it comes from outside the European union will not be able to afford.

I wonder also how long it takes to get the product to Portugal?

Vi sites selling this tablet and offered to lether case. also you guys are offering?

I await response

regards,

Rui Costa
Onda Tablet:
Thank you for your mail.
We will send your package directly from our Onda Factory.
You will got your package in 3-5 business days around by Express.

From ling at

9/11/13 6:54 PM

From maria at

9/11/13 5:36 PM

soy de argentina estoy interesado pero no se como hacer para elejir un envio mas rapido del que me aparece que es de 15 a 25 dias espero su respuesta
Onda Tablet:
Thank you for your mail.
Onda V973 Quad Core Tablet is in stock and ready to send,you will got your package in 7-10 days around by Express.

From lumatrix at

9/10/13 2:14 PM

From marios at

9/6/13 5:47 AM

Hello ,

I want to update the firmware of my v973 . I am trying to download it from the link you post in news: http://pan.baidu.com/share/link?shareid=3595789525&uk=389436537 but it is too slow . Do you have any other download location that I can find firmware 3.2.1 v2 for Onda V973 ?

Thank you.
Onda Tablet:
Thank you for your mail.
Please choose connect your WIFI for OTA update.

From ali from egypt at

9/6/13 5:42 PM

From Ali from egypt at

9/6/13 5:37 PM

1-how long does it take to Egypt?
2-what is cost of shipping to Egypt?
3-how i can receive it in my country?
4-via what it will be shipped?

Onda Tablet:
Thank you for your mail.
The shipping cost to Egypt is 26.0USD and you will got your package in 5-7 days around.
We support Express and Airmail shipping.

From GARY JHOSEL at

8/31/13 2:41 PM

From Ishtiaq Rafi at

8/28/13 5:13 AM

I've a cousin who'll recently go to China,Guangzo...but he can't go to Shenzen...so what's the procedure of getting Onda V973/V975 from Guangzo,china.And is there any delivery cost of getting ur product from Guangzo??Or can I get this tablet in Guangzo local market?If it'll get,so what will be the cost for Onda V973& V975 in that local market??
Onda Tablet:
Thank you for your mail.
Our sale service will contact you soon.

From jagan at

8/25/13 8:03 PM

From Craig at

8/25/13 5:34 PM

I agree you do not encourage gaining super user rights on this tablet but I would like to make a couple of small changes then unroot this tablet so can you e-mail me some instructions in English on which program gains super user rights and how to gain access.
Onda Tablet:
Thank you for your mail.
We will release the root tools on our website.

From ling at

8/24/13 6:37 PM

From Craig at

8/23/13 12:44 PM
Ask Your Own Question
Customer Reviews
Video and display wonderful WiFi pitiful Review by

lumatrix

Re mack's review -There may be a fault with my WiFi on this tablet. I have 100Mbps but the V973 gets barely 5Mbps 6 feet from the router whilst my laptop gets 60-65Mbps. Anyone else with the same problem (Posted on 11/13/13)

v973 Review by

Jerry

Highly stable, awesome screen, everything works fine. (Posted on 11/3/13)

Mai bună și mai ieftină decât copia ei Allview Review by

Ovidiu

Mai bună și mai ieftină decât copia ei Allview, chiar cu transportul inclus. Comandată prin DHL a ajuns într-o săptămână direct acasă. O am de mai bine de 2 luni și își face treaba fără probleme. Bateria ține o zi, wireless merge perfect, stick-ul RDS îl recunoaște nativ. Lipsește un al doilea port usb sau un port pentru încărcare, dar asta lipsește la toate tabletele. Fotografiile sunt bune în lumină naturala. (Posted on 10/29/13)

tablet Review by

mario alberto

Muy satisfecho con el tablet, compre un 3g wifi router, lo guardo en el bolsillo y listo! y tengo una conexion todo el dia.. el diseño "thin" es genial, los juegos van bien y la pantalla es espectacular! Esta tablet es muy recomendable. Muy buena compra. (Posted on 10/15/13)

Very happy! Review by

Brian

I received my tablet this past Tuesday and I'm very happy. I bought it primarily to stream videos and to use as an e-reader (some light browsing as well). The video streaming is excellent, no lags even in super HD, sound quality is decent enough to enjoy video without headphones (perhaps it was upgraded in last firmware) and the e-reading is seamless (kindle app is great and pdfs figure perfectly on the screen for excellent reading also). Wi-fi is excellent from within twenty feet of router and good up to sixty feet in my area (tried it outside, no issues). Thank you, very pleased! (Posted on 10/6/13)

nice entry level tablet Review by

Felix A

This is the third tablet I have had, and the first one I have been satisfied with. It fits what I was looking for in every way. Very happy with it. Great memory, wonderful screen resolution, just an all around solid tablet. (Posted on 9/5/13)

sdk Review by

a31

Is Onda team working on a new SDK for allwinner a31? (Posted on 7/28/13)

4k content Review by

valentino

There is not much 4k video content yet but this onda's tablet is able to play it! Wow, I can no wait to see the next generation tablet on next year! or sooner.. but from Onda of course. =P (Posted on 7/16/13)

sound Review by

Bryan

I love this tablet but even using a Sony headphones the sound quality is not as good as I would like. (Posted on 7/16/13)

4k content Review by

valentino

We don't have much 4k video content but onda's tablet can play it! Wow! I can no wait to see the next generation tablet on next year! From Onda of course. =P (Posted on 7/16/13)

audio Review by

Bryan

I LOVE this tablet but even using a sony headphones the sound quality is not as good as I would like. (Posted on 7/15/13)

price-quality Review by

guty

Yes, great build quality, great screen, audio quality could be better but I think thats because of ultra-thin model, however I am happy with the tablet (Posted on 7/15/13)

World-class (nearly) Review by

Brendan

With a Retina Display the V973 is just fantastic for the price. Onda at present are not geared towards export sales but Onda-tablets fulfill that role perfectly.

As a tablet the product is spot-on. The just 8.5mm thickness is unique in the industry. With Android 4.2.2, rooted and with the Chinese apps removed the tablet was perfect for export. The battery time is very good.

The two improvements that could be made are wi-fi performance and the output from the on-board speakers. The speaker problem I solved with a Logitech clip-on tablet speaker (which lots of other manufacturers tablets end-up getting). The wi-fi signal shortfall was addressed with a router location switch.

But the weak audio is a problem which Onda's design team should never have had accepted for manufacture. Otherwise the V973 is a tremendous product. With luck the next generation of Onda tablets will address this shortfall and both domestic Chinese consumers and export users will enjoy what could be an equivalent of Apple's iPad. (Posted on 7/13/13)

Good tablet let down by poor internal speakers Review by

Gryfster

Ordered to of these for my children. I am very happy with the buidl quality and the look. I also appreciate the screen protector that they were shipped with.

My only issue is with the low volume of the internal speakers. The speaker grills are located in the correct areas but the volume is extremely low. Since I bought them as movie players for my children, I am very disappointed that they are not suitable for that. I am going to purchase USB speaker to make then usable.

If you plan to listen to video or movies, I would advise waiting for the next hardware spec with better speakers to be released. If you are using it for web browsing or playing games with headphones then I think it is a fine purchase. (Posted on 6/25/13)

Nice price a decent tablet Review by

Gannicus

Pros
Price, screen,

Cons:
Deficient wifi, speakers and earphone really bad sound, (Posted on 6/12/13)

ficoza Review by

Federico

la tablet es buena, la bateria podria durar mas y ser un poco mas rapida. como todos aseguran la pantalla es genial y es lo mejor que tiene. El wifi es bueno, no tengo problema. el tactil tambien es bueno
no lo duden comprenla.
gracias ONDA (Posted on 6/11/13)

ficoza Review by

Federico

la tablet es buena, la bateria podria durar mas y ser un poco mas rapida. como todos aseguran la pantalla es genial y es lo mejor que tiene. El wifi es bueno, no tengo problema. el tactil tambien es bueno
no lo duden comprenla.
gracias ONDA (Posted on 6/11/13)

Onda cares about us Review by

bigboy

If the brand name were more creative and good looking I'm sure that they'd be leading the market, because they really care about the costumers, and their tablets are the best for the price, good support improving and releasing new firmware all the time. This ultra-thin tablet looks amazing, everybody should have one.. well done Onda. (Posted on 5/31/13)

Great tablet. Great price Review by

mack

Had my white Onda v973 for a few days and must admit it I'm impressed. The design and look is very good. The metal back gives it a solid feel. Yet it's so thin. The display is outstanding. I watch a lot of HD mp4 tennis and its a joy to watch. Note the screen quality is so good that it exposes imperfections in some my HD720i mp4 files which go undetected on my galaxy s3. So the higher quality of the video the better the results. Sound with headphones is good. However the speakers could be louder. Wi-Fi signal is good I get full bars when I'm in another room from the router. I would definitely recommend this tablet. This is android at it's best. Well done Onda
Lastly is there a way to download a manual in English as mine is in Chinese.
(Posted on 5/17/13)