Details
Onda V971s pre-installed with Android 4.2 OS,with A31s Quad Core CPU,9.7 Inch HD TFT scree,Dual Camera,support Mircast,4K Video play.
Onda V971s Tablet Features:
OS:  Android 4.1.1
CPU: A31s Quad Core
GPU: Power VR SGX544
RAM     1GB,DDR3
Storage  16GB
Size:  9.7 inch
Display: TFT
Resolution:  1024*768 TFT
Daul Camera:Front 2.0 Megapixels,Back 2.0 Megapixels
Video: 4K HD Videp Play with formats of MP4/3GP/3G2/RM/RMVB/ASF/FLAC/APE/MOV etc.
Android Market     Yes
Miracast: Support
Onda V971s Tablet Details:
Extend Card     Support TF card up to 32GB extended
Earphone Interface     3.5mm
Multi-Touch     Yes, 10 points touch
Music     MP3/WMA/FLAC/APE/WAV/RA/Ogg/MIDI/3GP etc.
Ebook     UMD, TXT, PDF, HTML, RTF, FB2…
Email and Browser: Yes, built in
Gravity Sensor     Yes
Skype     Yes
WIFI:    802.11b/802.11g / 802.11n
OTG Function: Support
Work Time: Up to 6~8 hours
Battery : Li-Poly 8000mAh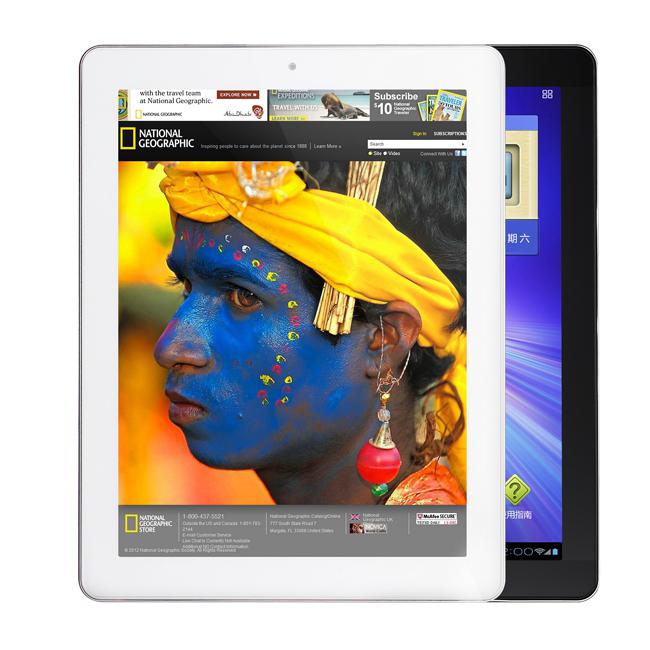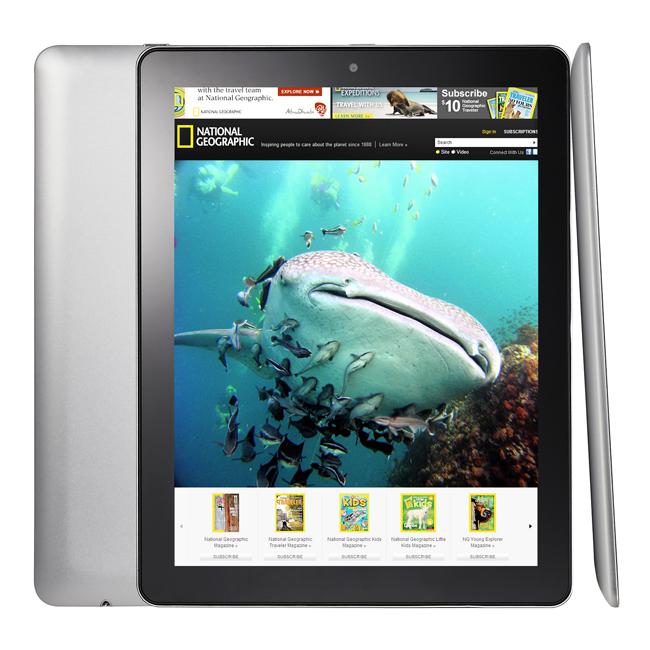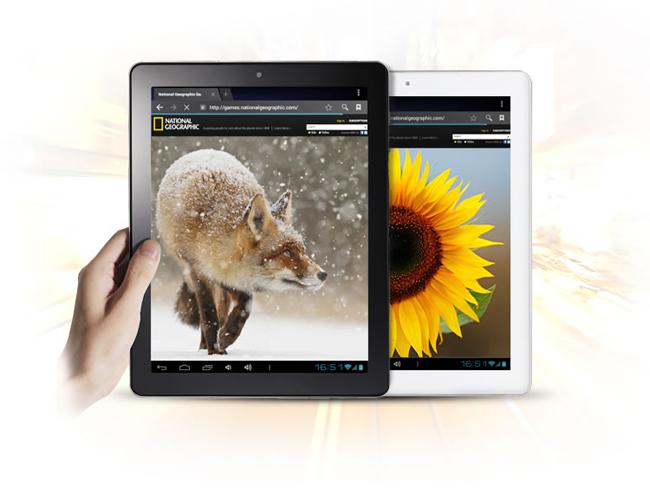 Onda V971s Tablet contain:
1 x Onda V971s Android 4.2 Quad Core Tablet
1 x USB cable
1 x Charger
Onda V971s Tablet Weight: 660g

Onda V971s Tablet Size: 243*188*9.8 mm

Payment:
* We accept PayPal,Western Union,Wired Transfer.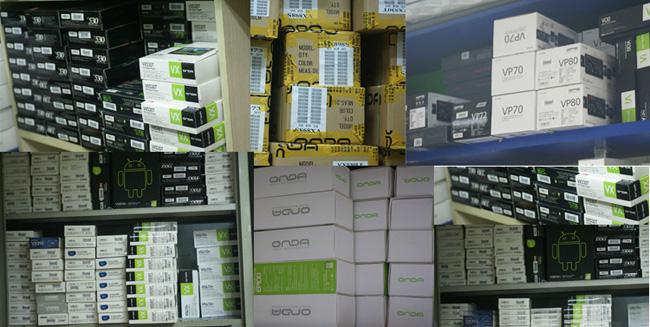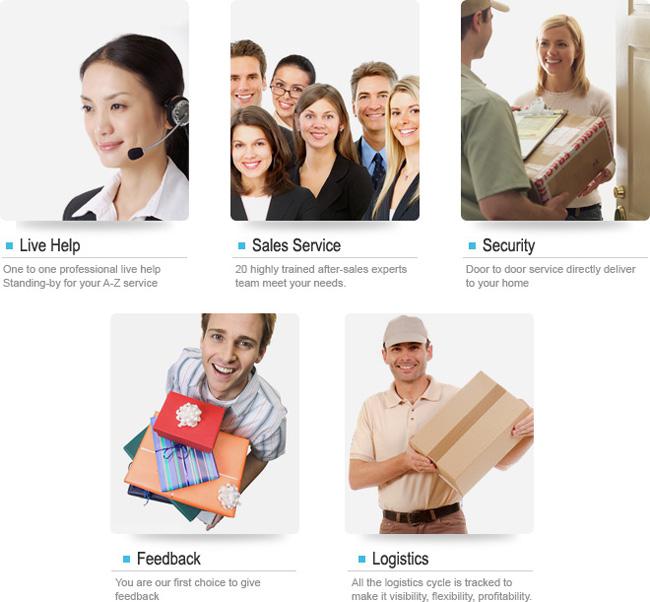 You may also be interested in the following product(s)
Regular Price: $189.90

Special Price: $99.90

Regular Price: $169.90

Special Price: $139.90

Regular Price: $119.90

Special Price: $99.90
Questions on Onda V971s Quad Core Android 4.2 Tablet PC Dual Camera WIFI HDMI 16GB
Sort by

From GERMAN at

3/12/15 5:41 AM

micheal buen día
hay que envíe las fotos de la tableta que usted pidió
lo que ocurrió fue un accidente de coche, me pongo las partes para arreglarlo
muchas gracias germman

Onda Tablet:
Thank you for your mail.
Can you tell us your order number?Any question please tell us.

From Plamen at

12/21/14 12:39 AM

From Telis at

12/6/14 3:52 PM

From Vian at

11/17/14 5:23 AM

From Benben at

7/23/14 11:49 AM

Can you tell me if the firmware 4.4 is set for my onda tablet V975 core 4, firmware version 3.3.1_V1. If it yes can you indicate to me the link and also how to proceed.

Thank for your good support

Benben
Onda Tablet:
Thank you for your mail.
Yes,please update the firmware ROM.

From alice at

6/17/14 11:23 PM

From di at

5/10/14 7:32 AM

Hi
Do you ship to Albania ( or Italy )?
what is the shipping cost cost and how many days it takes?

thank you

Onda Tablet:
Thank you for your mail.
We support shipping to Italy and the shipping cost is 26.0USD,you will got your package in 3-5 business days by Express.

From Pubudu Pandithasekera at

5/3/14 2:19 AM

From christophe at

4/20/14 11:07 PM

From olivier at

3/22/14 2:36 AM

From alex mascagni at

3/20/14 6:47 AM

From alex mascagni at

3/20/14 6:03 AM

you have indicated the following link http://pan.baidu.com/s/1nDxPP as the address for v971s last firmware but the info document inside is in chinese language. have you english/multilanguage version?
Onda Tablet:
Thank you for your mail.
We will release the update guide on our website.

From maungtar at

3/14/14 2:16 PM

From faisal at

3/9/14 3:48 PM

hi what will be the shipping cost of v971s to pakistan and how many days will this take to get to me? please tell me the details about th way i can pay to you thanx
Onda Tablet:
Thank you for your mail.
The shipping cost to Paklistan is 26.0USD and you will got your package in 3-5 business days around.

From Vladimir at

2/1/14 5:49 AM

hello
I bought once your tablet V971s and decided to update the firmware version to v4.4. after completion of the process will not be displayed information (the light is solid gray around the perimeter of the screen). the computer will see it when you connect. probyval put other firmware, the same result.
Tell me, please, what could be the cause and how to fix it.
Onda Tablet:
Thank you for your mail.
We will release the firmware update guide on our website.

From alex mascagni at

12/17/13 6:06 AM

hi, i'm interested on your tablet. 2 questions:
- wich is the shipping price to italy and the receipt time?
- how long is your guaranty?
thanks
Onda Tablet:
Thank you for your mail.
You will got your package in 3-5 business days and the shipping cost is 26.0USD.
We will have fully test before we send,all our Onda Tablet come with 12 months warranty.

From Bilal at

12/17/13 1:25 AM

Hi,



What type of HDMI cable should I buy to suit for this onda v971s? What is the model and name? I have the HDMI cable (one side is like usb and the other is the HDMI cable for TV) for smartphone but does not suit for this tablet.



Thanks.
Onda Tablet:
Thank you for your mail.
Onda V971s Tablet build in Micro HDMI port,support HDMI output.

From Aung Kyaw Tun at

12/17/13 1:04 AM

From hector fonseca mejia at

12/17/13 12:50 AM

From Denis at

11/15/13 9:25 AM

Hi! I have downloaded the last firmvare from the link above v3.2.5_V1.
archiv contains img file boot.img size 10402kb.
But i can't open it in Phoenixsuit 1.08

the error is "Firmvare file open error"

Whaat I did wrong?
Onda Tablet:
Thank you for your mail.
Please check the guide here (http://www.onda-tablet.com/news/onda-a31-quad-core-android-tablet-firmware-update-guide/)

From AMEDITAL at

10/28/13 4:00 AM

From Makhs at

10/18/13 12:51 AM

From SAMI at

10/17/13 1:50 AM

From SAMI at

10/7/13 2:15 AM

From lollo at

10/2/13 10:46 AM

From Dilgem at

9/30/13 9:32 AM

From Cyril at

9/14/13 2:43 AM

Hello,

I would really like to use the multi-user function which Android usually offers.
I can't see the User settings, can you tell me how to enable this multi-user function?

thanks!


Onda Tablet:
Thank you for your mail.
We will release the guide on our website.

From Richard at

9/3/13 7:48 AM

From helen at

8/21/13 4:31 AM

From Yannis at

8/11/13 12:55 AM

Hi everyone,

The device looks fantastic and has some nice hardware to run on. But the firmware needs a boost.

Please consider releasing the sources for your android firmware and the linux kernel so we can help to make Onda tablets the android tablets in the market.

Thank you.
Onda Tablet:
Thank you for your mail.We will report to our engineer.

From John at

8/2/13 5:21 PM

From Camilo Martinez at

8/1/13 7:56 AM

What is the latest firmware for this tablet?
Have you got any specific leather case for this model V971Quad?can you send me the link?
Onda Tablet:
Thank you for your mail.
Onda V971s Quad Core is Android 4.2.2 and for V971s Leather case,please check (http://www.onda-tablet.com/onda-v971-dual-core-original-leather-case-genuine-protective-case.html)

From wsparry at

7/28/13 2:21 PM

From Shawn at

7/13/13 2:09 AM

From James Buis at

7/10/13 2:45 PM

I bought one of these about three months ago, if that. I have friends that have dual core tablets that run faster than this. It continually locks up on me, and now it won't even start up properly. It starts the start up procedure but before it gets to the home screen, it starts over again. It does this non-stop now. In other words it is useless to me, and it seems I wasted my money on what was supposed to be a good product. Can this be fixed or can I return it for a refund of what I paid?
Onda Tablet:
Thank you for your mail.
Please connect your wall charger,maybe out of battery.

From Tan Keng Ann at

6/29/13 1:15 AM

From Jaime at

6/28/13 8:15 AM
Ask Your Own Question
Customer Reviews
i can"t down Review by

wai

Hay ,,
I can't download the upgrade link (baidu link)
Can I get dropbox link
Is that 4.4 version or not.
Help me ,!!!
I need dropbox link (Posted on 2/23/14)

good Review by

Szymon

First I also have onda v971 which is a great tablet it may influence my review The price Weight and size is perfect Very responsive and fast tablet
Very sensitive touch screen
Very good WiFi signal reception The screen resolution is low - remember I have v971 with retina display which is perfect - although not actually bad at all
The battery life is 4-5 hours
(Posted on 1/9/14)

looks like an Ipad, that is cool Review by

Brilliant

looks like an Ipad, that is cool (Posted on 1/7/14)

very happy with this Review by

pleased customer

I bought this for my four year old son
and to be honest i would love to have it myself it is an awesome tablet and works great hats off with this one.
(Posted on 12/2/13)

Good Value Review by

Dwiggles "DL"

We have two of the original onda v971's and this is a great replacement for our kids. Screen is much improved and games seem to run a lot faster.
(Posted on 12/2/13)

Love it! Review by

J. Arndt

I actually purchased this as a gift for my daughter's 6th birthday and she is in love with it!
She is just starting out with reading on her own and this gave her some extra encouragement. We haven't had any issues with it so far.
The speed seems great to me. We haven't done much web browsing though, so I can't give any feedback on that.
She has just been using the Kindle Free Time to access a ton of free educational games, videos, and books and it has been great for that!
This is my first Kindle and so far I am very happy with it. It is serving the purpose I bought it for and I think it is a great deal! (Posted on 12/2/13)

Great product for the $$$$ Review by

Bevhills

All my kids have kindles and we just bought this one for our 5 yr old , it's faster ,
and all around better than the last model and the price is right !!! Prime membership now has free tv/ movie downloads
which is great so you can get things to watch for when your not connected to wifi !! (Posted on 12/2/13)

Great and love it ! Review by

Badgerx

We have 4 kindles in the house now and this one is just as good as the others.
It has everything one could expect from a tablet.
But since you can download and delete things, just keep what you need on it and it works great. (Posted on 12/2/13)

5 Review by

Viktor

goood (Posted on 6/27/13)