Details
Onda V975 32GB Quad Core Android Tablet 9.7 Inch Retine Screen
Ultra-thin 8.3mm Tablet PC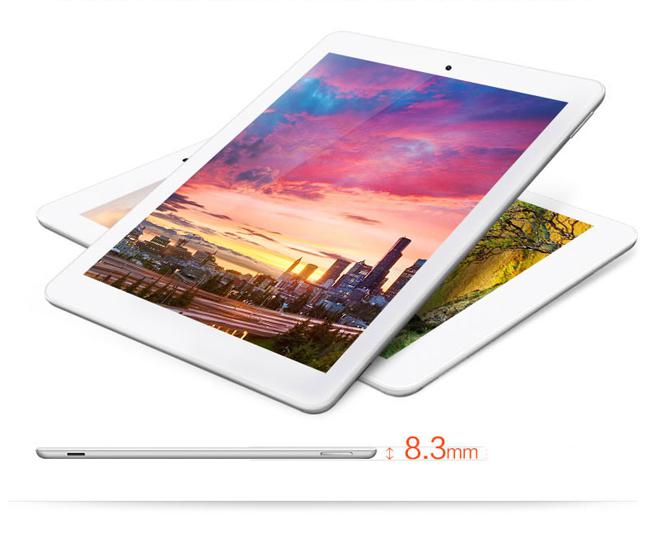 9.7 Inch Retina Screen
Onda V975 features 9.7 Inch the third generation IPS Screen,Retina Screen with 2048*1536 resolution and 264PPI.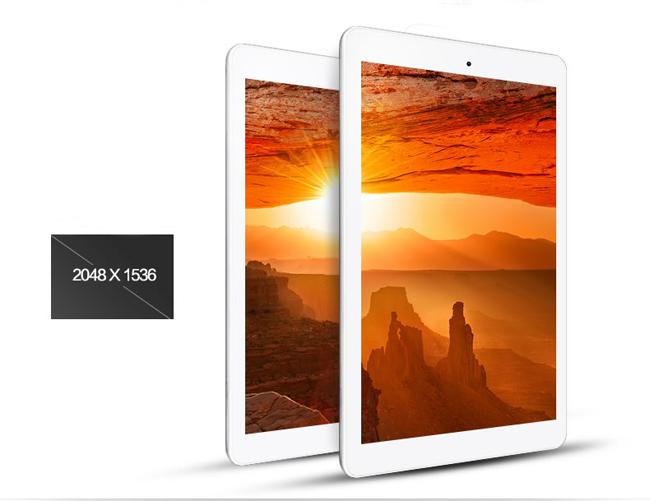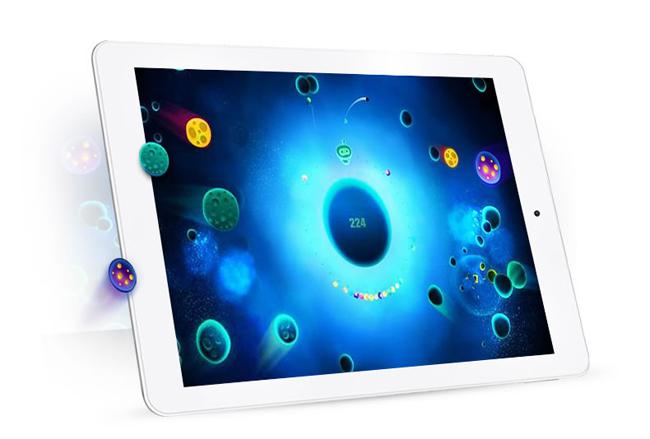 HD Camera 2.0M Back and 2.0M Front Camera
Onda V975 features 2.0M Back Camera,the same as iPhone OV camera,support HD Video recording.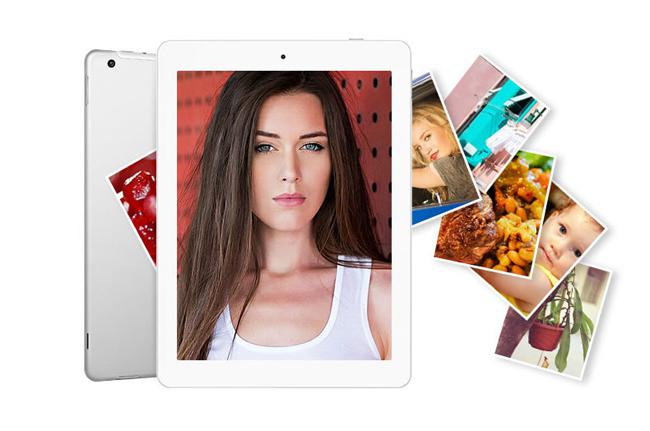 4K HD Vide Playing
Support 4K HD Video Playing,up to 4096*2160 resolution.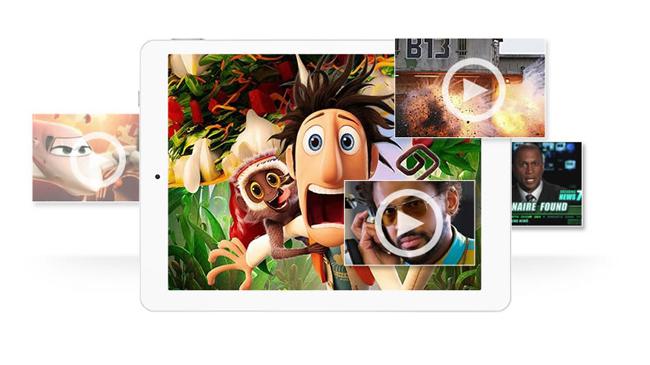 Miracast
Support Miracast,support 1080P HDMI output,WIFI Display and WIFI Direct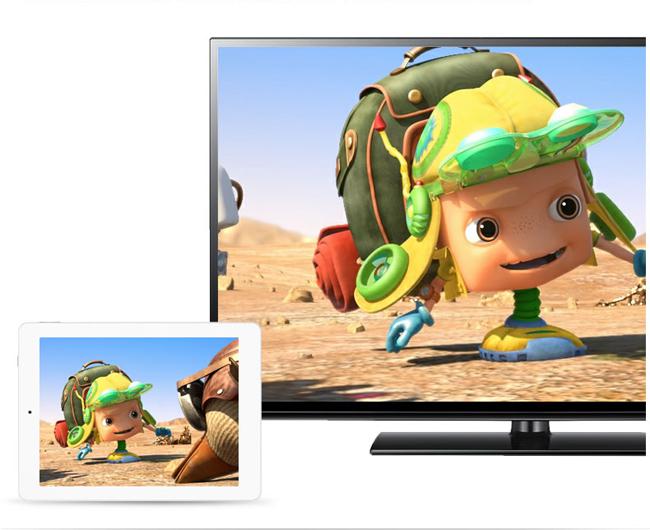 Onda V975 32GB Features:
OS: Android 4.2
CPU: Quad Core A31 CPU
GPU: Power VR SGX544
RAM     1GB,DDR3
Storage  32GB
Shell Material     Metal
Screen: Capacitive Touchscreen, 2048*1536 High-resolution Screen (4:3)
Size:   9.7 inch
Resolution:    2048*1536 Pixels
Visible Angle: 178°
Display:  Retina IPS Screen
Daul Camera:Front 2.0 Megapixels,Back 2.0 Megapixels Auto Foucus
Video: 4K HD Videp Play with formats of MP4/3GP/3G2/RM/RMVB/ASF/FLAC/APE/MOV etc.
Gravity Sensor     Yes
Multi-Touch     Yes, 10 points touch
OTG:   Yes
HDMI: Micro HDMI
USB Port: Micros USB 2.0
Play Store:  Yes, built in
Extend Card     Support TF card up to 32GB extended
Gravity Sensor     Yes
Android Market     Yes
Email and Browser: Yes, built in
WIFI:    Yes, 802.11 b/g/n
3G :    Not built in, support external 3G dongle
Earphone Interface     3.5mm
Video     1080P, AVI/MOV/MP4/RMVB/FLV/MKV…
Music     MP3/WMA/WAV/APE/AAC/FLAC/OGG
Ebook     UMD, TXT, PDF, HTML, RTF, FB2…
Battery :  8500 mAh
Onda V975 32GB Weight: 560g

Onda V975 32GB Tablet Size: 242*179*8.3mm
Onda V975 32GB Tablet contain:
1 x Onda V975 32GB Tablet PC
1 x USB cable
1 x Charger
Payment:
* We accept PayPal,Western Union,Wired Transfer.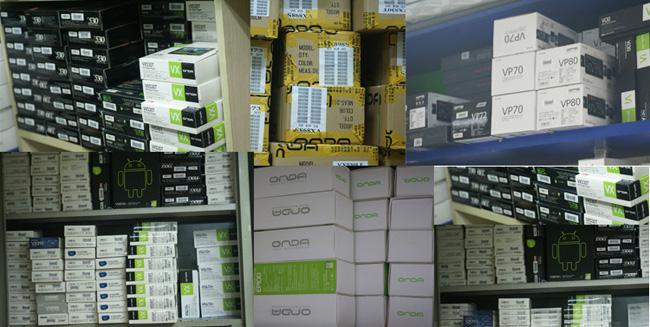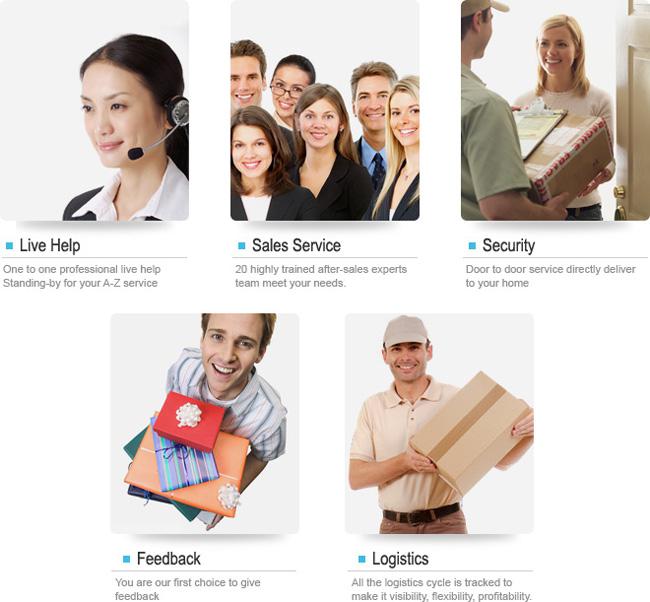 You may also be interested in the following product(s)
Regular Price: AU$180.48

Special Price: AU$103.08

Regular Price: AU$206.29

Special Price: AU$167.58
Questions on Onda V975 32GB Quad Core Android Tablet 9.7 Inch Retina Screen Silver
Sort by

From Stephen Abela at

12/27/14 7:18 AM

I am having out of memory porblems, and have already transferred all the apps, when possible, to the memory card. Is there any solution to this issue?
Onda Tablet:
Thank you for your mail.
Please download and install your app to your ROM,not RAM,we will release the remove guide on our website.

From jesse at

12/6/14 8:21 AM

From mohamed at

10/17/14 9:35 AM

From mohamed at

10/17/14 9:32 AM

From David at

10/16/14 12:14 AM

I have this great tablet BUT it only shows 2Gb of memory available. Where is the rest of the 32Gb? It now wont update apps, giving an out of memory error.
Onda Tablet:
Thank you for your mail.
Onda V975 Tablet RAM is 2GB,please download your apps to your Storage.

From Sitetalkfriend at

8/3/14 2:25 AM

Hello supportteam,

I have V975 Android. I can't find the time, how long is the battery life. If I use it for 2h
I get the message that the battery is empty.

Kind regards
Onda Tablet:
Thank you for your mail.
Onda V975 Tablet support Video Playing for 3-5 hours,please update the firmware ROM.

From hector at

7/18/14 6:54 PM

HOLA AMIGOS ESTOY INTEREZADO EN LA TABLET ONDA V 975 RETINA 9.7" 32GB , QUE SEGURIDAD TENGO DE COMPRAR DESDE CHILE, PUES EL AÑO PASADO CPOMPRE UN CELULAR A CHINA Y NUNCA LLEGO . LO OTRO CUANTO SALE CON ENVIO A CHILE Y CUANTO DEMORA EL ENVIO . GRACIAS DAVID CEA CARDENAS.
Onda Tablet:
Thank you for your mail.
We have Onda V975 32GB Tablet in stock and ready to send,the shipping cost is 26.0USD.

From christian at

6/8/14 1:50 AM

From Mike at

5/12/14 7:11 AM

From cristina at

1/31/14 3:11 PM

From steph at

1/21/14 4:23 AM

From irk at

1/1/14 4:46 AM

From Stu at

12/24/13 11:09 AM

From jörg at

12/20/13 2:13 AM

From nom at

12/17/13 1:22 AM

Hello , I would like to buy two of these very nice tablets,but can you deliver to two different addresses without me making two different purchases?

Thanks in advance.

Kind regards
Onda Tablet:
Thank you for your mail.
We support wordwide shipping and we support shipping for you.

From Rahman at

12/17/13 1:12 AM

From fishel at

12/17/13 1:08 AM

From liam at

12/17/13 12:46 AM
Ask Your Own Question
Customer Reviews
Specification don't match Review by

Yogi

http://i.imgur.com/TOfeEiJ.jpg
http://i.imgur.com/8dqzyKV.jpg

Check out the images and you will find thatit's specifications don't match what is reported on the website be it,processor No or processor speed.Also few of the sensors are found to be missing too (Posted on 5/23/14)

review onda v975 Review by

Franz

It works fine. everything ok, but I would like to install KitKat rom on it. (Posted on 5/5/14)

King of chinese tablets Review by

Szymon

Onda V975 is good quality, high resolution screen tablet. This tablet its for my sister really helpful with all home work. This tablet is fast as the computer PC. This tablet have 32GB Internal storage so is good choice for all multimedia-maniak :) (Posted on 1/8/14)