Details
Onda V989 Air Plus 9.7 Inch A83T 2GB 32 GB Retina Screen Tablet Gold
Onda V989 Air Plus Octa-core tablet uses Allwinner A80 Octa Core processor, with 2 GB RAM, 32 GB ROM and supports up to 128GB card extension, features a 9.7 Inch 2048 x 1536 Retina screen, uses Android 4.4 OS which can update to Android 5.0, has 2MP dual cameras. V989 Air Plus has a lighter weight and 7.9mm ultra thin fuselage.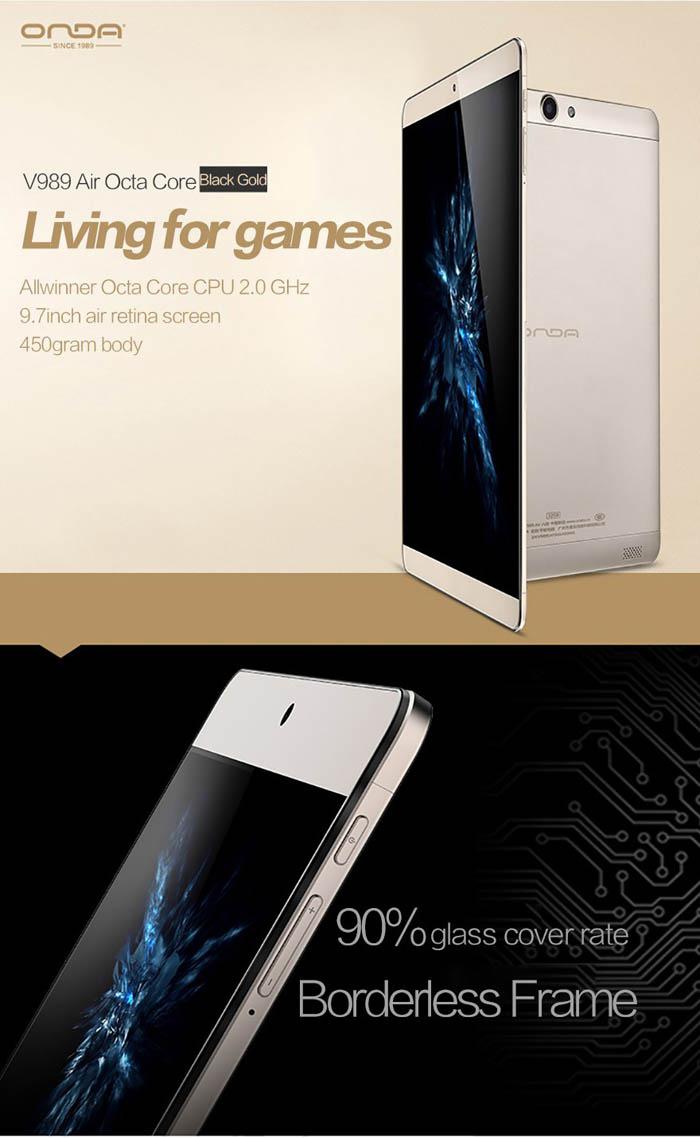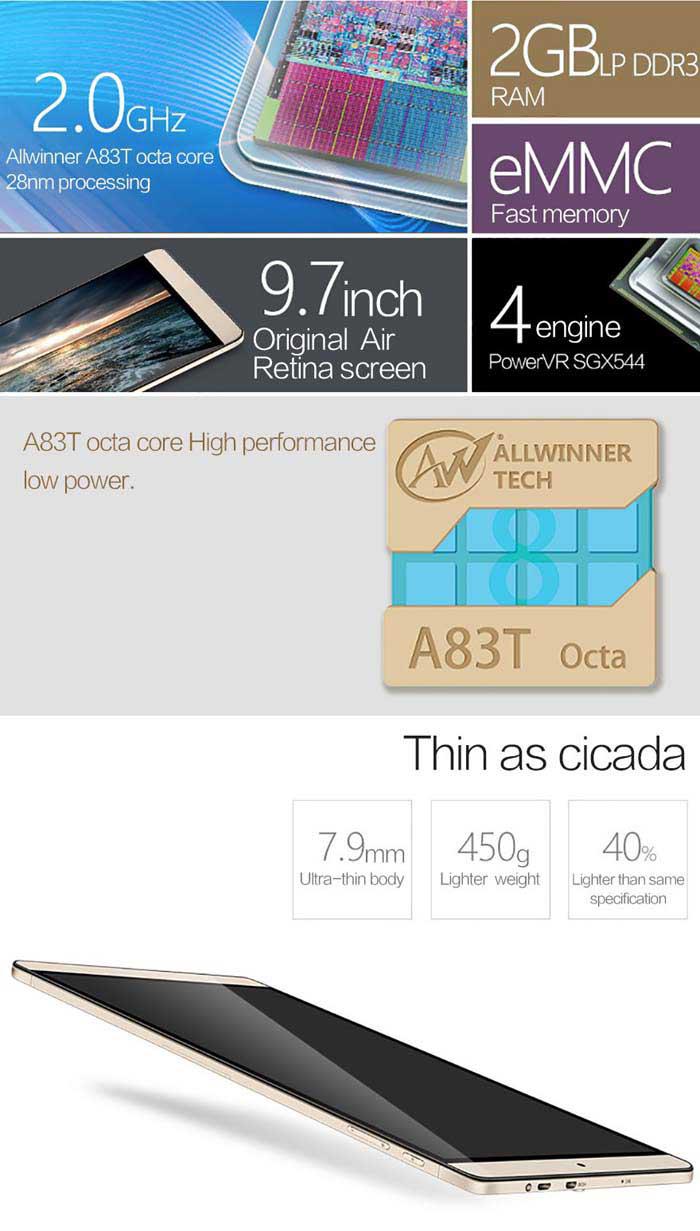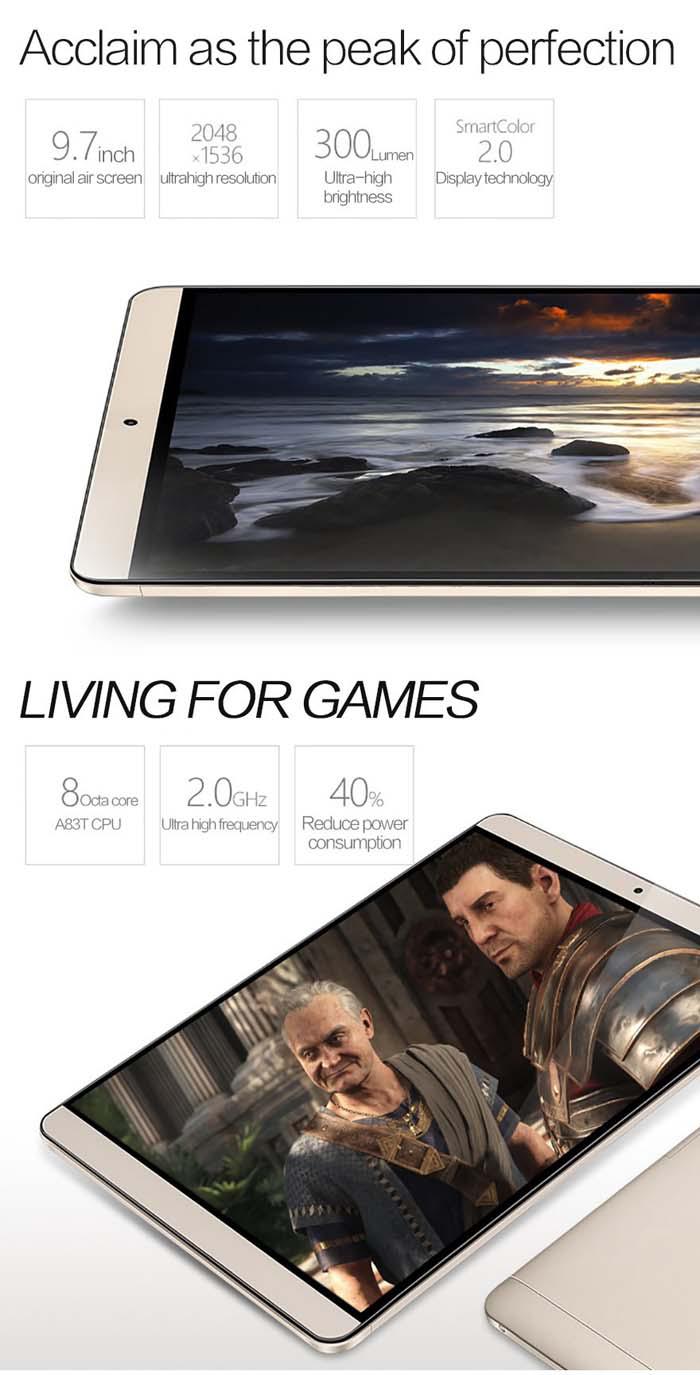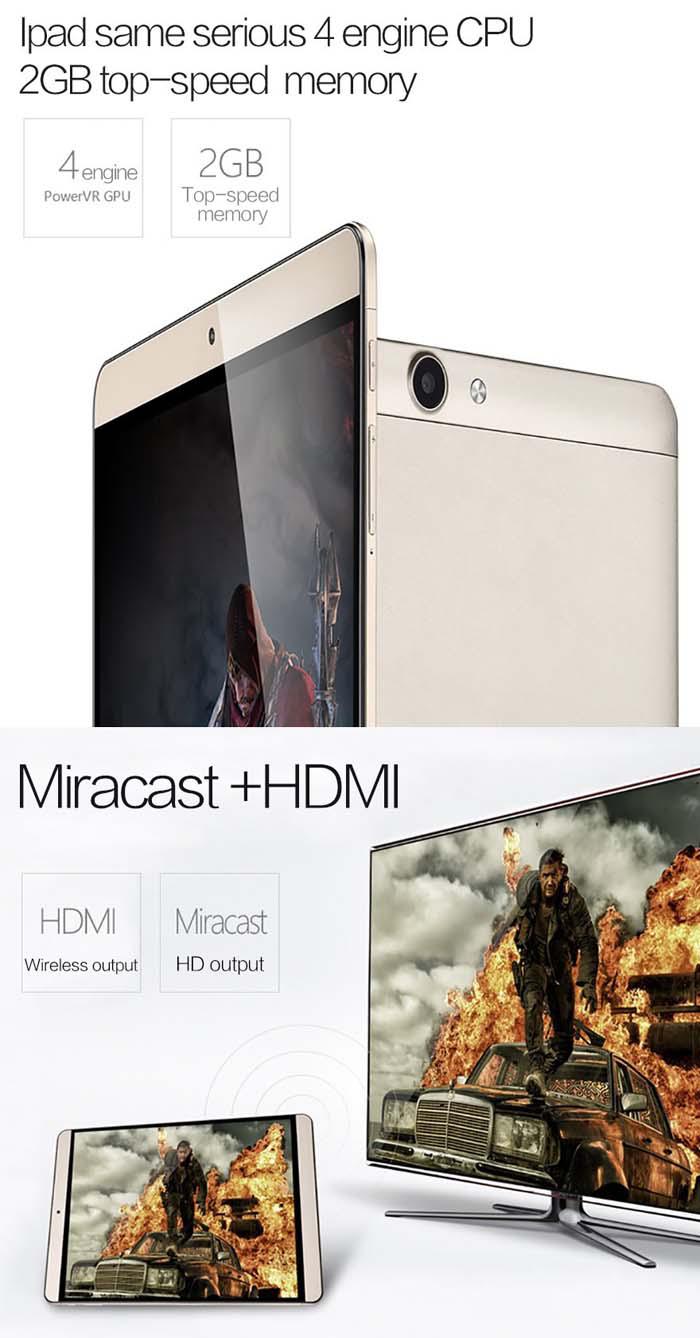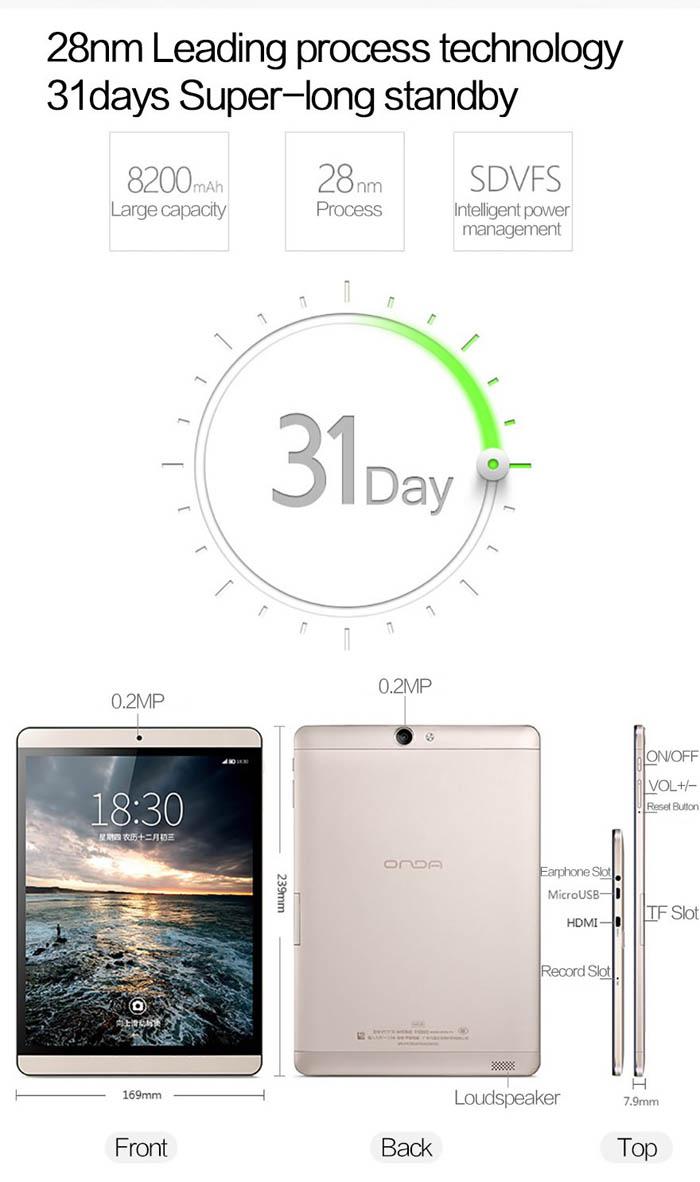 Onda V989 Air Plus 32GB Tablet Features:
OS: Android 4.4 (Support Android 5.1 Update)
CPU: Allwinner A83T octa core, Cortex-A7
RAM: 2 GB
ROM: 32 GB
Card extension: TF card up to 128GB
Screen: IPS, capacitive touch screen, Retina screen
Size: 9.7 inch
Resolution: 2048 x 1536 (4:3)
Visible Angle: 178°
Onda V989 Air Plus 32GB Tablet Other Details:
Gravity Sensor: Yes
Dual Camera: 2.0MP front camera, 2MP back camera
HDMI: Support
Miracast: Support
WIFI: Yes, 802.11 b/g/n
Bluetooth: V4.0
Battery: 8200mAh
Multi-Touch: Support
Video: 1080p full HD play
Interface: usb, Micro SD, Micro HDMI, record hole, reset hole
Skype: Yes
Email and Browser: Yes, built in
Earphone Interface: 3.5mm
Onda V989 Air Plus 32GB Tablet Size: 239*169*7.9 mm
Onda V989 Air Plus 32GB Tablet Weight: 450g
Onda V989 Air Plus 32GB Tablet Contain:
1 x Onda V989 Air Plus 32GB Android Tablet
1 x Micro USB
1 x Charger (right adapter according to the shipping address)
Note: leather case for Black&Gold version is incompatible with the previous Silver&White version's! the camera location is different!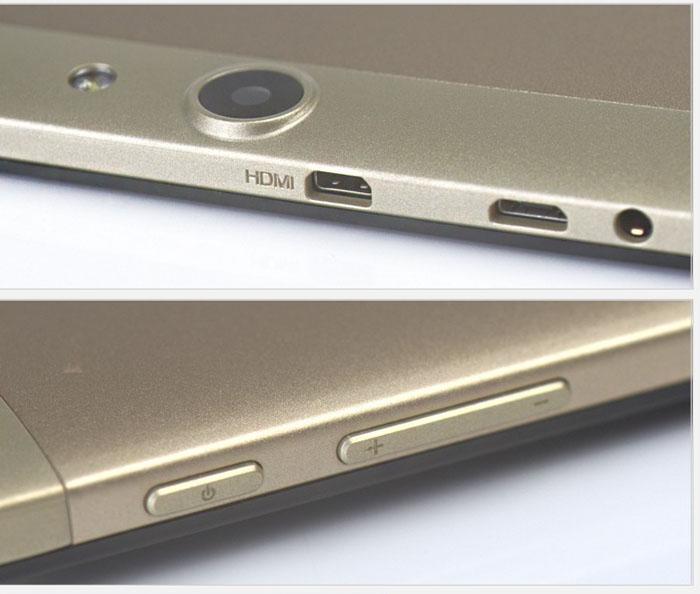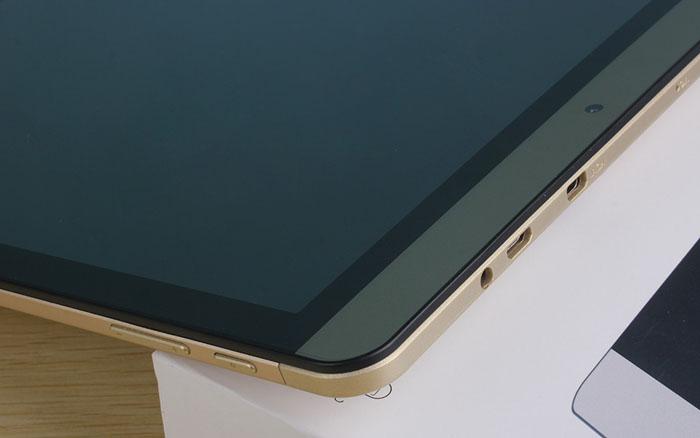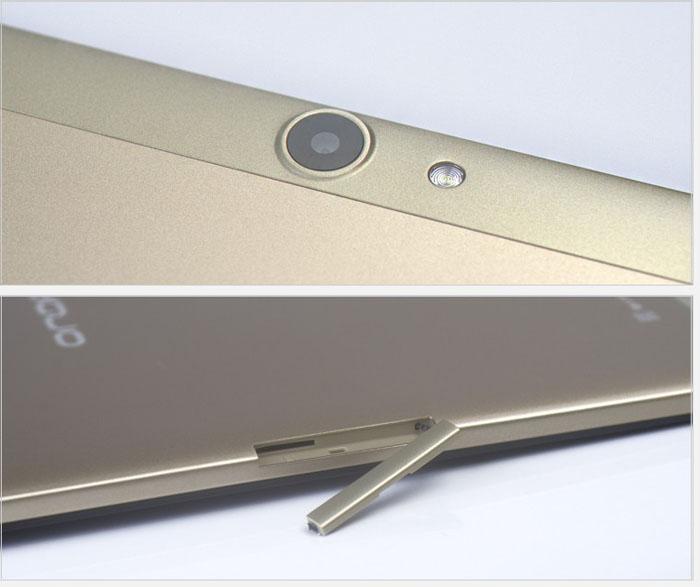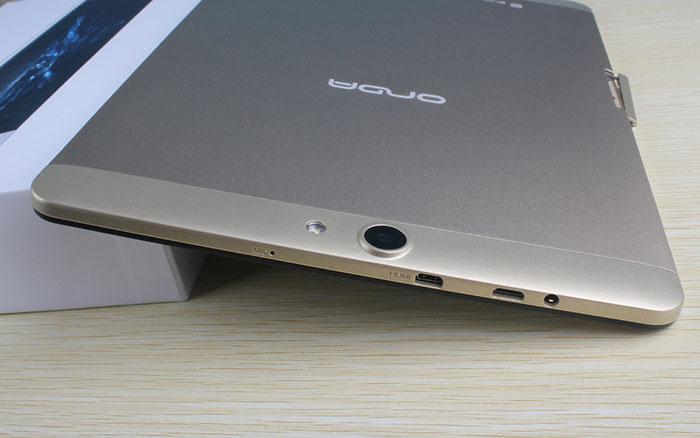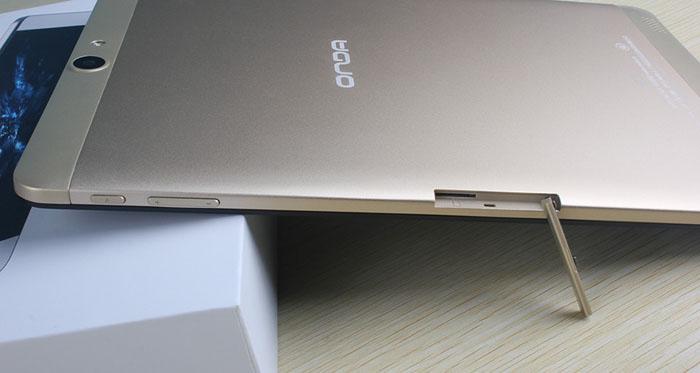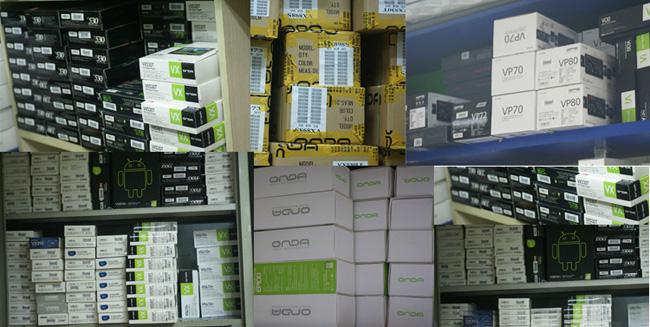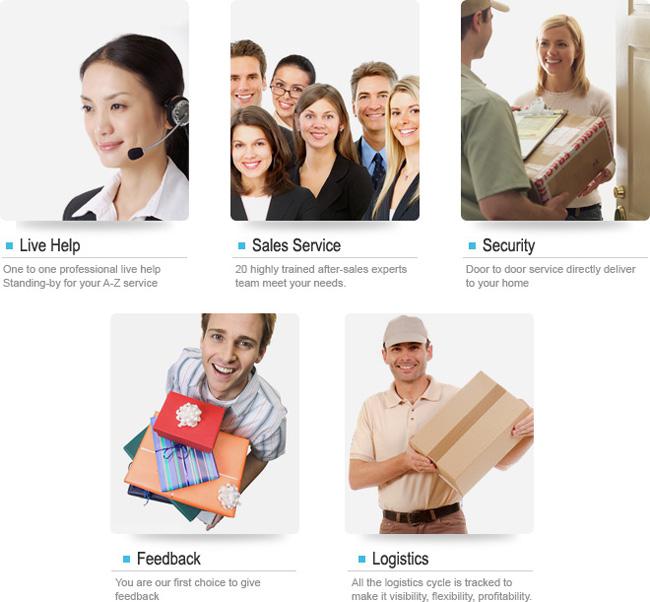 You may also be interested in the following product(s)
Regular Price: $349.99

Special Price: $339.99

Regular Price: $159.90

Special Price: $129.90

Regular Price: $159.90

Special Price: $155.90

Regular Price: $149.90

Special Price: $139.90
Questions on Onda V989 Air Plus 9.7 Inch A83T 2GB 32 GB Retina Screen Tablet
Sort by

From Jack at

4/20/16 7:33 PM

Hello, It's been almost a year I'm waiting for the firmware update for my Onda v989 8-core tablet.
On your web site it says that there is an update for the firmware, 1.0.5 since June 2015, but anytime I try to download it, the system brings me on a chineese web page.
Can you help me? Send me please a link for an english web page. This update i very more than necessary to me. The tablet is causing me freezing issues, bad memory managment. I really need it. Can you help me? It's already my 3rd email I send and no one answers me.

Thank you in advance

Jack
Onda Tablet:
Thank you for your mail.
The latest firmeare is in test and we will release on our website when it is ready.

From Martin at

4/6/16 10:01 PM

It is currently out of stock. When this product will be availible again?
Onda Tablet:
Thank you for your mail.
We just got the latest news that Onda V989 Air Plus 9.7 Inch A83T 2GB 32 GB Retina Screen Tablet was stopped producing. Would you like to look other versions on our webiste such as the obook 11 http://www.onda-tablet.com/onda-obook-11-cherry-trail-11-6-inch-tablet.html

From Omar Chaudhry at

3/31/16 4:05 AM

I purchased Onda V989 Air Core8 (32GB) , having serial Number : V989ABFAV3D00065 in December, 2015, through website T-Store on AliExpress.com
Since last 2 months I am having problem of automatic Shut downs.
Battery is full, and I be just using simple apps, like Facebook or Browser, and this tablet just gives a message of Shutting Down, and then shuts down. First it used to happen once or twice a day. But now it happens even after 10 or 15 minutes, so it has become almost impossible to use the tab.
I have not changed / upgraded any ROM or any software into it, since I bought it. It still has its original Android version 4.4.4, and Firmware version # V1.0.1_v3
I have tried Factory Reset multiple times, but the issue still remains there.
Any idea or suggestion for me ?
Thanks in advance.
Omar
Onda Tablet:
Thank you for your mail.
According to Onda's policy, the warranty and aftersale service are provided by the reseller ,please contact your reseller.

From M Kropp at

3/4/16 6:31 PM

Does this tablet support digitizer active stylus? I am looking for a tablet mostly for handwriting notes with palm rejection. If this tablet does not allow digitizer, is there one of your tablets that does support palm rejection? Thank you so much.
Onda Tablet:
Thank you for your mail.
Onda V989 Air Tablet support Digitizer Active Stylus.

From Rene at

2/22/16 12:32 AM

Hello
Can you propose me a Onda Tablet
Onda V989 Air Plus 9.7 Inch A83T 2GB 32 GB Retina Screen 2048x1536


With front camera : 2.0 MP and Back camera 5.0 or 8.0 MP ?
With port mini HDMI ?
With GPS ?
With minimum 8 000 mAh ?
Thank you for your answer
Onda Tablet:
Thank you for your mail.
Onda V989 Air Tablet support mimi HDMI and o not build in GPS,come with 7200mAh battery.

From vicent at

2/20/16 6:01 AM

Hello

The camera NO WORK!!!

reinstalled camera, not work, when I want to use this message appears "it is not possible to establish a connection with the camera"

I can do?


Best regards.

Onda Tablet:
Thank you for your mail.
Please try update the firmware,maybe you need reset your tablet.


Hello, updated firmware and reset tablet.
THE CAMERA DOES NOT WORK.

I need a solution.

regards



Onda Tablet:
Thank you for your mail.
Could you tell us your order number? We will check it for you soon.

From SDG at

2/19/16 7:29 AM

From Mohd Fazli at

2/19/16 8:12 PM

Q1:
I buy this tablet and it seem pre root. SU binary need to update.
How to update SU binary?
Where need to get SU binary update?
Please help.

Q2:
HDMI out. I have HDMI cable with converter and try to connect with my plasma TV. However no detection between TV and my tablet. How to resolve this?

Q3:
when android update for 5.0 will be release?
How to get it if already available and how to install.

Please advice
Onda Tablet:
Thank you for your mail.
Could you tell us your order number? We will check it for you soon.
The latest firmware is in test, we will release on our website when it is ready.

From Valentin Mattelaer at

2/14/16 4:44 AM

Hi, here are some questions:

- You sold an OTG cable, but is the tablet compatible with OTG functions?
- Is the tablet compatible with a hdmi cable (if I use an adaptater in the mini-HDMI slot)?
- Can I update it to which version of Android?
- Is the tablet compatible with a keyboard you plug in the micro-usb slot?
- How can I choose the color of the tablet between silver and gold?

Thanks for response :)
Onda Tablet:
Thank you for your mail.
Onda V989 Air Plus do not support OTG functions. This tablet come with micro hdmi slot. It support updating to android 5.0. The tablet is compatible with keyboard by micaro-usb slot. We have black gold version now.

From PeterB at

2/12/16 11:16 PM

From Gerry at

2/10/16 12:49 AM

What is the difference between the "Onda V989 Air Plus 9.7" here
and the "Onda V989 Air 9.7" model in the onda-shop.eu?
What ist the "plus"?
Thank you!
Onda Tablet:
Thank you for your mail.
The "plus" of "Onda V989 Air Plus 9.7" means it is a new version upgraded from the "Onda V989 Air 9.7" model.

From Anonymous4461 at

2/1/16 2:47 PM

I heard that many chines companys (e.g. Onda) say there cpu were 2Ghz but normaly they only have arround 1,6Ghz is that true?
Sry for my english :D
Onda Tablet:
Thank you for your mail.
We are Onda Tablet online store, we have Onda Tablet in stock and ready to send.

From Donggeun at

1/31/16 1:03 PM

Hi I bought this tab on 28th Jan, but I didn't get any information about shipping
could you check my order and tell me when can i get the tablet?
My order number is #660032970
Onda Tablet:
Thank you for your mail.
We have sent out your tablet by DHL and you will get your package soon.

From JJW at

1/28/16 9:25 PM

I will buy the Onda V989 Air Plus 9.7 Inch A83T 2GB 32 GB Retina Screen Tablet.
But I heard that it's Chineses holiday from 28/01/16 ~ 25/02/16.
So is it available shipping from China warehouse to South korea in nowaday?
Please check it and reply to me.
Thank you.
Onda Tablet:
Thank you for your mail.
Our holiday from 05/02/2016-14/02/2016
We are Onda Tablet online store,we support shippingto South Korea and you will got your package in 3-5 business days around by Express.

From Eliandy Andojoputro at

1/27/16 5:37 AM

From John at

1/23/16 2:06 PM

From Taras at

1/21/16 10:46 AM

From Jean Donadieu at

1/19/16 11:01 AM

Bonjour,
Before to buy i'd like to know if
Onda V989 Air Plus 9.7 Inch A83T 2GB 32 GB, support GPS and Glonass
does it support also 3G or 4G.
Thank yon
Onda Tablet:
Thank you for your mail.
Onda V989 Air Plus Tablet do not support GPS and Glonass,do not support 3G and 4G LTE network.

From vicent at

1/18/16 5:44 AM

Hello

The camera NO WORK!!!

reinstalled camera, not work, when I want to use this message appears "it is not possible to establish a connection with the camera"

I can do?


Best regards.

Onda Tablet:
Thank you for your mail.
Please try update the firmware,maybe you need reset your tablet.

From Georgi at

1/16/16 5:35 AM

Hi, is it possible to ship this table to Buglaria ? What is the shipping price ? Any chance to declared it as lower price for less taxes ?
Onda Tablet:
Thank you for your mail.
We are Onda Tablet online store,we support shipping to Buglaria and the shipping cost around 12USD,we will print your package value under 50USD.

From jose at

1/16/16 5:24 PM

From Fawad at

1/14/16 11:19 AM

Is the version of Android on this tablet fully compatible with the US Google Play store or is it limited to the Chinese version of Android with play store restrictions?
Onda Tablet:
Thank you for your mail.
Yes,Onda V989 Air Tablet fully support Google Play.

From Mohd Fazli at

1/11/16 9:22 PM

I just brought this tablet. good looking tablet.
Notice from this information android can be upgrade to lollipop.
can you advice step by step how to do that since I already check at system update but it doesn't show new update available.
Onda Tablet:
Thank you for your mail.
Onda V989 Air Tablet support firmware ROM update and we will release the guide on our website.

From Bert Swinnen at

1/10/16 9:46 AM

Could you please inform me when the Onda V989 Air Plus 9.7 Inch A83T 2GB 32 GB Retina Screen Tablet will be available from the european warehouse again. And can you confirm that there won't be any extra duty or taxes to be paid if proucts are shipped to Belgium?
thanks in advance!
Onda Tablet:
Thank you for your mail.
Onda V989 Air Table are out of stock,we will support order service next month in EU Warehouse,we support shipping to Belgium and you will got your package in 3-5 business days by Express.

From peter at

1/10/16 3:14 AM

From minion at

1/10/16 2:32 AM

From Bernhard at

1/8/16 4:16 AM

Hallo!

Can you tell me how to update to android 5. OTA seams not to work.

Can you provide a downloadlink to an page in english language.

thanks a lot,
bernhard
Onda Tablet:
Thank you for your mail.
Onda V989 Air Tablet support firmware update,we will update the firmware ROM download on our website.

From Josedag at

1/4/16 12:43 PM

From Andreas at

1/3/16 8:23 AM

From Adi at

1/3/16 4:34 AM

From DR.shumit at

1/2/16 4:56 AM

can you deliver it to dhaka,bangladesh???how much will it cost in total with shipping and whats the payment method??????/
Onda Tablet:
Thank you for your mail.
We are Onda Tablet online store,we support shipping to Bangladesh and the shipping cost around 29USD.We support Paypal and Bank Transfer.

From Arun at

12/30/15 3:25 AM

Can you send one tablet (V989 Air Plus 32gb) to Belgium as a gift with low value price to not pay taxes in my country?

I have already placed the order for the tablet but want it with a low value price tag for tax reasons.

Thanks in advance, Arun.
Onda Tablet:
Thank you for your mail.
We will print your package value with low price.

From Mohd Fazli at

12/30/15 8:05 PM

From Pedro at

12/29/15 3:35 PM

From Pedro at

12/29/15 3:28 PM

From Ivan at

12/27/15 8:43 AM

From Thet at

12/24/15 11:17 PM

Can you send this product to Myanmar? If so, the option is DHL or EMS? Can support register airmail? How much does it cost for transportation charges by DHL or EMS?
Onda Tablet:
Thank you for your mail.
We are Onda Tablet online store,we support shipping to Myanmar and we support Express DHL/EMS and Airmail,the shpping cost is 19.5USD.

From Thet at

12/24/15 6:50 PM

From Thet at

12/24/15 6:45 PM

Can you send the product to MYANMAR? If so, the option is only EMS and DHL? can support register airmail?
Onda Tablet:
Thank you for your mail.
We are Onda Tablet online store,we support shipping to Myanmar and we support Express DHL and EMS,we also support Airmail shipping.

From Jesus at

12/23/15 12:41 AM

last week, I received Onda V919 Air Tablet PC Windows 10 + Android 4.4. This tablet has included a Android version without google play. Could we help me to instal google play?
Thanks in advanced.
Regards
Onda Tablet:
Thank you for your mail.
Onda V989 Air Tablet pre-installed with Google Play Store and you can install Google Play APK.

From Nikos at

12/21/15 9:38 AM

Can you sent one tablet (V989 Air Plus 32gb) to Greece as a gift with low value price to not pay taxes in my country?

Thanks in advance, Nick.
Onda Tablet:
Thank you for your mail.
We support shipping to Greece and we will print your package value with low price.

From Richard at

12/20/15 12:27 PM

I have ordered a V989 with number 660032128 today and forgot to add a case to my order. I want to order a black leather dass with it. How can i do this without extra shopping cost?
Onda Tablet:
Thank you for your mail.
Our sale service will contact you soon,please check your mail.

From Hendrick at

12/19/15 2:01 AM

From Andreas at

12/18/15 8:24 AM

From Andreas at

12/18/15 8:15 AM

From Tauland at

12/15/15 1:59 AM

Can you please suggest me a product which fullfills those requirements? :

a. Display 9-10 inch
b. OS Android
c. Support Bluetooth,Wireless, Ethernet, Sim Card, mini usb 2.0 port,3G/4G
d. Protective case
e. Back Camera 5MP

And the respective prices please.

Thanks

Onda Tablet:
Thank you for your mail.
Please check Onda V989 Air Plus Tablet.

From Tom at

11/30/15 10:40 AM

From Communeau at

11/29/15 1:12 AM

From bullseie at

11/28/15 2:34 PM

WHat is the difference between Onda V989 Air vs Onda V989 Air Plus .. When i search google for review , i only see Onda V989 Air and not Air plus. Are both the same? if different can any one tell me what the differences are? Are there any customs for shipping to USA?
Onda Tablet:
Thank you for your mail.
Onda V989 Air Plus Tablet come with more powerful CPU and the upgrade version of Onda V989 Talet.

From Yous at

11/28/15 5:11 AM

From Kostas at

11/27/15 6:51 AM

I ordered Onda V989 Air Plus 9.7 Inch A83T 2GB 32 GB Retina Screen Tabletwith order No #660031527. Could you please setup it for Greece? (Play store, greek language etc)
Onda Tablet:
Thank you for your mail.
Onda V989 Air Tablet support Google Play Store and pre-installed with Greek Language.

From Yeadon563 at

11/24/15 5:18 PM

Can you write to an external SD card ? Exactly what versions of Android does it run, 4.4.what? What is it's battery life?
Onda Tablet:
Thank you for your mail.
Onda V989 Air Tablet support external SD card and Onda V989 Air Tablet pre-installed with Android 4.4 OS and support 3-4 hours Video Playing.

From communeau at

11/13/15 11:57 PM

From Dragan at

11/9/15 1:34 AM

Dear Onda Customer Support!
I am searching for any of your tablets that do not have internal ROM storage divided into 2 partitions (one for apps and one for user media etc). For example, your model onda v989 air plus 32 GB - are all 32 GB free for installation of the applications?
If not, could you please tell me which models don't have internal storage divided into 2 partitions?
Thank you very much!
Onda Tablet:
Thank you for your mail.
All Andorid and IOS Device come with system storage,come with two parts.

From mind at

11/8/15 4:09 PM

From Buyer at

11/6/15 9:10 AM

From Jack at

11/6/15 8:57 PM

What languages are supported on the Onda V989 Air Plus 9.7 Inch A83T 2 GB 32 GB. I wonder if Polish is one of the Input languages.
Also, are you guys planning to have a new model of this Tablet soon?
Onda Tablet:
Thank you for your mail.
Onda V989 Tablet support multi Language.

From Ahmed at

11/4/15 7:53 PM

From Samuel at

10/26/15 2:02 AM

From Alex at

10/24/15 2:20 PM
Ask Your Own Question
Customer Reviews
Good tablet with retina screen Review by

Mohd Fazli

Good looking tablet. just need to update firmware since have some minor issue with lag on current firmware.
(Posted on 1/11/16)

Best procesor Review by

Muski

This procesor is really speed. A lot of score in antutu benchamark, I was buy this and iam really happy (Posted on 11/10/15)