Details
Onda V818 Mini Quad Core is the latest Onda Quad Core Mini Android Tablet,Onda V818 Mini adopt 7.9 Inch IPS Screen RAM 1GB,Dual Camera,WIFI.
Onda V818 Mini Features:
OS:  Android 4.1.1
CPU: A31S Quad Core
GPU: 8 Core Power VR SGX544
RAM     1GB,DDR3
Storage  16GB
Size:   7.9 inch
Display:  IPS
Resolution:  1024*768 IPS
Screen PPI: 162
Visible Angle: 178°
Daul Camera:Front 0.3 Megapixels,Back 5.0 Megapixels Auto Foucus
Video: 4K HD Videp Play with formats of MP4/3GP/3G2/RM/RMVB/ASF/FLAC/APE/MOV etc.
Android Market     Yes
Onda V818 Mini Details:
Extend Card     Support TF card up to 32GB extended
Earphone Interface     3.5mm
Multi-Touch     Yes, 10 points touch
Music     MP3/WMA/FLAC/APE/WAV/RA/Ogg/MIDI/3GP etc.
Ebook     UMD, TXT, PDF, HTML, RTF, FB2…
Email and Browser: Yes, built in
Gravity Sensor     Yes
Skype     Yes
WIFI:    802.11b/802.11g / 802.11n
OTG Function: Support
Work Time: Up to 6~8 hours
Battery : Li-Poly 4000mAh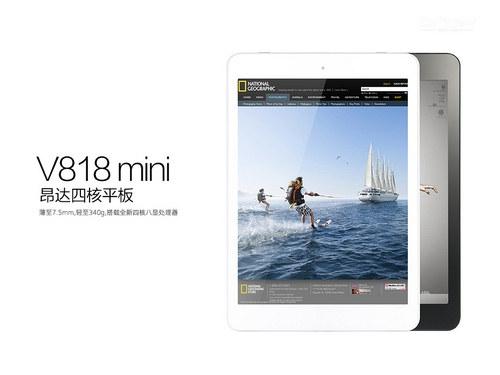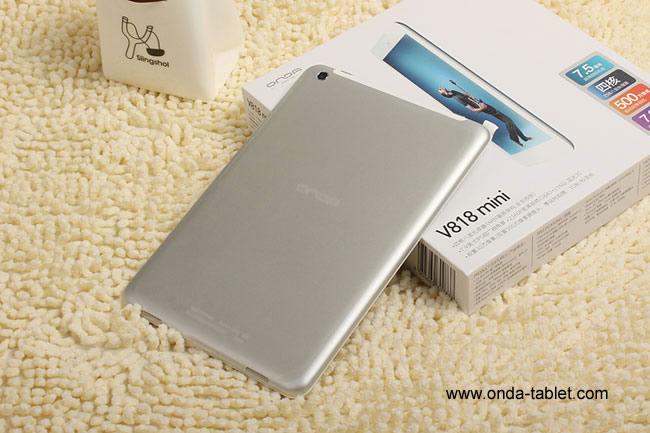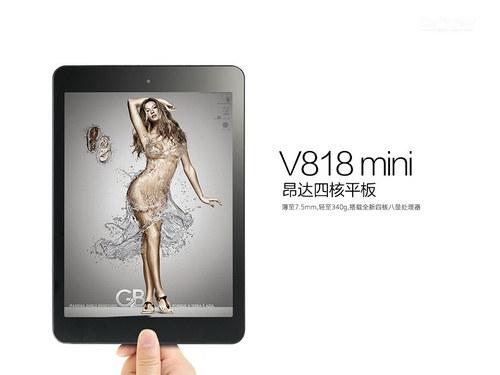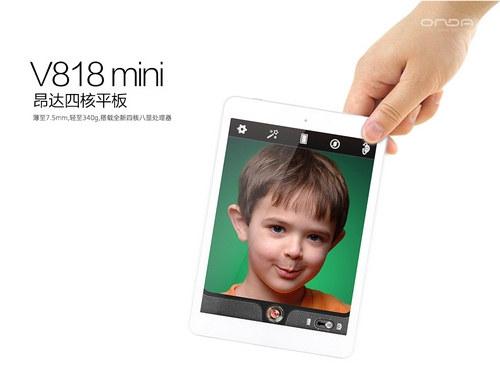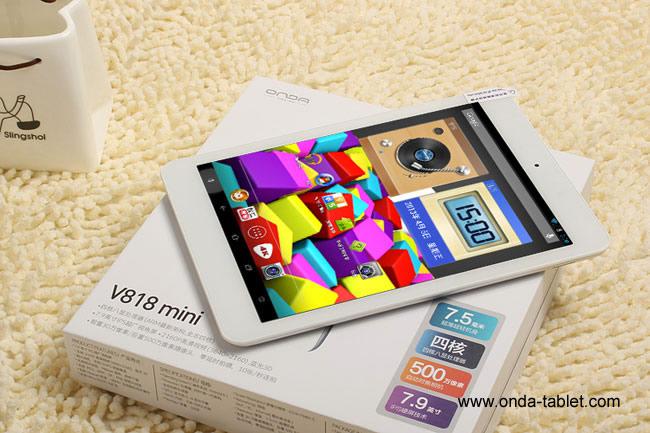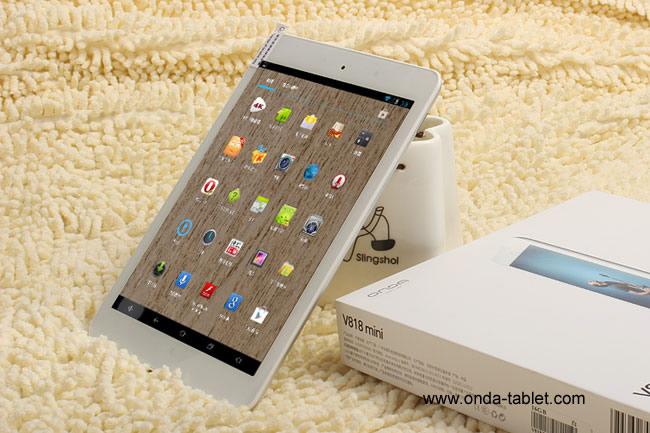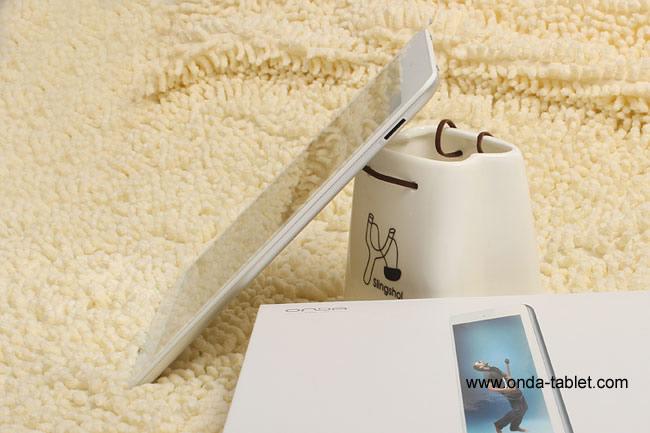 Onda V818 Mini contain:
1 x Onda V818 Mini Quad Core Tablet
1 x USB cable
1 x Charger
Onda V818 Mini Weight: 339g
Onda V818 Mini Size:139*200*7.5mm
Payment:
* We accept PayPal,Western Union,Wired Transfer.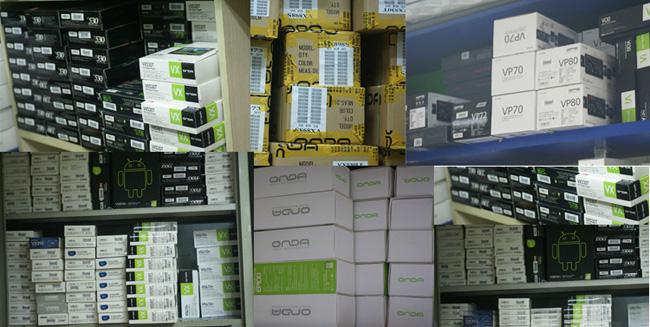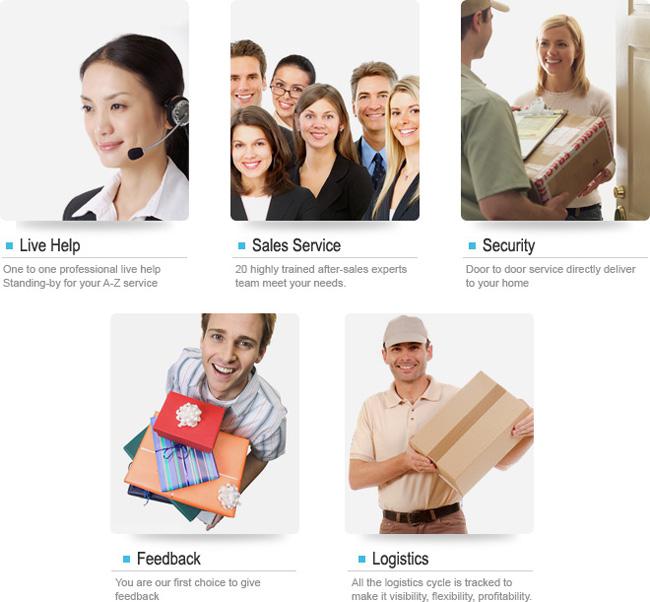 You may also be interested in the following product(s)
Regular Price: $239.90

Special Price: $219.90

Regular Price: $189.90

Special Price: $169.90

Regular Price: $289.90

Special Price: $239.90

Regular Price: $259.90

Special Price: $249.90
Questions on Onda V818 Mini Quad Core 7.9 Inch Android Tablet WIFI Dual Camera 16GB
Sort by

From fernando oliveira at

4/23/13 6:46 AM

hello, do you have a store in portugal or any seller in Portugal?if not, how much and how long to send to Portugal?i like your tablets, they seem very complete. can any of them work as telephone?does any of them as quad core, gps, wi fi, bluetooth and android all in one?
Onda Tablet:
Thank you for your mail.
We do not have reseller in Portugal and now we do not have Onda Tabelt support SIM Phone Call.

From riichard at

4/23/13 11:50 PM

From David at

4/22/13 5:52 AM

From Gianni Carnevale at

4/22/13 6:48 PM

From Sergey at

4/21/13 3:23 PM

From Yaron at

4/21/13 1:51 PM

1. Do you ship to Israel? For how much? How long does the shipment take?
2. What is the difference between the 818 and the 813 in terms of performance? Is the 813 much faster? How does the difference in memory 1GB vs. 2GB makes a difference? Which is more stable?
Onda Tablet:
Thank you for your mail.
We support shipping to Isreal and the shipping cost is 15.5USD,you will got your package in 10 days around.
Onda V818 are mini code and V813 are 8 Inch Tablet PC model.
Onda V813 RAM 2GB and V818 Mini 1GB RAM,both are stable.

From Andy at

4/21/13 1:38 AM

From Euan at

4/19/13 1:14 AM

Does on a v818 have fullHD video recording and play?
Do you have it in stock now.
How long would it take to deliver to Melbourne my home city.

Regards
Euan
18 April 2013;
Onda Tablet:
Thank you for your mail.
Onda V818 Mini have fullHD Video Recording and Playing and it's in stock and ready to send.
You will got your package in 3-5 days around by Express.

From Martin at

4/19/13 1:14 AM

From tobias at

4/18/13 7:30 AM

hello, is there any difference in the display quality in regards of color or brightness comparing the 818 and 813?
Does the 1 mega extra RAM in 813 make any difference compared to the 818 in regards of performance?
Onda Tablet:
Thank you for your mail.
Onda V818 Mini use 7.9 Inch IPS screen,the same as ipad mini.
Onda V813 use 8 Inch IPS screen,and RAM 2GB.

From w.j. pieterson at

4/17/13 4:44 AM

From Daniel at

4/17/13 2:41 AM

Hi!

Do you send to Spain?

Do you have v818 Black in stock?

If yes, Where may I choose he color of the tablet?


Thank You
Onda Tablet:
Thank you for your mail.
We support shipping to Spain and now we only have V818 Mini White version in stock and ready to send.

From GaryS at

4/15/13 6:14 AM

What fixes and enhancements does the new firmware give - have tried to d/l but image is corrupt and the document only gives instructions on installation .
I assume that the v818 and v813 don't have bluetooth or gps .
Onda Tablet:
Thank you for your mail.
Onda V813 Quad Core do not build in Bluetooth and GPS.

From tozy jnr i at

4/15/13 4:25 AM

From yazid at

4/14/13 12:56 AM

From Jean-Noel at

4/13/13 4:32 AM

From Mostafa at

4/12/13 12:31 PM

Hi .
which tablet is more powerfull in games and videos ?? Onda v818 or 813 ??
Do they have gps or boLuetooth ??

Onda Tablet:
Thank you for your mail.
Onda V818 AND v813 have same powerfulk GPU,the same game ability.
Onda V818 Mini do not have bluetooth and GPS.

From Christian at

4/12/13 4:03 AM

hi , can you give me a pricelist? im so like to have a white one..
can it be delivered to Indonesia? how much tax shipping? thanks
Onda Tablet:
Thank you for your mail.
Onda V818 Mini White version is in stock and ready to send.
We support shipping to Indonesia and the shipping cost is 15.5USD.

From delva at

4/9/13 4:14 AM

hii. . .
this tablet support a 3g or SMS (Short Massege Service) and
whether the future can be updated if there is a newer version of jelly been??

thank's
Onda Tablet:
Thank you for your mail.
Onda V818 Mini support external 3G USB Dongle and support Android 4.2 Firmware update.

From aperature at

4/8/13 12:33 PM

From tank at

4/8/13 3:26 AM

From wboey at

4/8/13 12:33 AM

From yaz at

4/7/13 10:50 AM

From dyazpo at

4/7/13 8:35 AM

From Shawn at

4/7/13 6:33 AM

1) Is the Onda V818 Mini available for order now?
2) How much is the postage to Singapore?
3) How many days does it take to reach Singapore?
4) Which version of Android comes pre-installed on the tablet? How do I do future updates of the Android version? Is it through the Onda web site?
5) Can I use Google Play on the tablet?
6) I'm concerned that the display resolution is not good - how does it compare with the Nexus 7 display?
Onda Tablet:
Thank you for your mail.
Onda V818 Mini Quad Core is in stock and ready to send.
The shipping cost to Singapore is 15.5USD,you will got your package in 7 days around.
Onda V818 Mini come with Android 4.1 OS,you can update the firmware though OTA.
v818 Quad Core is pre-installed with Google Play Store.
V818 use 7.9 Inch IPS screen and screen PPI is 162,the same as iPad Mini.

From Marin at

4/7/13 12:16 AM

From masayuki at

4/6/13 2:54 AM

From John at

4/5/13 12:08 PM

This looks to be a wonderful tablet. A real ipad mini replacement at half the price. However it doesn't have some feature the ipad mini does, like Bluetooth and GPS. It's my understanding that while the A31 cpu does not support those functions, the A31s does. I know they're are not supported at this time, but are there future plans to support such features? And if so, when?
Thank you.
Onda Tablet:
Thank you for your mail.
When we got the latest message from our Onda,we will submit on our website.

From John at

4/4/13 10:54 PM

From AD at

4/2/13 6:27 AM

From Daniel at

4/2/13 1:24 AM

From Ursula at

4/1/13 2:37 PM

Hello. I want to buy a Onda V818 mini in Color 'BLACK'. Is it possible to send me a special Version of Onda V818 mini with a build in 6000mAh or better a 8000mAh battery? Please can you send me an Email when Onda V818 mini in Color Black (with a 8000mAh battery - this would be great!) is in stock? Thank you so much for your answer and many greetings from AUSTRIA (not Australia).
Onda Tablet:
Thank you for your mail.
Onda V818 Mini Quad Core black version is pre-order,and build in 4000mAh battery.

From Karsten at

4/1/13 2:09 PM

From Dario at

4/1/13 10:38 AM

From mike at

4/1/13 4:35 AM

Hi i have some questions to do about this product
1) If i plug in a USB Bluetooth Dongle would it work ?
2) the Work Time: Up to 6~8 hours is at full of use of the cpu - gpu and the peripherals ?
3) is it possible to buy and a second battery with this product ?
4) could you please email me when it would be available ?
5) Should i pay some extra taxes for the Onda v818 ? If yes could you please write on it that it is a gift ?
6) can you send me a screen protector and a case cover of my joyce in the same order with this item ?

thanx a lot
Onda Tablet:
Thank you for your mail.
Onda V818 Mini Quad Core do not support Bluetooth.
For 6-8 hours is full use of CPU.
Onda V818 Quad Core is build in Battery.
v818 White version is in stock and ready to send and black version will take about 7 days later.
We will print your package value under 50USD.We will release Onda V818 Mini Leather case and screen protector on our website.

From Sasho at

4/1/13 2:33 AM

Hi company, Im interesting if bulgarian language is supported?
Please email me when Onda V818 Mini is in stock
Thank you very much
Onda Tablet:
Thank you for your mail.
Onda V818 Mini White version is in stock and ready to send,please check it here (http://www.onda-tablet.com/onda-v818-quad-core-7-9-inch-mini-android-tablet-hdmi-wifi-white-16gb.html)

From Karsten at

3/31/13 5:35 AM

From mike at

3/31/13 4:10 AM

From Simon at

3/31/13 1:25 AM

From mike at

3/31/13 6:15 PM

Hi could you please inform me when onda V818 will be again on the market.
Is there any battery with more capacitance to replace it with the one in onda ,?
Onda Tablet:
Thank you for your mail.
Onda V818 Mini Quad Core will be in stock in 1 or 2 business days.
Onda Tablet is build in Battery.

From Ursula at

3/30/13 12:10 PM

I am also very interested in your Mini Tablet Onda V818.
Do you have a Onda V818 mini with a Li-Poly 5000mAh battery? (like I saw on your Homepage:
Onda V818 Mini Features:
Android 4.1.1
Li-Poly 5000mAh battery
Products: Onda V818 Mini
Posted in News By Onda)
How much are the shippung costs to Austria? Thank you for answer..

Onda Tablet:
Thank you for your mail.
Onda V818 Mini Quad Core build in 4000mAh battery.
The shiping cost to Australia is 15.5USD.

From adi at

3/30/13 2:52 AM

From JM_Spain at

3/29/13 1:56 AM

From Gabor at

3/29/13 10:43 PM

From Jason at

3/28/13 2:11 PM

From Vadim at

3/28/13 1:56 AM

From mucknich at

3/28/13 12:05 AM

From karenm at

3/27/13 12:00 PM

From jihaine at

3/27/13 10:16 AM

From Sasho at

3/27/13 6:20 AM

From Anatoly at

3/27/13 12:25 AM

Can i pay by credit card, such as visa or maestro or there only western union/wire transfer are able to Ukraine ?
How much is delivery to Ukraine costs ?
When it will be in stock (date) ?
Is there a leather case for this model in stock ?
Onda Tablet:
Thank you for your mail.
We support Paypal and West Union,you can use your credit card through Paypal or West Union.
The hsipping cost to Ukraine is 15.5USD.
Onda V818 Mini Quad Core will be in stock the next April.
We will release Onda V818 Mini Quad Core Leather case.

From Richy at

3/26/13 11:15 AM

From mijel at

3/26/13 8:52 AM

Hello,
The accesories (cases) from the ipad mini are 100% compatibles wich v818?
Send me email when exist stock please
THanks
Onda Tablet:
Thank you for your mail.
No,iPad Mini do not support Onda V818 Quad Core.
When we got Onda V818 Mini Quad Core in stock,we will email you.

From Andy at

3/26/13 6:17 AM

From Gabor at

3/26/13 4:08 AM

Hi, could You please send me an email when this product will be available ? I also want to ask about the shipping. How much will cost the delivery to Hungary and how many days it will take ?
I am interested in your Mini Tablet Onda V818 Quad Core, can you email me when you dot it in stock?
Thanks a lot.
Onda Tablet:
Thank you for your mail.
When we got V818 Quad Core in stock,we will email you.
The shipping cost to Hungary is 15.5USD,you will got your package in 7-10 days around.
Onda V818 will be in stock the next month.

From Eric at

3/26/13 11:28 PM

What is the technical difference between Onda 813 and 818 except the screen being 0,1 inch smaller? How you make the 818 100 grams lighter and keep the same specs?Why would anybody choose the 813?
Onda Tablet:
Thank you for your mail.
Onda V818 build in A31s Quad Core and only 340g.

From jony at

3/25/13 3:28 PM

hi,
is there any difference on the operformance between the v818 to
the v813/812/811? it has different prosessor.
can you email me when it will be in stock
Onda Tablet:
Thank you for your mail.
Onda V818 Mini Quad Core is 7.9 Inch IPS screen and V813/812/811 is 8 Inch.
V818 build in A31s Quad Core CPU and V813/812/811 build in A31 Quad Core.

From Andrey at

3/25/13 12:02 PM

Hi!
What kind of matrix and sensor in it?
Will it charge from usb?
Can you email me, when it will be in stock?
Thnx!
Onda Tablet:
Thank you for your mail.
3 Axis G-sensor.
Onda V818 Mini support charging by USB.
When we got Onda V818 in stock,we will email you.

From Mano at

3/25/13 5:46 AM

From Natasha at

3/25/13 8:53 PM
Ask Your Own Question
Customer Reviews
Meraviglioso - Wonderful Review by

Sabino

Piccolo, leggero, grafica eccezionale e veloce; promesse mantenute in toto.
Acquisto consigliatissimo.
Grazie allo staff, peccato, avevo chiesto nero ma è arrivato bianco ma è solo un dettaglio piccolo piccolo..

Small, lightweight, excellent graphics, fast - promises kept in its entirety.
Buy highly recommended.
Thanks to the staff, too bad, I had asked black but white has arrived but it's just a tiny little detail .. (Posted on 4/20/13)

Super tablet - definatley worth the money Review by

TonyC

Just received this tablet and installed most of the apps I had on another tablet using Google Play. A few were not available on Google Play but I was able to transfer them indirectly from my other tablet and they they work fine.
I don't know what was more exciting, opening the parcel or watching the delivery tracking. It only took 48hrs factory to UK (door to door) once they had been packaged for sending. Only two very minor niggles (not enough to remove a whole star - it would be 4.8). The manual is in Chinese with no other languages. and there were some pre-installed Chinese apps. In both cases as the tablet was "Englishified" a little extra thought could go into the text and default apps.Over all very impressed so far. (Posted on 4/18/13)

Excellent Product! Great value. Review by

William

My V818 arrived in Australia 7 days after ordering.
Worked straight out of the box. English language installed.
Took five minutes to set-up. Great screen, very smooth, easy access to Google store. Highly recommended.
(Posted on 4/10/13)

australia Review by

hossam elbealy

do u shipping it to sydney in australia ? and how much does it cost ?
if yes can u notify me once it come out ? (Posted on 3/30/13)