Details
Onda V819i Intel Tablet pre-installed with Quad Core 64-bit 22nm Bay Trail-T 1.83GHz Processor,with 1024*768 IPS Screen,Dual Camera.

Onda V819i Quad Core features Intel Bay Trail-T Z3735 processor,1.83GHz.
DDR3 L RAM,eMMC up to 150MB/s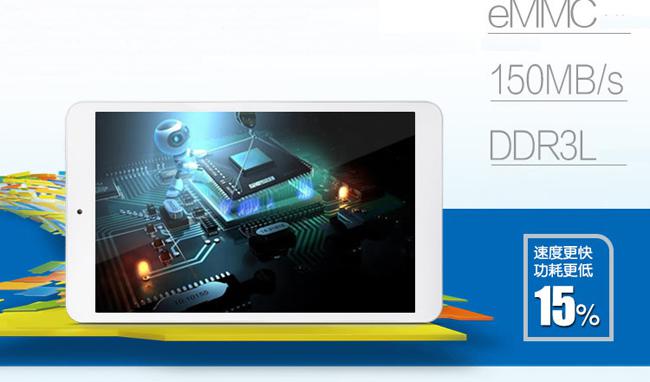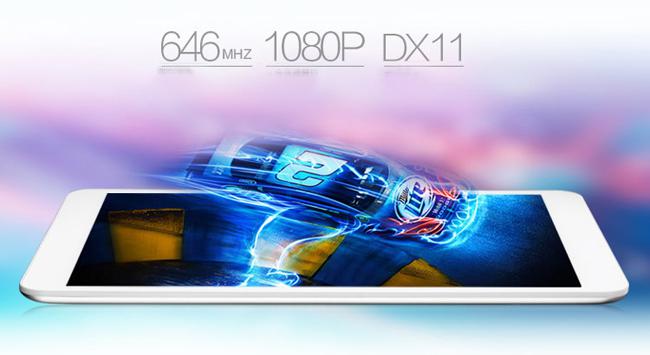 8.0 Inch HD IPS Gorilla Glass Touch Screen
189 IPS Screen PPI with 1280*800 resolution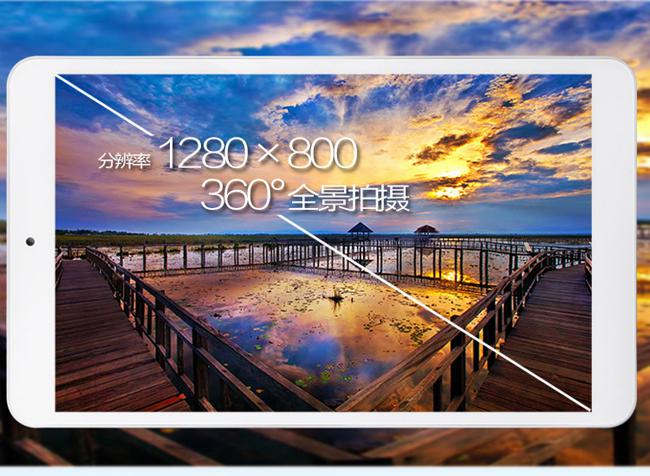 Onda ROM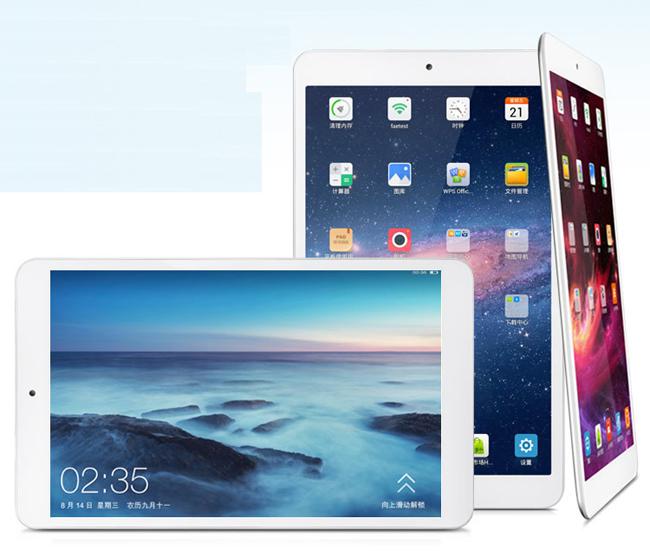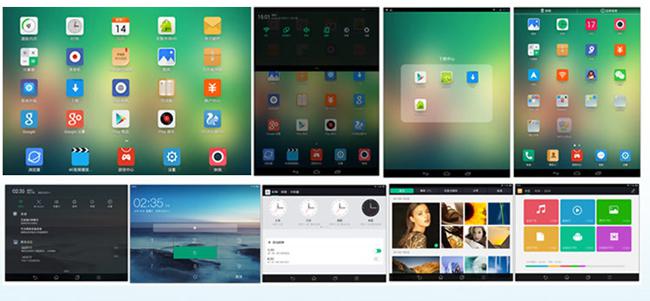 Onda V819i Intel Tablet Features:
OS: Android 4.2
CPU: Intel 3735E Quad Core 64-bit Bay Trail-T,22nm,1.83GHz,support Burst Technology 2.0
GPU: Intel HD Graphics for BayTrail
RAM    1GB 64bit DDR3L
Storage   16GB eMMC
Bluetooth: Support
Shell Material     Metal
Screen: Capacitive Touchscreen, 1280*800 High-resolution Screen
Size:   8 inch
Resolution:    1280*800 Pixels (16:10)
Display:  IPS Screen
Daul Camera:  2.0MP Front + 5.0MP Back with AutoFocus (OV Camera)
Onda V819i Intel Tablet Details:
Speakers: Dual AAC Speaker
TF Card: Support up to 128GB
Video: 4K HD Videp Play with formats of MP4/3GP/3G2/RM/RMVB/ASF/FLAC/APE/MOV etc.
Gravity Sensor     Yes
Skype     Yes
Multi-Touch     Yes, 10 points touch
OTG:   Yes
HDMI:  Yes,Mini HDMI
Play Store:  Yes, built in
Extend Card     Support TF card up to 32GB extended
Email and Browser: Yes, built in
WIFI:    Yes, 802.11 b/g/n
Earphone Interface     3.5mm
Video     1080P, AVI/MOV/MP4/RMVB/FLV/MKV…
Music     MP3/WMA/WAV/APE/AAC/FLAC/OGG
Ebook     UMD, TXT, PDF, HTML, RTF, FB2…
Battery :  Li-ion 4200mAH
Onda V819i Intel Tablet contain:
1 x Onda V819i Intel Tablet
1 x USB cable
1 x Charger
Onda V819i Intel Tablet Weight:  354g

Onda V819i Intel Tablet Size:  207*122.5*8.5mm

Payment:
* We accept PayPal,Western Union,Wired Transfer.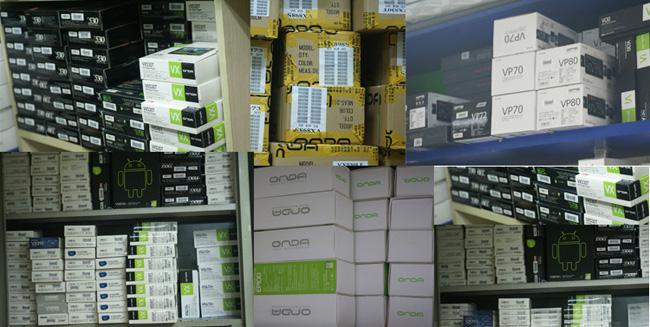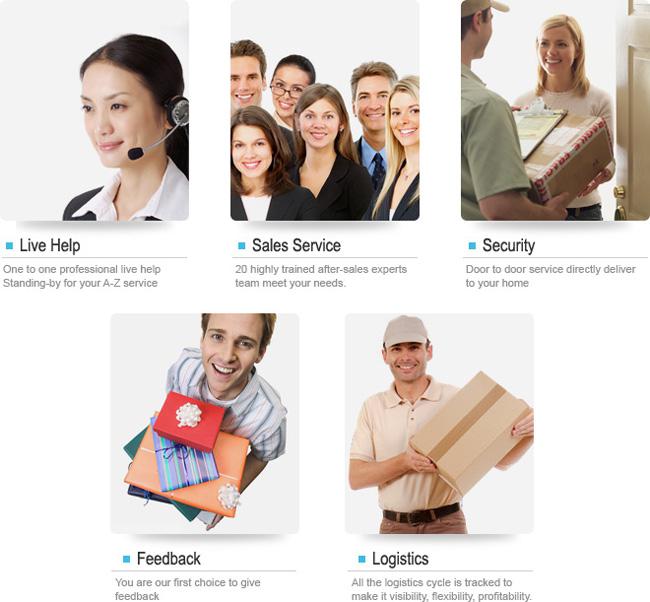 You may also be interested in the following product(s)
Regular Price: $239.90

Special Price: $169.90

Regular Price: $159.90

Special Price: $129.90
Questions on Onda V819i Intel Bay Trail-T 8 Inch IPS Screen Quad Core Android Tablet PC
Sort by

From Rober at

8/28/14 1:45 PM

From subhi at

8/18/14 1:06 PM

From Barbara at

8/12/14 1:35 PM

From A at

7/30/14 1:40 PM

From LuisM at

7/24/14 12:33 PM

From Den at

7/19/14 2:24 AM

From DK at

7/18/14 4:36 AM

From New user at

7/17/14 6:53 AM

From Gasparel at

7/16/14 11:13 AM

From qwerty1684 at

7/15/14 4:47 PM

From Gabriel at

7/14/14 1:38 AM

From Ishola at 9/7/2014 11:30am at

7/9/14 5:10 AM

From 4rm T at 9/7/2014 8:30am at

7/9/14 12:36 AM

From 4rm T at 9/7/2014 8:30am at

7/9/14 12:36 AM

From 4rm T at

7/9/14 12:25 AM

From me at

7/6/14 8:02 AM

From kamonchai at

7/5/14 2:29 AM

From Francesco at

7/3/14 12:11 AM

Hi, i want to know if the onda v819i is available and ready to be shipped. I also would like to know the cost of shipping to Italy and how much time does it take in orde to arrive at destination. Thanks in advance.
Onda Tablet:
Thank you for your mail.
We have Onda V819i Intel Tablet in stock and ready to send,the shipping cost to Italy is 15.5USD,and you will got your package in 3-5 business days.

From Ago at

7/2/14 4:33 PM

From Francesco at

7/2/14 7:35 AM

Hi, i want to know if the tablet is immediately available for shipping, and how much is the cost for shipping to Italy, and also how much time it takes in order to arrive. Thanks in advance
Onda Tablet:
Thank you for your mail.
Onda V819w Tablet will be in stock next week.The shipping cost to Italy is 15.5USD,you will got your package in 3-5 business days by Express.

From Nikos at

6/25/14 3:02 AM

From Mananpa at

6/24/14 3:54 AM

More easy using a Virtualbox machine and Hirensboot with Ghost and create a backup of Windows 8.1 installed in the virtual machine, and install this with hirensboot with ghost in the Intel tablet!!
Onda Tablet:
Thank you for your mail.
We will update the firmware ROM on our website.

From Rizki at

6/23/14 6:38 PM

From MHC at

6/13/14 12:50 AM

Can the 819i tablet work with Holux M1000c Bluetooth GPS receiver or any other Bluetooth enabled GPS receiver?
http://www.holux.com/JCore/en/products/products_content.jsp?pno=351

Thanks

Onda Tablet:
Thank you for your mail.
We are not sure,we ill test for you.

From roma at

6/12/14 9:30 AM

From Ago at

6/11/14 12:00 AM

From Linda at

6/4/14 5:09 PM

Do you guys deliver to South Africa? And is it for free or do i pay? And after how long must i expect it after i pay?
Onda Tablet:
Thank you for your mail.
We support shipping to South Africa and the shipping cost is 15.5USD,you will got your package in 5-7 days around by Express.

From Antonio Guanaré at

6/1/14 1:17 PM

You have the tablet for immediate delivery? How much is shipping to Brazil? Do you have information on the satisfaction of Brazilians who bought the tablet? Hug.
Onda Tablet:
Thank you for your mail.
We have Onda V819i Intel Tablet in stock and ready to send,we support shipping to Brazil and the shipping cost is 26.0USD.
We will print your package value under 50USD.

From Romy at

5/31/14 3:27 AM

Hi, this is x86 architecture right? And it is can be installed with windows 8. Can I install linux (maybe ubuntu for example) on it?
Onda Tablet:
Thank you for your mail.
Yes,this is X86 Architecture and support Windows 8 OS install.
Onda V819i Intel Tablet do not support Linux OS install.

From Shalyni at

5/30/14 12:56 AM

From keweno at

5/29/14 6:05 AM

does it come with free leather case

does it have bluetooth and gps

how much is shipping to Nigeria and how long does it take?
Onda Tablet:
Thank you for your mail.
Onda V819i Intel tablet package contain Tablet,USB Cable and Charger.
Onda v819I Tablet build in Bluetooth,do not build in GPS.
The shipping cost to Nigeria is 12.4USD and you will got your package in 3-5 business days around by Express.

From nikon at

5/25/14 4:38 AM

From reza at

5/24/14 12:03 PM

From nikon at

5/24/14 11:07 PM

From Agos at

5/23/14 3:30 AM

From saiful at

5/22/14 3:49 AM

Hello!
How much time will be required for delivery to DhakaBangladesh? I understand that shipping will cost 15.5 USD, Is it excluding Tax ? Battery is only 4200 mah, how much time tablet will work?
Onda Tablet:
Thank you for your mail.
You will got your package in 3-5 business ays,and Onda V819i Intel Tablet support 5-6 hours Video playing.

From Vadim at

5/19/14 12:20 AM

From Alexei Savchencko at

5/12/14 12:40 PM

Hello!
How much time will be required for delivery to Russia? I understand that shipping will cost 15.5 USD, Is it right? Battery is only 4200 mah, how much time tablet will work?
Onda Tablet:
Thank you for your mail.
For Airmail shipping will take about 15-20 days around.

From Pijus Misra at

5/12/14 7:16 AM

From PhuocPham (Vietnam) at

5/12/14 3:35 AM

From Andrey at

5/12/14 3:34 AM

From pfeiffer at

5/12/14 3:31 AM

From qwerty at

5/12/14 3:00 AM

From Danni at

5/9/14 2:51 PM

From boltforge at

5/8/14 11:12 AM

From Juan at

5/8/14 5:32 PM

Hello,
Tablet is going to get 4.4.2 filmware directly from onda?
How many time aprox i have to wait to the tablet for arriving to colombia via registered airmail?

Onda Tablet:
Thank you for your mail.
We will release the latest Android 4.4.2 Kitkat Firmware ROM on our website.

From josh at

5/6/14 4:19 AM

From MARKOS at

5/6/14 4:07 AM

Hello. Just received the tablet today. Thank you, all is good.
Tablet works pretty good.

One question. I want to root the tablet. Is there a root tool and how do i do it?

Thank you in advance.
Onda Tablet:
Thank you for your mail.
Onda V819i Intel Tablet support rooted and we will release the root guide on our website.

From albert at

5/5/14 11:28 AM

From T at

5/2/14 1:21 PM

What format sdcard does the tablet support?

I want to put large files on the sdcard and tried both exFAT and NTFS, but the v819i says the card is blank.

Thanks.
Onda Tablet:
Thank you for your mail.
Onda V819i Intel Tablet support Micro SD card,exFar Format.

From Helene at

4/30/14 3:00 PM

From eddie at

4/30/14 2:53 AM

From dmitry at

4/28/14 1:01 PM

From alessandro at

4/24/14 2:34 AM

From Martin at

4/24/14 5:18 PM

From Dimitris at

4/22/14 4:53 AM

Hi there,is it available for instant shipping?How many days and how much it cost to ship it to greece?
Can you tell me what kind of gpu does it have and how many cores it has?
Thanks in advance.
Onda Tablet:
Thank you for your mail.
We have Onda V819i Intel Tablet in stock and ready to send,you will got your package in 5-7 days around by Express,the shipping cost is 15.5USD.
Onda V819i Intel Tablet pre-installed with Intel 3735E CPU and Intel HD Graphics GPU.

From Ago at

4/19/14 7:50 AM

Hi I have completed the purchase after reading the FAQ ...
"From Richter at 4/12/14 6:35 AM
Hallo!The" Onda V819i "have GPS on Board?...
Onda Tablet:
...Onda V819i Tablet build in GPS and ..."
Now read this ...
"From MHC at 4/18/14 7:31 PM
Can the 819i support Whatapps and Galatio GPS navigation
Onda Tablet:
...Onda V819i Tablet do not build in GPS..."
and this...
From Rada at 4/18/14 2:02 PM
...why is GPS support not in specifications?...
Onda Tablet:
...Onda V819i Intel Tablet ...do not build in GPS...

Onda Tablet:
Thank you for your mail.
Onda V819i Intel Tablet do not build in GPS.

From Ela at

4/19/14 12:02 AM

From Rada at

4/18/14 2:02 PM

Is support 128gb card is correct? (I saw only 32gb card support on other webpages)
why is GPS support not in specifications?
Do you ship to Czech republic?
Thank you.
Onda Tablet:
Thank you for your mail.
Onda V819i Intel Tablet support 128GB TF Card and do not build in GPS.
We support shipping to Czech Republic.

From Turhan at

4/18/14 1:30 AM
Ask Your Own Question
Customer Reviews
nic e but Review by

nick

I have purchased this s model there are some problems withe tablet with earjack some hands free not working, Update application crashed with Unknown Error. Graphics are great and is a fast tablet with low cost (Posted on 8/7/14)

I love the idea of having win-8 on a low cost tablet. Review by

Jin N.

I love the idea of having win-8 on a low cost tablet. (Posted on 6/3/14)