Details
Onda Vi40 Elite Tablet PC Android ICS 4.0 with 1024*768 resolution Audio All Winner A10 1.5GHz and Mali 400 HD 2160P Dual Camera 16GB. (Onda Online Office Store only sell genuine Onda Vi40 Elite Tablet PC)

All our Onda Tablets are brand new electronics: absolutely no closeouts, used electronics, or counterfeits.All Onda products come with a 12 month warranty.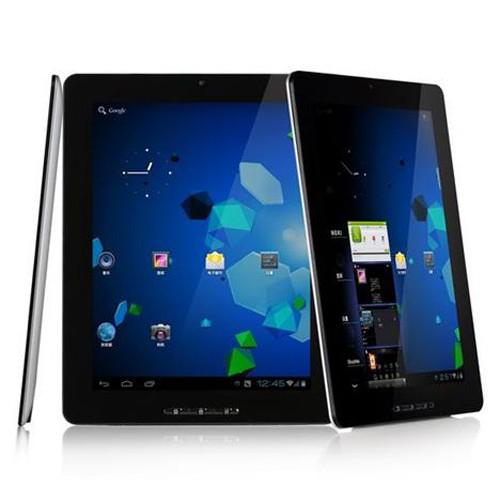 Onda Vi40 Elite Tablet PC CPU Features:
OS: Google Android 4.0 Ice Cream Sandwich (ICS)
CPU: All Winner A10 1.5 GHz
GPU: Mali 400
RAM     1GB,DDR3
Storage 16GB
Onda Vi40 Elite Tablet PC Screen Information:
Screen: 5 Point Capacitive Touchscreen, 1024*768 High-resolution IPS Screen
Size:   9.7 inch
Resolution:    1024*768   Pixels
Gravity Sensor:   Yes
Dual Camera: 1.3Mp front + 5.0Mp Back
Onda Vi40 Elite Tablet PC other Features:
Brand    Onda
MPN    VI40
Google Play (Play) :Yes,Android 4.0.3 V1.0 version support Market perfect
Video     2160P(3840*2160), H.264,VC-1,MPEG-2,MPEG4,XviD/DivX,Real 8\9\10,AVI,RM,RMVB,PMP,FLV,MP4,M4V,VOB,WMV,3GP,MKV
Music     MP1,MP2,MP3,WMA,OGG,APE,FLAC,WAV,AC3,AAC,AMR,DTS,RA,M4A
Ebook     TXT, PDF, HTML, RTF, FB2
WIFI:    Yes, 802.11 b/g/n
3G :    Not built in, support external 3G USB Dongle
Size:      242*190*12mm
Weight:  600g
Battery     6500ma
Music around the state     About 6 hours
About the video mode     About 3-4 hours
Onda Vi40 Elite Tablet PC Connetor Features:
2.5mm Charge
HDMI
SD card (max 32G supported)
Earphone (3.5 standard connector)
Onda Vi40 Elite Tablet PC includes:
1 x Onda Vi40 Elite Tablet PC
1 x USB cable
1 x Charger
1 x OTG Cable
Onda Vi40 Elite Tablet PC Weight:605g
Payment:
* We accept PayPal,Western Union,Wired Transfer.

Onda Vi40 Elite Android 4.0.3 V1.1 Firmware fully support Google Play,For Update Guide please check it here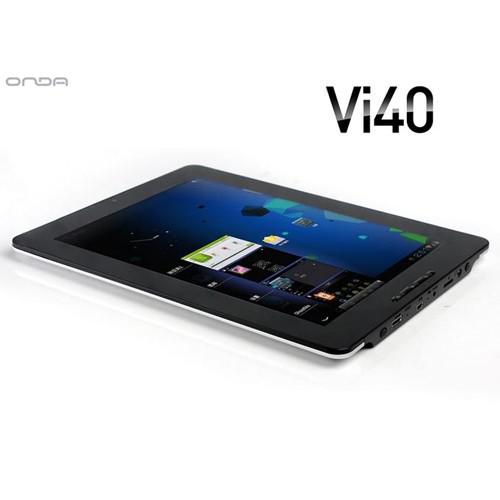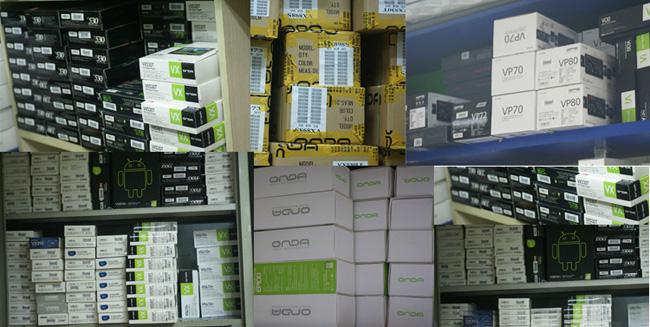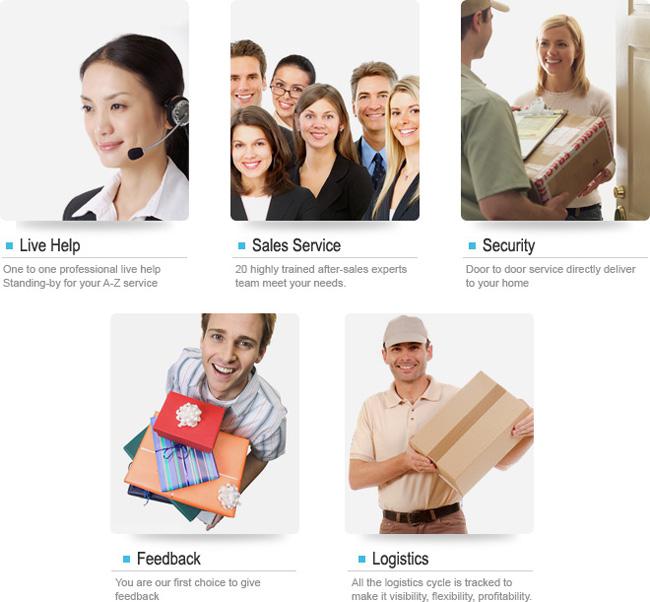 Questions on Onda Vi40 Elite Tablet PC Android ICS 4.0 Allwinner A10 1.5GHz WIFI HD 2160P Dual Camera 16GB
Sort by

From siena1 at

2/15/12 4:01 PM

From jone at

2/15/12 10:01 PM

From Aulo at

2/15/12 10:06 PM

From Sergio at

2/17/12 11:01 PM

From Andy Turner at

2/24/12 12:55 PM

From MUSTAFA at

2/25/12 1:47 PM

From Nick at

2/26/12 10:17 AM

Hi have you got these tablets in stock ready for despatch (OndaVi40) and roughly how long would it take to get to the uk. Which firmware does it come with and is android marked already on it. thanks for your time.


Nick
Onda-tablet.com:
Yes,We have Onda Vi40 Elite 16GB in Stock,as many orders processing we will send your pacakge in 3-5 days.If you choose DHL your package will take about 3 days around arrive UK.And Onda VI40 Elite are the latest Android 4.0.3 version (V3),pre-load google android market,you do not need update the firmware

From Charlie at

2/27/12 7:04 PM

From Aleksandr at

3/1/12 12:10 AM

From tal at

3/2/12 6:27 AM

From Dim at

3/3/12 11:46 PM

From Jorge at

3/4/12 1:53 PM

From Georgios at

3/5/12 3:57 AM

Hi,from Germany.
Is this a genuine Onda Vi40 Elite Tablet PC?
How can you have in stock and other sellers dont?
Greetings from Germany.
Onda-tablet:
Yes,as onda tablet online store we only sell genuine onda vi40 elite tablet pc.As many order are processing,we can not ensure all sellers have onda vi40 in stock.

From JORGE at

3/5/12 5:03 AM

Hello, what steps does your tablet Vi4o elite?, Do you have stock now, is it compulsory choose express shipping?.
THANKS
Onda-tablet:
We have Onda vi40 elite in store.For shipping now we provide DHL/EMS now and soon we will add HKPOST/SWISSPOST/Royalmail with tracking number soon

From Kevin at

3/5/12 12:20 PM

From Sal at

3/5/12 2:33 PM

1.Does the leather case mentioned as 9.9$ has a USB keyboard, or just a normal leather case?

2. Is it possible for you to write a lower value on the waybill so that we wouldnt encounter any custom issues?

3. Is the multi-touch screen 5 or 10 point multitouch?

4. Do you have the 32 gb version available and what is the price of the item?

Thank you for the answers
Onda-tablet:
The Leather case mentioned is normal case without use keyboard,if you need keyboard please choose here(http://www.onda-tablet.com/onda-vi40-leather-case-with-mini-usb-keyboard-black.html).

We will write a lower valur for you,but please tell us when you make your order.

For Onda vi40 is 5 point 9.7 inch IPS multi-touch screen.

As our Onda Vi40 32GB and 8GB version will be in stock around March 20-25,we will release our products soon.

Thank you for for queation.Have a nice day.

From Aleksandr at

3/5/12 3:20 PM

From Ali at

3/6/12 9:41 PM

From Ali at

3/7/12 9:18 PM

From Jack at

3/7/12 9:24 PM

From Jiri Trojan at

3/8/12 1:41 AM

I use and offer your tablets. Tablets ONDA brand are good quality and have good experience with them.

But I have a question - my customer came with broken glass on the tablet ONDA VI40 16GB (model V1). Can you tell me where can I get a replacement screen for this tablet? Can you send me one replacement screen to the Czech Republic? I pay immediately.

Thank you very much for the information and I look forward to further cooperation
Onda Tablet:
Sorry now we still have not release replacement screen,but we will provide professional after sales for you.

From Jorge at

3/8/12 5:00 AM

Hello, I have several questions about the Onda Vi40:
What measures has the tablet?
Does the tablet comes from factory with screensaver?
Do you have any technical service in Europe?
Thank you very much and sorry for the inconvenience.
Greetings.
Onda tablet:
Onda vi40 is 9.7 inch IPS touch Screen and comes with screensaver,but we advise you choose a professional Screen Protector.
Now we do not have technical service in Europe,if you have any question please contact our HongKong Support Center

From Antonio at

3/9/12 12:10 AM

Onda Vi40 is supplied with a User Manual in German or English?
The Charger is the Original European without an adapter?
Onda Tablet:
Onda Vi40 only have US charge,but we will send the adapter according your shipping address.For User Manual now only have in English

From Eric at

3/9/12 6:59 AM

From Ayad at

3/9/12 12:37 PM

hello,
Is Onda vi40 elite support Arabic?
What the differance between 5 point and 10 point multi-touch screen?
Do you have a dealer in UAE?
thanks alot
Onda tablet:
Yes,Onda Vi40 elite support Arabic.
10 point touch support more touch feedback than 5 point
Now we do not have dealer in UAE,once we got the latest message we will submit in our website .

From curly at

3/11/12 6:34 AM

From curly at

3/11/12 8:10 AM

From Daniel at

3/11/12 9:23 AM

Hello!
Is this price without shipping? ($241.00 for 1 peace)
Which shipping company are you use (to the Russia)? Is it only EMS?
Can you make free shipping?
Thank you for your answers.
Regards, Daniel.
Onda Tablet:
The price is without shipping and now support express DHL/EMS/USPS etc for taking 3 days.Once we support free shipping we will release in our webiste at the first time.

From Laci at

3/11/12 2:23 PM

Somehow shipping cost information is missing from your site. May I ask for a quote via email how much an ONDA VI40 Elite Version 16Gb with Onda Vi40 Leather Case with Mini USB Keyboard (Black) and Onda Vi40 Screen Protector would cost shipped by DHL to Budapest, Hungary and how many days it would take. Please itemize the quote. In addition, does this version support Hungarian virtual keyboard? I guess the mini USB keyboard is US English. Thanks.
Onda Tablet:
We support shipping delivery to Budapest Hungary, for shipping fees this will depend your shipping address please check our system,our shipping choose DHL/EMS only take 3-5 days.
And the Mini keyboard is US English.

From JRdroid at

3/12/12 6:13 AM

HI,
I have the Onda VI40 and really like it.
Have installed the lates v1 frimware version but Bluetooth support is not there.
When do you plan to include BT dongle support in you firmware?

Regards,
JRdroid
Onda Tablets:
Now,Onda Vi40 do not support Blertooth,when we got the latest news about firmware we will submit it in our webiste at the first time.

From Edgar at

3/12/12 7:25 AM

Hi, I like to buy a Onda Vi40 16Gb. Do you have the Onda Vi40 Elite in Stock on this moment? Can i run the Dutch Version? Can i go on Dutch android market? When i order now how long will it take to have it in Belgium? Do i have to pay custom fee? Thanks hope to hear from you soon. Bye
Onda Tablet:
As onda office online store we have onda vi40 elite in stock and ready to send,and onda vi40 elite support multi-language include Dutch , we will send the latest android 4.0.3 v0.8 version which support Dutch android market perfect.
When you make your order you will got your package in 3 business days.
For custom fee,we are not sure your local custom,but we will print the tablet below $50 for personal use.



From Alex at

3/12/12 7:32 AM

Do you have an estimate on the price difference between the 16gb and the 32gb version which will be launched next week?
Onda Tablet:
Yes,we have 8gb/16gb/32gb version,when we release the latest 32gb version we will submit it on our webiste at the first time.

From Siddharth at

3/13/12 2:46 AM

Hi,

I am interested in buying Onda vi40 elite.
Do you ship to Bangalore, India.How much is shipping cost to india.
Onda Tablet:
Yes, we support worldwide shipping
Shipping to Bangalore, India contain : Express $31.54 ( DHL/EMS/UPS 3 to 5 business days) and Registered Airmail $23.00 (15-25days around)


From Aleksandr at

3/13/12 8:34 AM

How soon will go on sale "Onda Vi40 Elite 32GB"?
you see the picture "Onda Vi40 Case"?
protective film for the purchase will be on the screen "Onda Vi40 Screen Protector " or have to apply it yourself?
Onda Table:
Onda Vi40 Elite 32GB version will be in stock on March 23-27.
Here is onda vi40 case link: (http://www.onda-tablet.com/onda-vi40-android-tablet-protective-soft-case-black.html)
Protective film is not on the screen,is a new one for you.

From Cesar at

3/13/12 8:35 AM

Hello,
I am interested in buying Onda vi40. I live in Brazil but will be at California, USA next April. Can you ship it to my hotel? Can I pay with PayPal?

Thank you
Onda Tablet:
Our shipping support DHL/EMS,you will got your package in 3 days.
And our payment support Paypal,Western Union ,and Wired Transfer.



From Dave at

3/14/12 3:13 PM

From Dave at

3/15/12 5:09 AM

From Merlin at

3/16/12 6:23 PM

From lucky at

3/16/12 8:07 PM

From K K at

3/18/12 9:14 AM

From Alan at

3/19/12 1:33 AM

From Tom at

3/21/12 10:18 AM

I really want to buy this but need answers to my two questions below.
Your specification says 1.5 Ghz cpu but I have just watched a YouTube clip of the Onda and the reveiwer says his has a 1Ghz cpu. I guess his is an earlier version but just in case, who is correct?
Some far east retailers will state on the package that it is a low value item inside to try and help their customer avoid UK VAT on the product. Do you do this?
Thanks for any help received. Tom.
Onda Tablet:
All Winner A10 is 1.5 Ghz cpu,In order to ensure that system stability With heat productivity,A10 default is 1Ghz (same as ipad 1Ghz but default as 800MHz).
We will print your package value under the value 50USD as a gift for personal use,but we are not sure about your local customers.


From John at

3/25/12 8:33 PM

From Chris at

3/27/12 5:30 AM

From Harjot at

3/27/12 10:52 AM

Q-1 what about international guaranty/waranty.
Q-2 does it have sim card slot and call function over 3g/2g networks
Q-3 what will it cost to me including shipping .im in india [chandigarh]

THANKS
Onda Tablet:
All our Onda products have 12 months quality guarantee.

Onda Vi40 Elite do not have card slot and you can connect with 3G USB Dongle thru OTG cable.

The shipping cost to india by DHL Express $31.54,you will got your package in 3 business days.


From Lex at

3/27/12 4:14 PM

I love this tablet. Its a good deal. Rest assured. My brother bought one for me from China and I'm still loving it, the built, sound, dual camera, etc.
I need some of this tablet, can you ship to Nigeria? And whats the shipping cost for DHL?
Onda Tablet:
We support worldwide shipping.And the shipping cose by DHL to Nigeria is Express $67.03 (3 days) or you can choose Registered Airmail $23.00 (15-25 business days)



From Robert at

3/28/12 12:43 AM

Otg cable is included in the package?
What kind of usb port it has, mini or micro?
Shipment to Italy with DHL/UPS is about 3/5 days, but shipping is from EU or Cina?
Best regards.
Onda Tablet:
OTG cable is include in Onda Vi40 package,and the usb port is normail USB 2.0.
We will send your package from our China factory.

From Nicholas at

3/28/12 6:13 AM

From Daniele at

3/28/12 8:58 AM

From Jason at

3/28/12 12:58 PM

From Firmware version at

3/30/12 10:06 AM

From yesyechyes at

4/1/12 10:44 AM

From peyta at

4/2/12 12:19 AM

From alper at

4/3/12 2:47 AM

From Ahmed at

4/3/12 7:53 AM

From Hisham at

4/3/12 1:15 PM

From gennadi at

4/4/12 1:28 AM

From Ryan at

4/4/12 2:29 AM

just owned vi40 yesterday, i have V3 with 4.03-1.0 and great impression overall! just 1 problem, the Google Play is not full, so many missing apps, i can't install basic apps like facebook, google maps, any chance to update soon?
Onda Tablet:
Sorry again for the inconvenience,we will release A10 Tablets the latest firmware soon.

From Theo at

4/4/12 8:34 AM

From toni at

4/5/12 11:52 AM

Have you gotten the firmware upgrade for Android Market so that basic apps like facebook, google maps, youtube can be installed?

topnotchtablet is selling the same tablet for much more but it is pre-modded (pre-install the Android Market, and apply modifications to improve market access (more applications will be shown in the market and will work with the device).

Is your configured the same way?
Onda Tablet:
Yes,Onda Vi40 is pre-install the Android Play (Market).
Ask Your Own Question
Customer Reviews
vi40 ultimate and vi 40 elite Review by

giovanni

Which is the difference between vi40 ultimate and vi 40 elite (Posted on 5/11/12)

hello, I live in Turkey, Review by

Zehra

hello, I live in Turkey,
I wanna buy this product but i dont know if you are able to send it to Turkey? And if you can how long it gonna take and how much it costs?
Thx. (Posted on 5/11/12)

Very nice display Review by

user

Updated FW to 1.1, video very crisp. However, still some apps and games cannot be installed due to "not compatible with this device". It has been confirmed to ONDA firmware problem. Some apps works when flashed with TNT but still prefers ONDA's native firmware so the unit was reflashed back to ONDA's. (Posted on 5/9/12)

nice and good Review by

Ameen

this device very nice and good, i gave it 4 stars because i got chines manual and i got it without earphone, i actually bout it from a distributor not from this sit.

(Posted on 4/30/12)

Perfect Review by

Miguel Angel

Perfect tablet (Posted on 4/27/12)

Very good product and online shop Review by

DAVID

Good job !
2 days to prepare, 3 days for shipping, and I have a beautiful tab, in a very good package.
Delivered with AC adpater for France.
Factory installed screen protector.
Please note, no Youtube and no facebook official app in v1.0, I'm looking for update it with v1.1 could you share it on your site ?
Thanks a lot.


(Posted on 4/24/12)

size screen Review by

lee

what size screen does it have?
------
9.7 inch IPS Capacitive Touch screen (Posted on 4/24/12)

Pode-se colocar chip Review by

Vania

Pode-se colocar chip de celular móvel? (Posted on 4/17/12)

I would like to buy the 16gb Elite Vi40 wave Review by

Mhnf

Hi, I would like to buy the 16gb Elite Vi40 wave, as is the tablet + shipping to Brazil? As customs duties, and will pay? (Posted on 4/17/12)

The type of HDMI port Review by

Alejandro

What type of HDMI port does the tablet support? Mini, Micro, standard or propietary port? Thanks
---------
Onda Vi40 Elite is standard HDMI port. (Posted on 4/17/12)

Skype video calls is working on this tablet Review by

Saqlain

Skype video calls is working on this tablet? How much will be the shiping cost to Russia through EMS? (Posted on 4/16/12)

Skype video calls is working on this tablet Review by

Saqlain

Skype video calls is working on this tablet? How much will be the shiping cost to Russia through EMS? (Posted on 4/14/12)

Android Market built in Review by

George

Concerning ONDA VI40 Elite, how about Android Market built in? Is it installed?
---------
Yes,Google Play (Market) is installed. (Posted on 4/14/12)

tablets shipped Review by

Anthony

From Which country are the tablets shipped?
-----------------------------------------------------------------
We support worldwide shipping. (Posted on 4/12/12)

Does this tablet has a GPS Review by

Juan Castillo

1- Does this tablet has a GPS and if it doesn't is there a way to add one and where I can buy it.

2- Can google maps be used as a GPS type to plan trips and update my location

3- How can I connect to the internet with an RJ45 connection, if there is a RJ45 adapter that you have please show me which one I can get.

Thanks (Posted on 4/12/12)

Hi, thanks for your quick reply for my earlier question Review by

yesyechyes

Hi, thanks for your quick reply for my earlier question. I need few more clarifications.
Will the Onda Vi40 come with English manual & will it have English language settings?
Also i saw in one of the video reviews on youtube that Vi40 comes with factory installed screen protector which means we dont have to buy another screen protector and put on the tablet. is this correct? (Posted on 4/12/12)

Onda Vi40 Elite SKU:21075 Review by

Phillip

Onda Vi40 Elite SKU:21075
wondering if this model plays side by side(3D) movies?
Can I use a net10 sim card on it?
Is it dual process?
------------------------------------------------------------------------------------
Onda Tablet:
Onda Vi40 Elite support 3D movies.But do not support sim card and phone call.

Onda Vi4o is not Dual core.
(Posted on 4/12/12)

Onda Vi40 superb and very worth it tablet! Review by

Ryan

i just give this great device 4 star because it don't have internal modem, so you just have to find wi-fi hotspot if you want to bring this table outsided, but i don't mind, other famous product with only wi-fi connection have much more price than this great device, great IPS screen, maybe not perfect ICS sometimes makes some laggy, but overall great device! (Posted on 4/9/12)

Excellent to deal with! Review by

Reiro

Very fast delivery.Excellent to deal with! (Posted on 4/5/12)

Good Products Review by

John King

Hi Guys my order was shipped on Monday and I received it here in SCOTLAND on Wednesday, A+++ (Posted on 3/29/12)

5 star onda vi40 elite Review by

Adam

I can't explain how happy i am with this product. (Posted on 3/28/12)

A pleasure doing business with Review by

Andy

Very fast efficient service, first rate (Posted on 3/22/12)

Great Onda Vi40 Elite Review by

Merry J

Great tablet, pleasure to do business with. Thank you (Posted on 3/21/12)

Pleased Review by

Aggs

Very pleased with exercise onda vi40 elite purchased. Straight forward ordering,
Good communication from company.
Fast delivery. Thank you (Posted on 3/20/12)

Efficeint and true to onda vi40 elite! Superb! Review by

Sent Jonnes

I ordered onda vi40 elite on friday 9th Marth, and it turned up 745am on the 12 Marth. Really good communication from the team all the way through.Screeen,WIFI,Internet,Video,Photo,All works perfect.

Thanks very much !
(Posted on 3/19/12)

fantastic tablet-fantastic outlet Review by

Dave

ordered on 3-10-12, delivered on 3-14-12. great shipping even better tablet. this thing screams. best tablet I ever used. in the past year i have owned several tabelt costing much more and never had this great of an experience. recommending to everyone i know that wants an ipad. this is truly an ipad killer. full market access out of the box. and they claimed cost low to save me custom taxes (Posted on 3/15/12)

Happy Review by

TK,London

Happy got your tablets (Posted on 3/15/12)

Very good service, helpful staff and perfect products Review by

Dr M R Gunara

I got onda vi40 elite today v3 android v0.8 version

I ordered through the website and subsequently had to contact you by e-mail, Your staff were polite and helpful.

I have no complaints and if I need to purchase any onda tablets in the future I shall certainly have you as my first choice. (Posted on 3/14/12)

Good prices, good products, ok service Review by

E Milt

I have bought some USD 7,000-8,000 of onda vi40 elite 16gb . The machine is brilliant. (Posted on 3/14/12)

Great tablet Review by

Arb

I'm very satisfied with this my first order of android tablets.

The package arrived within 3 days and onda vi40 works perfect.

Great site. I will definitely order from onda again. (Posted on 3/13/12)

Cool tablets and fast delivery Review by

Eiotr B

Would recommend for fast delivery and equipment as described. (Posted on 3/12/12)

thanks for you help Review by

Linux

thanks for you help,i get it android 4.0.3 0.8 verison today, it is great funny.everytime I use it, support android marker and apk files,works perfect,you are the best customer service when compare with other office tablets online store (Posted on 3/10/12)